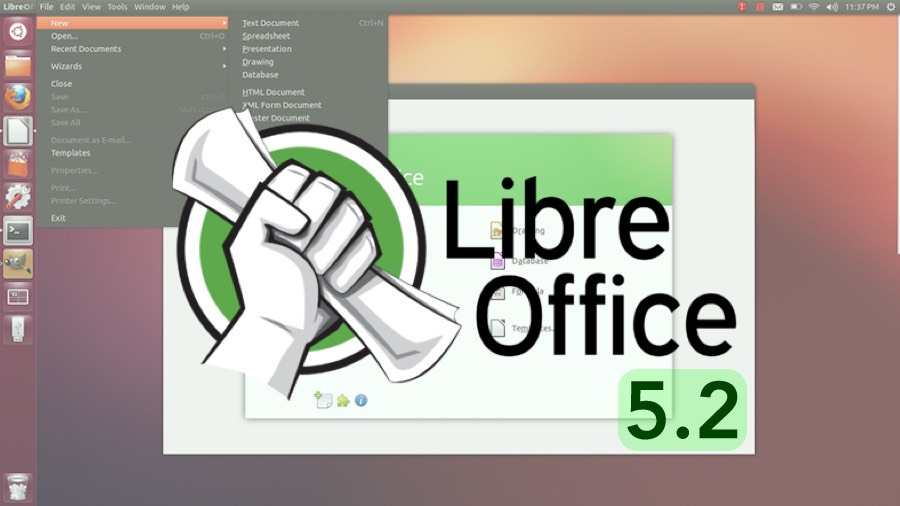 Short Bytes: LibreOffice 5.2 has just been released by The Document Foundation. This version has been in development for the past 4 months, during which the development team and volunteers implemented dozens of new features, GUI improvements, and fixed bugs. Now, this user-friendly software suite is available for download for Linux, Windows, and Mac users.
T
he Document Foundation has finally unveiled the latest version of its LibreOffice software suite. Released as LibreOffice 5.2 64-bit and LibreOffice 5.2 32-bit, this updated software contains numerous user-centric improvements.
Apart from releasing LibreOffice 'Fresh', the company has also released LibreOffice 5.1.5 'Still' with an aim to satisfy enterprise-level needs. Interestingly, The Document Foundation refers to these users as "more conservative".
Feature-rich LibreOffice 5.2 is the "best free office suite"
The company calls the LibreOffice 5.2 release the best free office suite ever created. As a big change, LibreOffice 5.2 grades the documents to the Transglobal Secure Collaboration Programme standard, so that you can mark any document as a 'top secret'.
Improving the interoperability features, better Writer import filters for RTF and DOCX files have been added.
To help a user focus on the content and increase the productivity, a single toolbar mode has been added in Calc and Writer. Some icons of the functions that are frequently used, have been added to the default toolbars for easy access. Also, for better control, most of the context menus have been made customizable.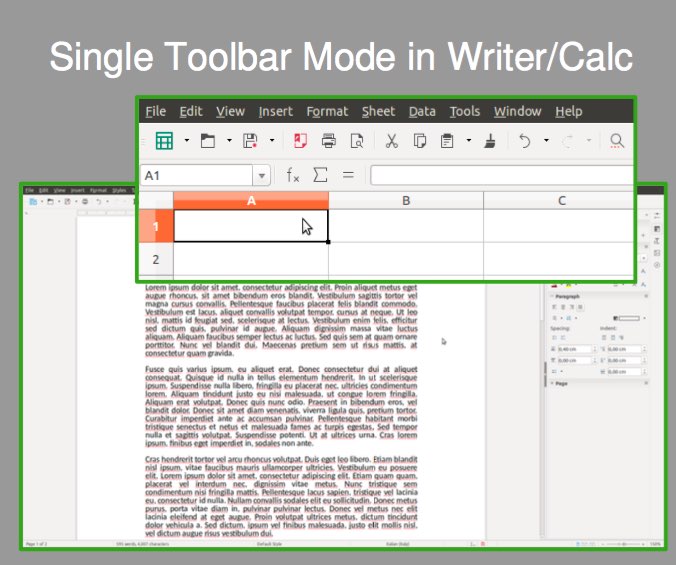 Other significant additions to this open source office suite include print to file support, new drawing tools, a dedicated Save as Template icon, and 2-factor authentication in Google Drive storage.
For a detailed set of features that are specific to Writer, Calc, and Impress, you can read the LibreOffice 5.2 announcement post.
"LibreOffice 5.2 is a significant step forward for Free Software on the desktop, and will soon be available as a full-featured cloud office suite. "
— said Michael Meeks, a Director at The Document Foundation (TDF), about the latest release.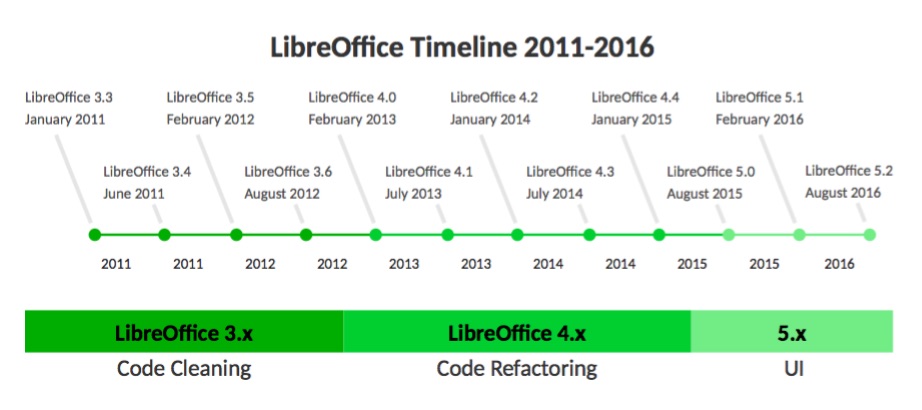 For the stat lovers, LibreOffice has been downloaded more than 140 million times since its launch in January 2011. This free software suite has managed to capture a place in major organizations all across the world.
If you're interested, you can download LibreOffice 5.2 'Fresh' for GNU/Linux, Windows, and OS X by visiting this download link.
Did you find this article helpful? Don't forget to drop your feedback in the comments section below.