After much anticipation, LG has finally revealed the next-gen device that it's been working on — LG Wing. The LG smartphone comes with a swiveling display, ditching the current trend of foldable phones
We have seen devices with swiveling displays back in the day. However, LG has taken the concept to a whole new level and is making us rethink the possibilities of having a swivel second display on a smartphone in 2020.
To put it simply, the LG Wing has two displays. On the front, there is a 6.8-inch P-OLED display with FHD+ resolution. Just behind it is a secondary 3.9-inch G-OLED screen with FHD+ resolution. At first look, the LG Wing looks just like any other premium device, up until you rotate the larger display about 90° and witness its true nature.
Endless possibilities
This unique smartphone design has opened a new chapter in the history of smartphones. This is because the device offers a new way to look at things if you hold it sideways or turn it upside down.
Normally, the LG wing allows easy multi-tasking, such as opening Google Chrome on the big screen and using a calculator on the second screen. Some apps even offer a whole new interface, like watching YouTube on the big screen, one can control media playback on the second screen.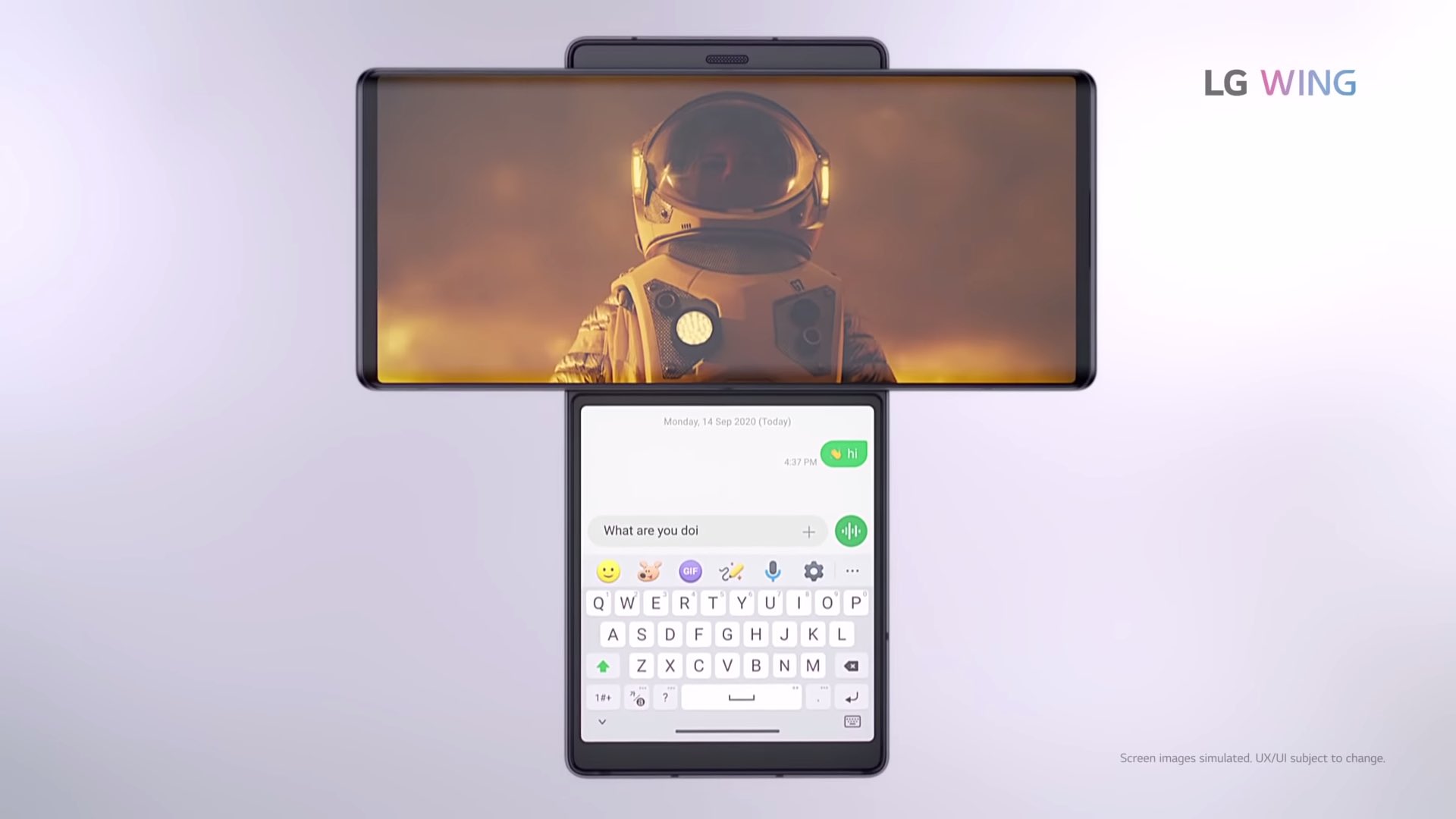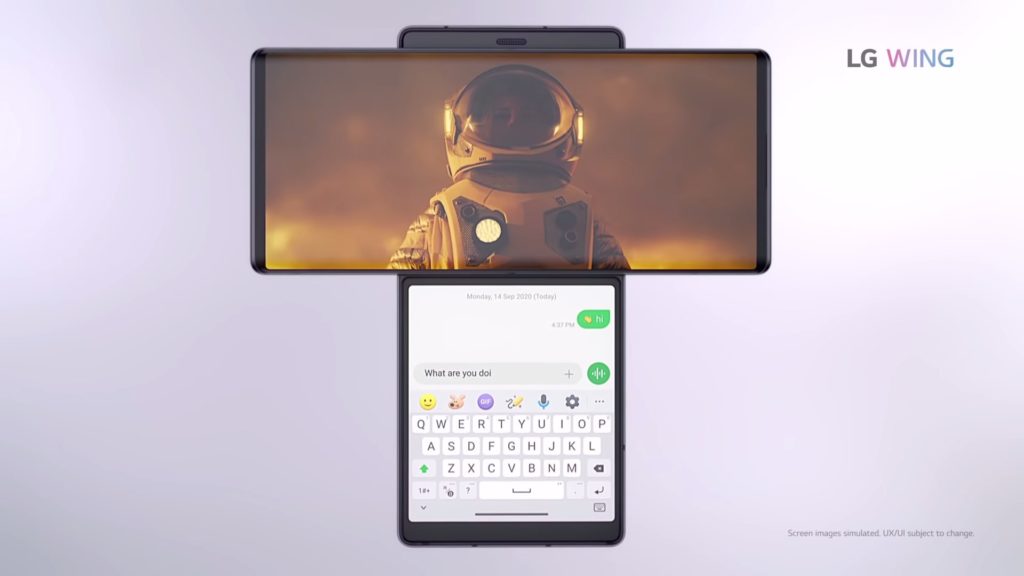 But it gets even more impressive when you spin the device around. For instance, users can use Google maps uninterrupted and pick up calls on the second screen. Also, if turned upside down, you can use the primary screen as a keyboard.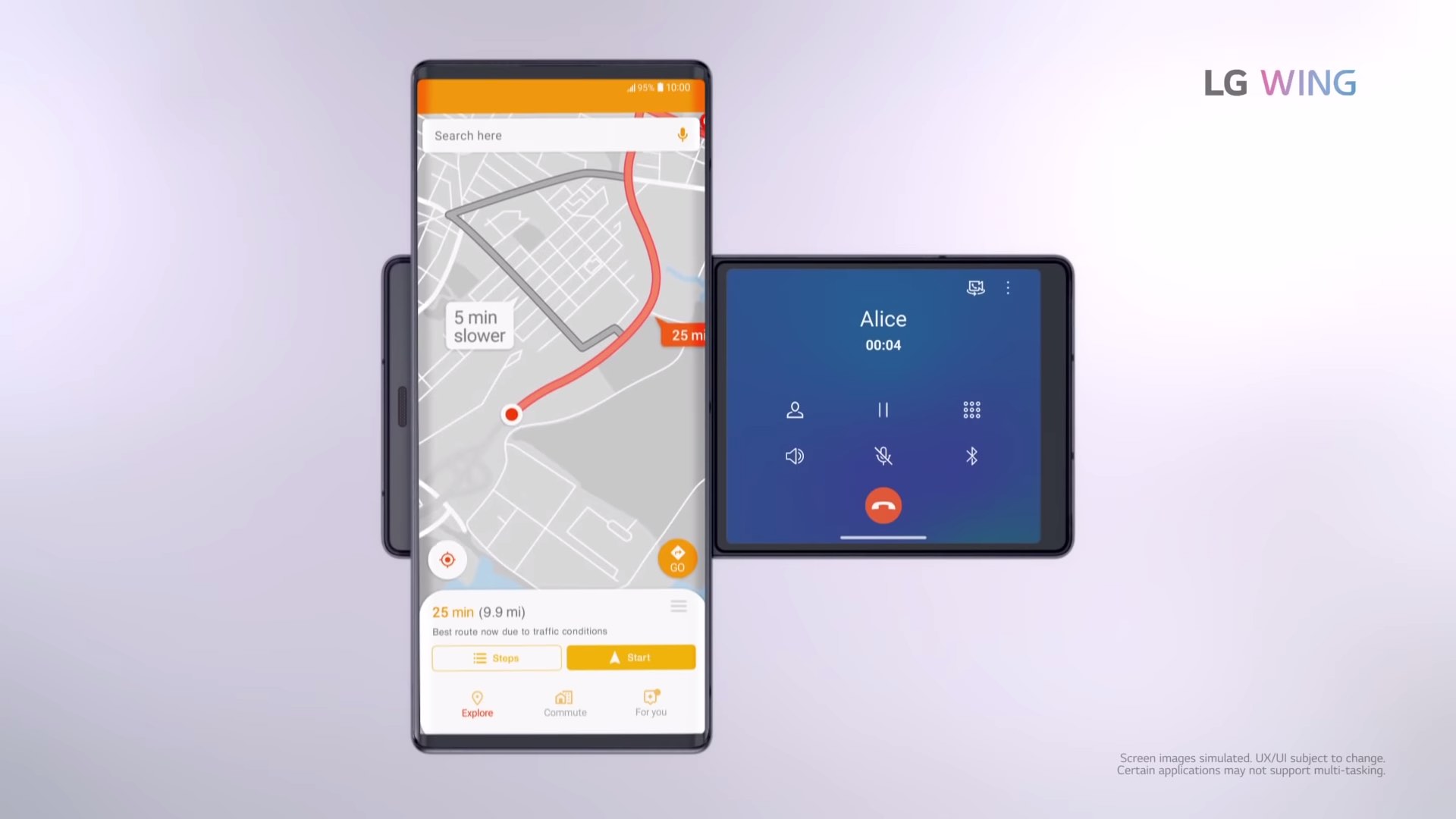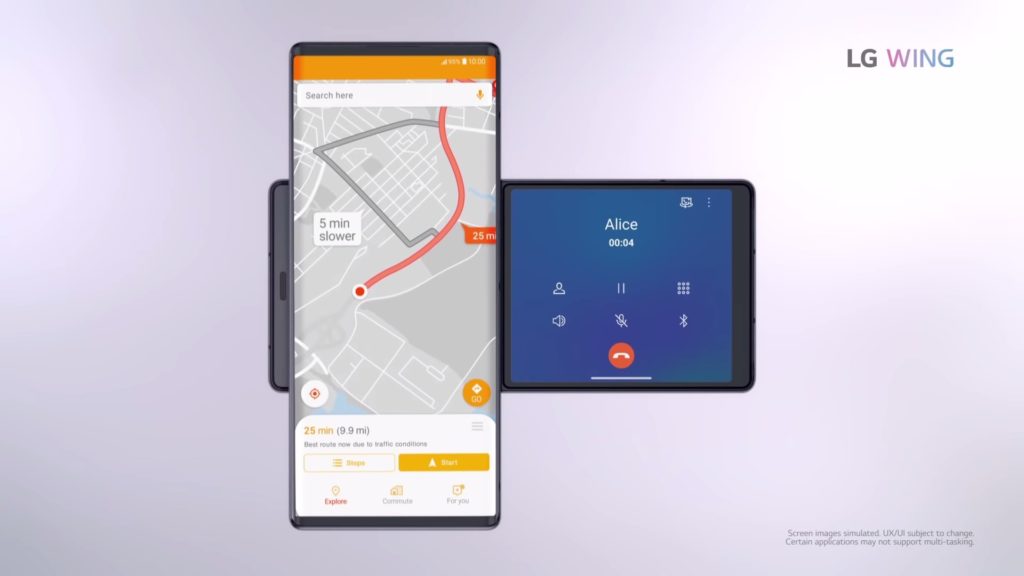 Another fantastic feature of LG Wing is the Gimbal Mode, where you can use the device as a Gimbal, thanks to the natural grip provided by the secondary display. You can easily follow the subjects and even use the joystick UI that opens up on the smaller display.
On the camera front, the device comes with a 64MP primary camera, 12MP ultrawide, and another 13MP ultrawide camera.
Under the hood, LG Wing runs the Snapdragon 765G coupled with 8GB of RAM and 128GB/256GB storage options. There is also an expandable storage option and an in-display fingerprint sensor.
The device comes with a 4,000 mAh battery with wireless charging support. LG has not revealed the pricing of the device as of yet.
LG Wing is part of a bigger initiative launched by the company known as LG Explorer Project. The project will come with experimental smartphone designs that "deliver distinctive and yet unexplored usability experiences."