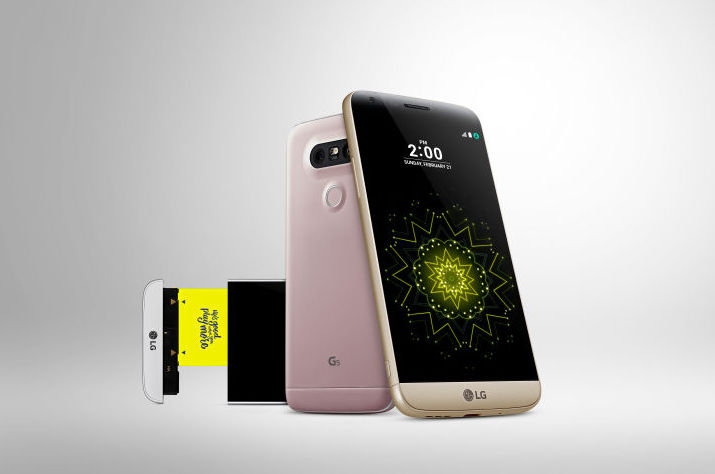 Short Bytes: Smartphone maker LG has launched its new flagship Android device LG G5. The phone is inspired from the modular approach and the company gives you a choice to add extra modules that act as a clear differentiator against other smartphones. 
T
oday at its Play Begins event in MWC 2016, Barcelona, LG unveiled its new flagship Android phone LG G5. The phone comes with a refreshing design approach and loaded with the innovation of modular elements.
This radical reinvention of the LG's flagship is coupled with tons of new accessories and plug-in modules. You can simply 'slide-out' battery and change it with another fully charged one in a matter of seconds. The other two modules include a Bang and Olufson unit that promises to turn G5 into an audiophile's new best buddy. The camera module allows you to take pictures more easily. It comes with a little extra battery juice to make the phone run longer. The entire bottom of the phone comes out and you are able to add LG's expansion packs.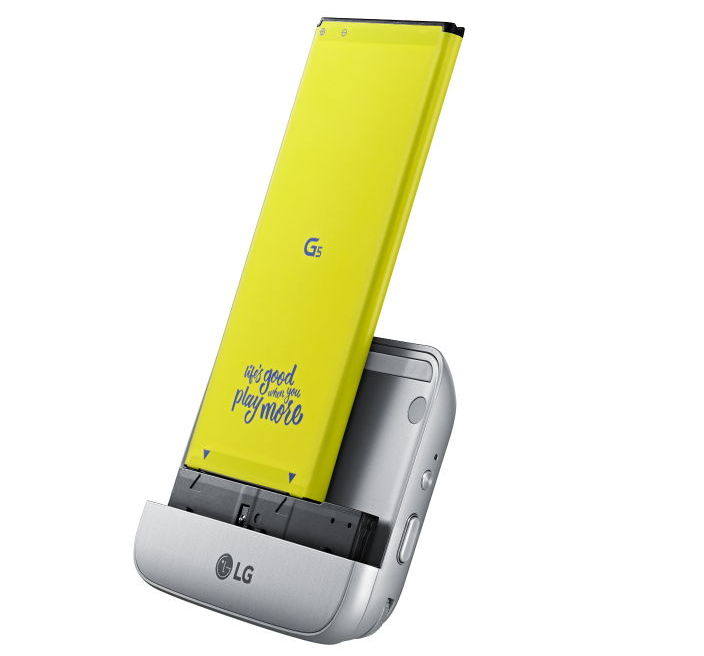 Another thing, LG continues to provide the microSD card slot — 100 points for that.
The phone borrows its first impression from Google Nexus 6P. The phone is housed inside an aluminum body and comes with a fingerprint scanner at the same place. The front is covered with beautiful curved glass that gives an impression of a zero-bezel display.
The company has also launched a range of companion devices called "LG Friends". The range includes the LG 360 VR headset, a 360-degree camera, and the LG Rolling bot. The Rolling bot is a basically a drone that you can control with your phone and take pictures and videos.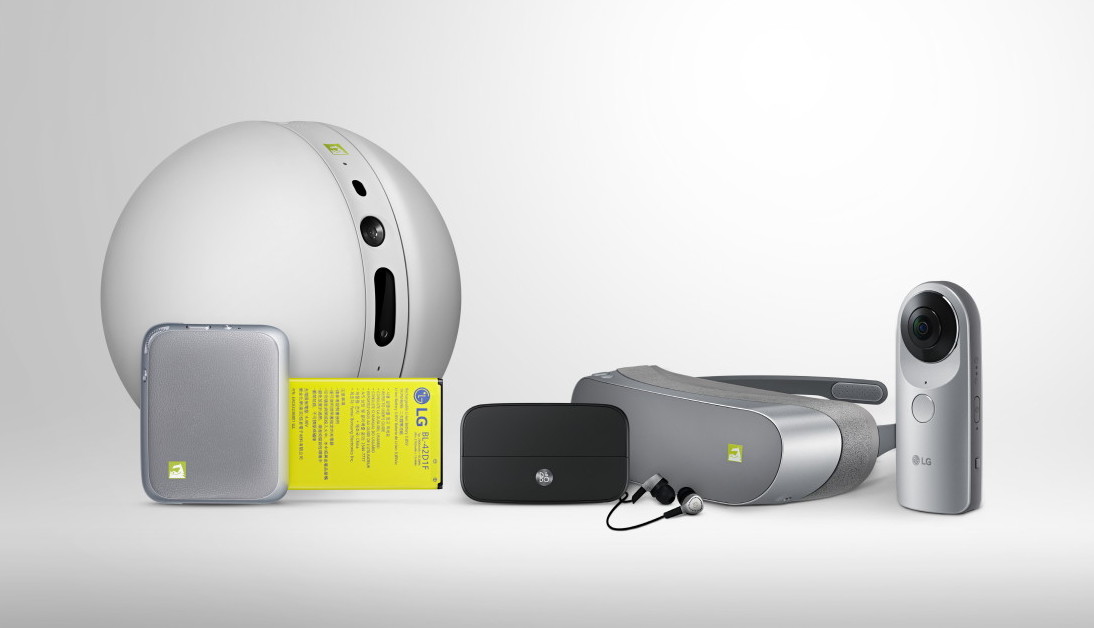 The price and release dates haven't yet been confirmed.
Specifications of LG G5 – Company's first modular phone
5.3-inch screen Quad HD IPS display (2560 x 1440 / 554ppi)
Qualcomm Snapdragon 820 Processor
microSD Card Slot
Always-on Display
Camera: Rear: Standard 16MP, Wide 8MP / Front: 8MP
135 degree wide-angle lens
Android 6.0 Marshmallow
2,800mAh
USB Type-C
https://www.youtube.com/watch?v=anyW8UY9ELg
Did you like the new LG G5 and its "Friends"? Share your views in the comments below.
Also read: You Can Fold LG's New OLED Displays Like A Newspaper