LG is expected to unveil its 2019 flagship in its premium G series, dubbed the G8 ThinQ at the upcoming MWC 2019 tradeshow. Amongst the various rumors surfacing, we now have official information regarding one of the features of the smartphone.
According to a press release, LG has confirmed that it will incorporate the trending Time-of-Flight (TOF) technology in the front camera of LG G8 ThinQ, much like the Honor View 20, OPPO R17 Pro, and more.
For the TOF feature, the LG G8 ThinQ will use Infineon's REAL3 image sensor chip, in collaboration with Infineon Technologies AG.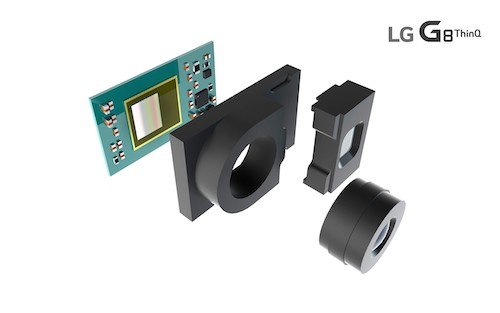 For those who are unaware, the Time-of-Flight feature allows the 3D image capturing by calculating the distance between the object and the camera with the help of laser rays that bounce off the object.
The TOF helps to capture accurate and secure facial recognition, along with AR and VR camera usage.
As for the other features of the LG G8 ThinQ, not much is available. However, it has been suggested that the smartphone could be powered by a Qualcomm Snapdragon 855 processor, a dual-camera setup at the back, and gesture controls.
To know how the LG G8 ThinQ turns out to be, we need to wait until LG's MWC 2019 event scheduled for February 24 in Barcelona.
So stay tuned for further updates.