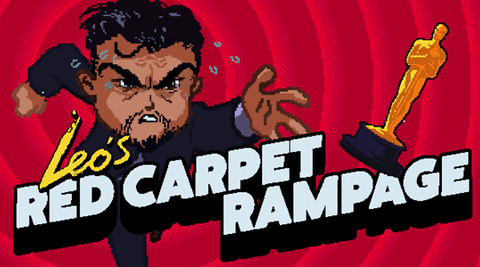 Short Bytes: Line Animation has created a game called "Leo's Red Carpet Rampage". This 8-bit game allows you help Leonardo DiCaprio by chasing the trophy and defeating the opponents like Bryan Cranston, Matt Damon, Lady Gaga and Michael Fassbender.
T
his year Leonardo DiCaprio is being considered a frontrunner for the best actor's Oscar for his movie "The Revenant". Well, some game developers are still skeptical about Leo's chances, so they've created a game to help him win an Oscar.
"Leo's Red Carpet Rampage" takes place on Leonardo's familiar Academy Awards red carpet where he has visited four times in the past as a contender for best actor's Oscar. This 8-bit game asks you do one simple thing — outrun his competitors to grab the golden statue.
However, you need to collect bonuses along the way, make your way through the obstacles like icebergs, Lady Gaga, paparazzi etc — everything with just 3 keyboard buttons.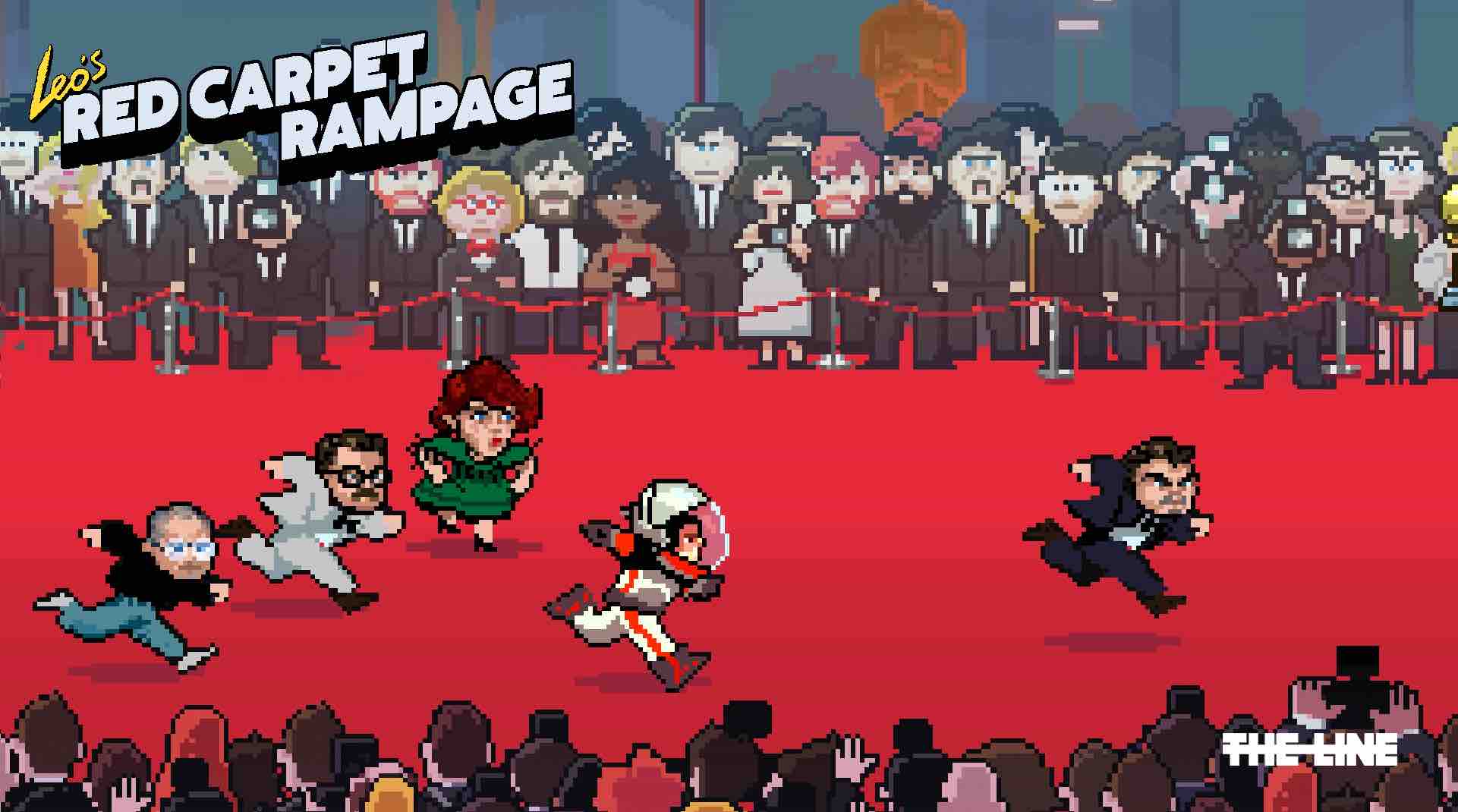 Created by Line Animation, the game also asks you to crawl to Leo's Lambo while you're high on quaaludes. Game's description sums up almost everything:
GET LEONARDO DICAPRIO AN OSCAR OR DIE TRYING IN LEO'S RED CARPET RAMPAGE, AN ARCADE STYLE PLATFORM GAME WHERE YOU RACE DOWN THE RED CARPET ON A QUEST FOR THE ULTIMATE AWARD. COLLECT AS MANY EMMY'S AND GOLDEN GLOBES AS YOU CAN ALONG THE WAY. BUT BEWARE OF PUSHY PHOTOGRAPHERS AND WATCH OUT FOR LADY GAGA… AND ICEBERGS
I've played this game 20-30 times and let me tell you — winning an Oscar is really really hard. It's very addictive and I stopped playing the game only because my keyboard keys and fingers were praying for mercy.
Give it a try here and tell us if Leonardo got to kiss the Oscar trophy!
Also read: Coder Creates "HTML5 Mario" Written in OCaml – Play It Right Now In Your Browser