Lenovo is soon to launch its new high-end smartphone, dubbed the Lenovo Z6 Pro, for which we see new leaks and rumors each day.
Now, the official teasers of the smartphone suggest it is likely to come with cameras with the capability of taking 100MP images.
Lenovo VP, Chang Cheng, took to the Chinese micro-blogging site Weibo and teased the Lenovo Z6 Pro's Hyper Video feature.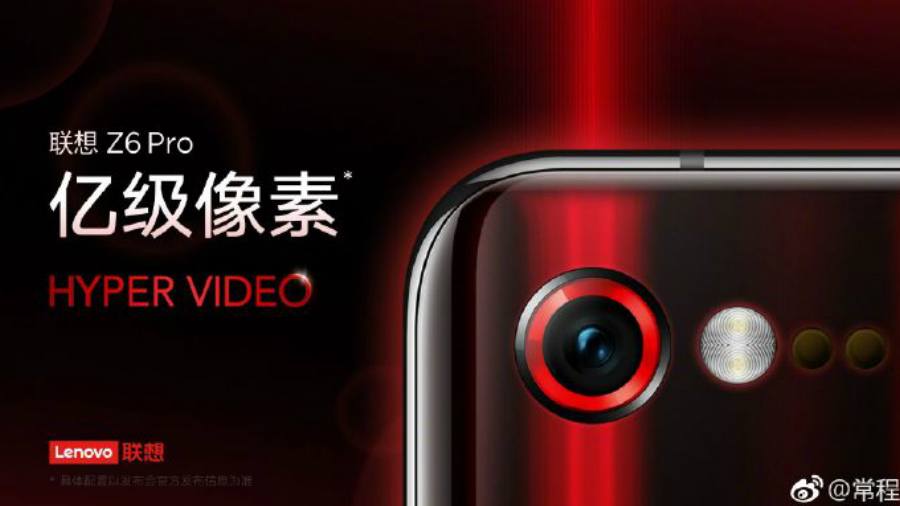 While hinting at it, Cheng also threw light on the "billion level pixels" capability of the smartphone, which suggests that the smartphone is likely to produce 100MP pictures.
After a series of smartphone launches involving 48MP cameras, 100MP images are the latest buzz of the tech town. It was hyped even more after Qualcomm claimed that its processors came with support for more than 100MP cameras.
However, it will be safe to wait until the official launch to know the exact camera capabilities of the smartphone as an exaggeration could be possible.
In addition to this, another teaser appeared on Weibo which further confirms the Hyper Video feature along with macro photography support with the launch of the Z6 Pro.
While we lack details regarding the smartphone, it is expected to come with a Qualcomm Snapdragon 855 processor that could be equipped with up to 12GB of RAM and 512GB inbuilt storage, much like its predecessor, the Z5 Pro GT.
The Lenovo Z6 Pro is expected to make its entry in April. So stay tuned to Fossbytes for further details.