Watching movies on Blu-ray gives you an experience that can't be compared to anything else. That's the reason why movie enthusiasts like to make a collection of several Blu-ray movies' disc. However, Blu-ray format is not supported in all the devices, such as mobile and iPad. So, does that mean you can't watch the already owned Blu-ray movies on your mobile while traveling? Well, you certainly can, with the help of Leawo Blu-ray Ripper that lets you convert Blu-ray to other video formats.
I've been trying out Leawo Blu-ray Ripper for the past few days. As per my experience with the software, it is definitely one of the best Blu-ray Rippers you can opt for nowadays. Fortunately for you, in this article, I'll discuss everything about the Leawo Blu-ray Ripper. So, go through the entire article in case you're wondering if Leawo Blu-ray Ripper is right for you.
Leawo Blu-ray Ripper Features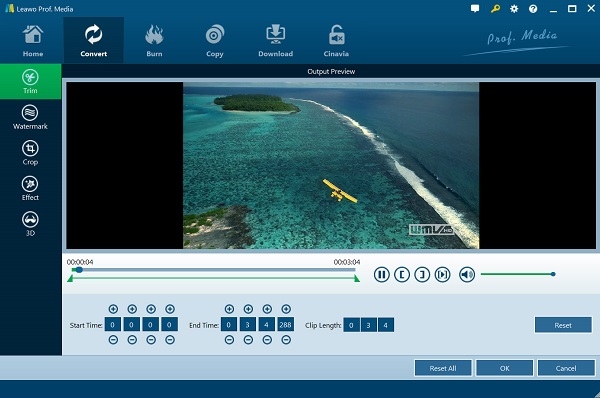 1. Easy To Use Interface With Fast Conversion
First thing first, Leawo Blu-ray Ripper offers a very friendly user-interface with the support of over 11 languages. So, you can use the software in your preferred language, which is something that very few Blu-ray converter offers. Other than that, Leawo Blu-ray Ripper converts your Blu-ray content to any other format without taking a lot of time because of the advanced graphics accelerating technologies.
2. Multiple Supported Formats
What's amazing about Leawo Blu-ray Ripper is that it allows converting Blu-ray discs, Blu-ray Folders, and ISO files into multiple video formats. The supported video formats include 4k MP4, 4k MKV, AVI, FLV, MOV, and many more. Other than that, you can convert or rip the Blu-ray content into audio formats such as MP3, WAV, etc.
3. Convert Without Restrictions
Surprisingly, the advanced disc protection removal technology in Leawo Blu-ray Ripper allows users to bypass region restrictions. It further means that you can convert Blu-ray discs with AACS, BD+ and the latest MKB protection. Other than that, the Blu-ray Ripper could convert Blu-ray of region A, B, and C, while also being able to convert DVD from region 0 to 6.
4. Edit Videos Before converting
What's truly amazing about this Blu-ray Ripper is that you can use it to edit videos before converting the Blu-ray content. Interestingly, you can Merge different videos together and trim and crop the videos accordingly. Moreover, you can add 3D effects and your watermark on the video.
4. Supported Platforms
Fortunately, Leawo Blu-ray Ripper is supported by multiple platforms, including Windows 10, 8, 8.1, 7, Vista, XP. Moreover, it works on Mac with systems running on Mac OS X 10.6 or later.
How To Use Leawo Blu-ray Ripper
First, go to the 'Convert' tab and select the 'Blu-ray/DVD Ripper.'

Now, click on 'Add Blu-ray/DVD' and import the source file.
After selecting one option from Full Movie, Main Movie, and Custom Mode, choose one Subtitle and Audio format.
Under the Device or Format tab, select your preferred output format.

Now, you can choose video and audio parameters if you're not satisfied with anything.
Finally, select the destination folder to export the video.
Leawo Blu-ray Ripper: Final Thoughts
I've tried out different Blu-ray Rippers in the past; however, Leawo is definitely one of the best and easy to use Blu-ray converters. The process to rip Blu-ray discs into multiple different formats is super-easy and fast. With so many supported formats and options to edit the video before converting, Leawo does stand out from other Blu-ray Rippers.
If you don't want to buy the Blu-ray DVD Ripper right away, then you go for the free DVD Ripper. The free version lets you convert DVD content to 180+ video formats. However, if you want to convert Blu-ray content, you would have to buy a yearly subscription for $44.95. Moreover, you can buy the lifetime subscription at 40% off, which means you'll only have to pay $59.97.