Short Bytes: There's a new game online that you can play in your browser and dust off your HTML and CSS skills. Play Super Markup World now and use HTML commands to save your friend.
D
o you know basic HTML? Is Super Mario Bros one of your favorite games? Assuming that you've answered these questions in positive, I'll tell you about
Super Markup World
.
This game demands the knowledge of HTML and CSS to move ahead. Unlike Mario games, you don't get to jump here and there or save the princess. Instead, you need to solve a series of HTML puzzles in the command window to save your friend Pixella.
The game doesn't feature a solid storyline or thrill of famous games, but it allows you to use coding to extend your platform or create new ones to reach the other side.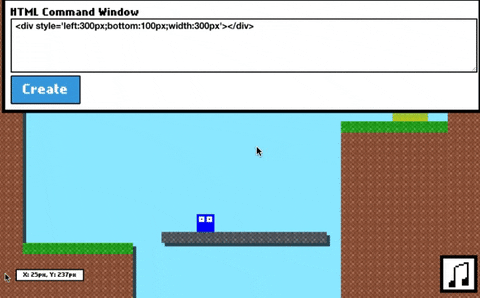 The description of the game reads:
Pixel and Pixella live in the Super Markup World which was created by the great architect Markup Polo. On a beautiful sunny day when Pixel and Pixella visited the mountainous region of Divland the evil architect Badacss has collapsed all the mountains! Pixella somehow evaded the disaster using a hyperlink tag. But now Pixel and Pixella are separated! It is up to you, Pixel, to find Pixella and destroy badacss.
If you know some CSS, you can use some clever tricks (find them here) and scripts to make your game easier. Note that at the moment this game is only designed for Chrome and performance in other browsers is terrible.
Give Super Markup World a try and test your HTML and CSS skills. Feel free to share your experience in the comments below.
Get HTML5 & CSS3 Developer Course Bundle at fossBytes store.