You might know Leap Motion for their motion tracking device of the same name. The company wants to enter into the world of augmented reality and create something with the "highest possible technical specifications" and strike a balance between "performance and form-factor." They have named it Project North Star.
North Star headset comprises of two 3.5-inch low-persistence 1600×1440 displays running at 120fps and over a 100-degree field of view, which is higher than other AR headsets.
What makes it different and possibly advanced than other headsets out there is the onboard motion tracking sensor. With a vertical and horizontal 180-degree coverage, it allows the user to control the virtual interfaces precisely with their bare hands.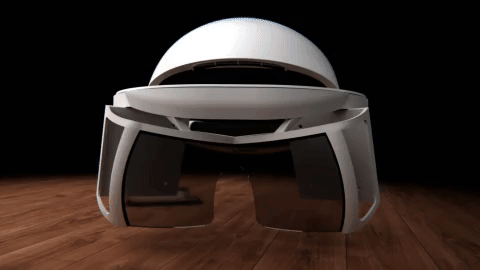 North Star seems compelling, but how it would compare with other solutions like Microsoft Hololens and Magic Leap is yet to be seen. However, it may have the upper hand with the affordable pricing and the fact that it's going to be an open source product.
Leap Motion claims that mass production cost per headset would be $100. But it's still unclear if they are going to produce the hardware or work with third-party manufacturers.
The prototype headset currently works when plugged into a PC. But Leap Motion will have to make efforts that it ends up being a standalone headset without cutting down the horsepower.
In the past, Leap Motion has made their foray into the VR space by making their motion tracking technology compatible with a variety of HMDs including Hololens. Now, their latest attempt gives a glimpse of how seamlessly the virtual world can be merged with the real world and controlled without any external device.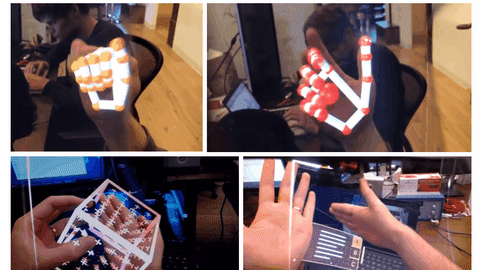 But as the product is still maturing, we shall have to wait for what it brings to the masses beyond the hand tracking. Even Leap Motions says their journey for the perfect AR headset will continue for some time.
Source: Leap Motion