"Lamborghini Murciélago Vs Tesla Model Y," it does sound like an epic drag race. Brooks, a popular drag racing enthusiast on YouTube, recently uploaded a quarter-mile drag racing video between a Tesla Model Y electric SUV and the legendary Lamborghini Murciélago, on his channel "DragTimes."
The Tesla Model Y is a "Performance" variant that goes from 0-60 in 3.5 seconds. Meanwhile, the Lamborghini Murciélago had race tires on for extra grip. The Italian sports car also had a non-performance engine tuned for exhaust flames.
A couple of other cars including a modified Tesla Model X and Model 3 Performance were also on the race track that day. Here's everything that happened.
Tesla Model Y vs Lamborghini Murciélago
The first race was between a modified Tesla Model Y Performance with lightweight wheels; and an Audi RS5. The Model Y produces 456 HP and 497lb-ft of torque, while the Audi RS5 is powered by a 2.9-liter six-cylinder engine that generates 444 HP and 443lb-ft of grunt, it has a 0-60 timing of 3.7 seconds.
Audi RS5 won this race, mainly because the Tesla Model Y was left in the "Chill Mode" acceleration setting. It is a mode that tones down the power delivery.
The same Model Y performance then went up against a Tesla Model 3 Performance. This time, the electric SUV accelerated properly, but the Model 3P proved to be faster.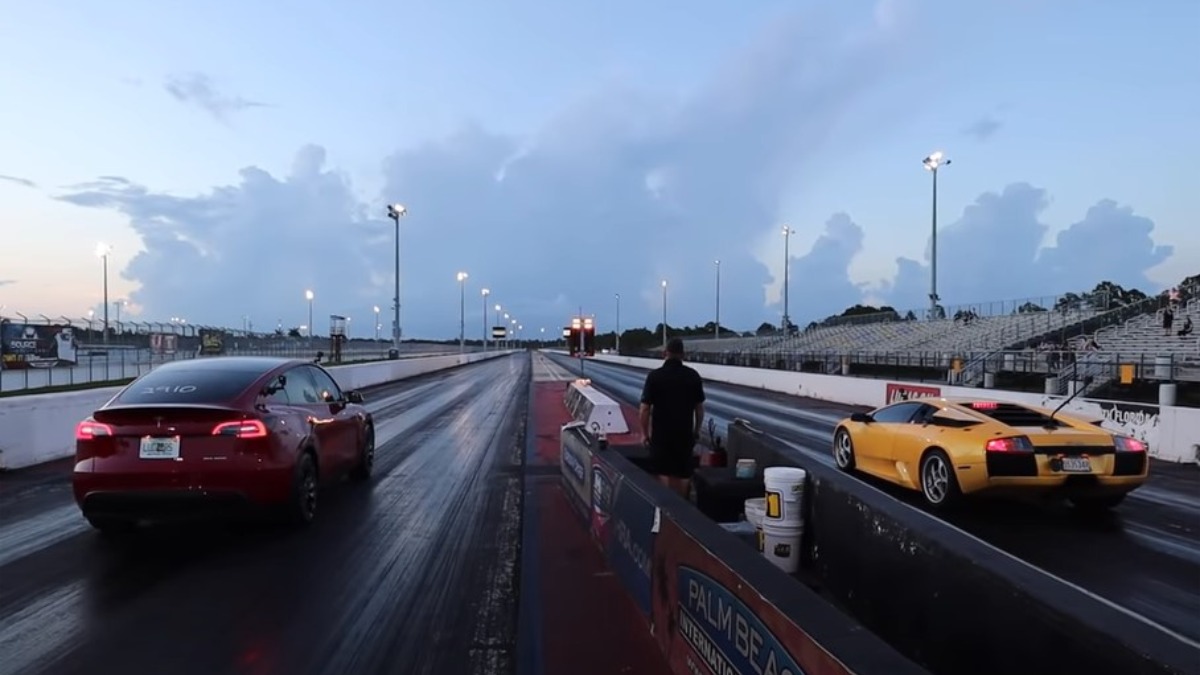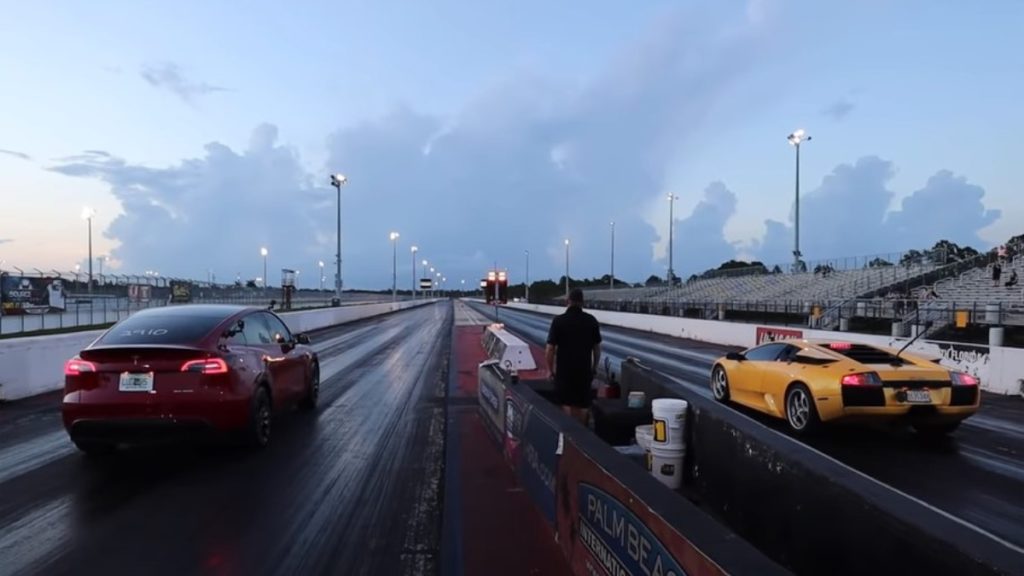 After that, it was time for the main event. Brooks' Model Y against the Lamborghini Murciélago. The Lambo had a 6.2-liter V12 producing 570 HP and running a Toyo R888R tires.
Tesla easily won the race. Mainly because the Lambo driver started supremely late and the Model Y was already halfway done by then. According to the draggy time measuring device, the Model Y completed the 1/4 mile in 11.93 seconds.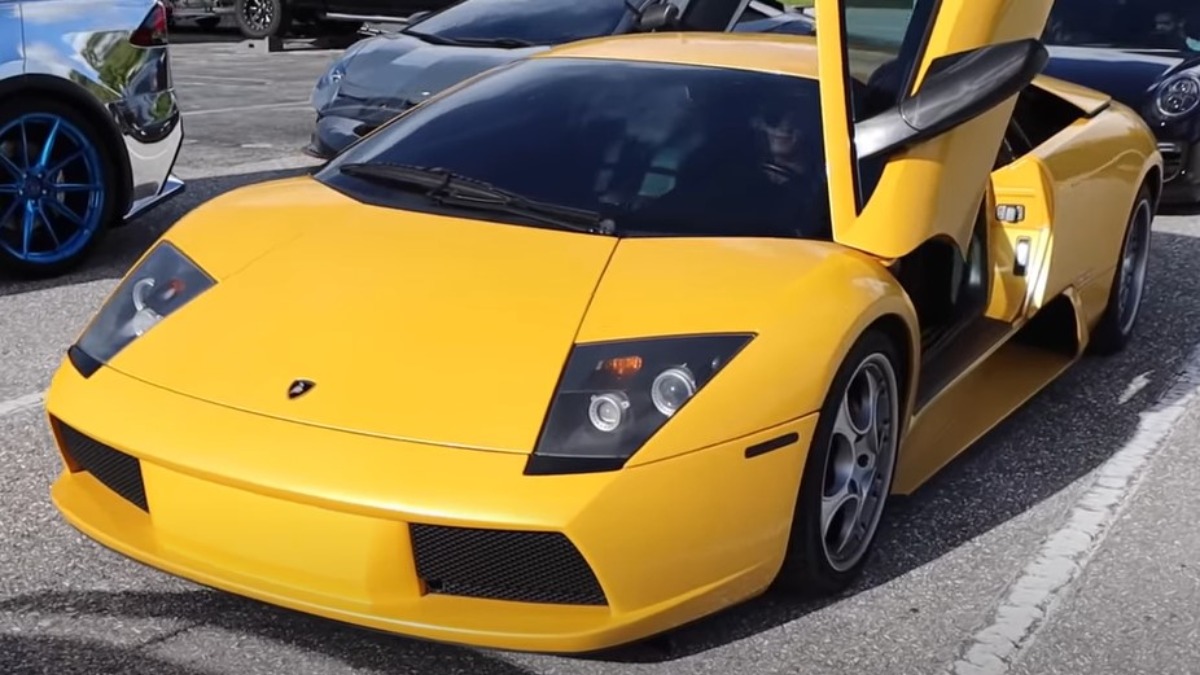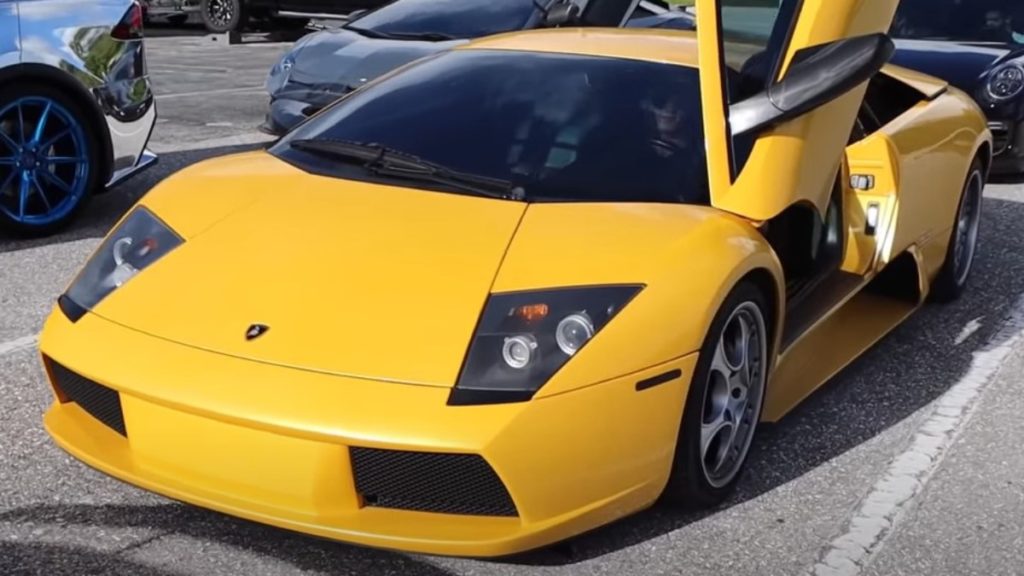 Meanwhile, the Lamborghini Murciélago had completed the quarter-mile in 14.105 seconds, which is super late compared to Tesla. The Lamborghini Murciélago had the numbers on its side but it lost due to poor shifting by the driver.
What do you guys think? Could the Lambo win if it had a different driver? Let me know in the comments below.