Raspberry Pi has been able to inspire a wide range of open source Linux computer boards. Some of the notable names include Orange Pi, Asus Tinker Board, Banana Pi, etc. Also, from time-to-time, new and promising projects keep appearing on Kickstarter and Indiegogo that promise to provide a better value at lower cost.
Just recently, I came across a similar project that goes by the name La Frite. This open source mini computer is available for backing and it aims to ship in November. The project has already crossed its $10,000 aim.
La Frite is a follow up of Libre Computer's previous release Le Potato board that was priced at $25. The makers of La Frite have called their product a Raspberry Pi Zero equivalent of the Raspberry Pi 3.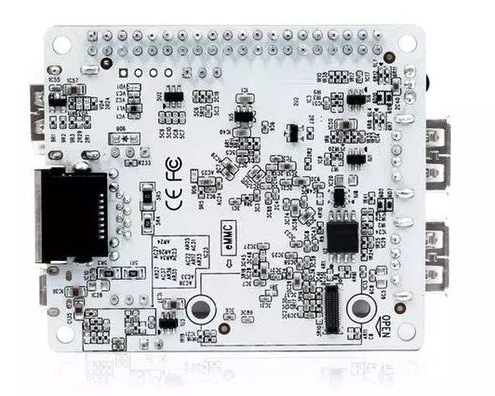 The smaller form factor of the mini computer is coupled with backward compatibility with HATs and other compact form factors. You can take a look at the detailed specifications of La Frite below:
Quad 64-bit ARM Cortex-A53 CPU Cores at 1.2GHz
2 Geometry + 3 Pixel ARM Mali-450 GPU Cores
512MB or 1GB DDR4 @ 2400MHz
128Mb SPI NOR
HDMI 1.4 with 1080P Output
100Mb Fast Ethernet
USB 2.0 Host
USB 2.0 OTG
IR Sensor
Talking about the operating system, it runs Debian, Ubuntu, LibreELEC, Lakka Linux, RetroPie, Android Oreo, etc. It goes without saying that you can run other Linux distros as well.
You can read all the details of La Frite Linux mini PC on its Kickstarter page.