Privacy is now under everyone's spotlight. Users care more about privacy than they ever did. Likewise, Microsoft knows about it. You can now check which app is using your microphone and location with Windows 11. In this modern world, the number of documented tragedies due to privacy intrusion is drastically high.
Several tech companies have taken various innovative measures that enable users to know when their location and microphone are being tracked or used. That is to say, "Privacy Indicators" has become a full-fledged feature that companies like Apple and Google are incorporating into their products. Here's how to check which app is using your mic and location on Windows 11.
Check which app is using the camera, mic, and location
Windows 11 comes with privacy indicator icons on the Taskbar for microphones (also in Windows 10), location, and camera (coming soon). Here's a step-by-step guide to check the mic and location in Windows 11.
Check Privacy Indicators
For instance, when an app uses your mic, the mic icon will appear in the Taskbar. Also, when you hover the cursor over it, you can see which app is using the mic.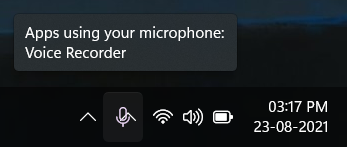 Similarly, if a desktop application uses your location, a location indicator will appear on the Taskbar. You can hover your cursor over the same to find out which app is using your location.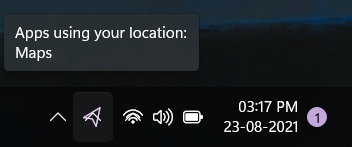 Check for privacy options in the Settings app
Alternatively, you can make use of the all-new Settings app to find out which app(s) are using your location or mic among a list of all apps that recently used them. Find out how.
1. Open the Settings app from the Start Menu or use the shortcut Windows key + I.
2. Navigate to the Privacy and Security tab from the left sidebar.
3. Scroll down until you see the App permissions section. There, you'll see various services such as Location, Camera, and Microphone.
4. Click on Location to see the details about the same.
5. A page showing a list of apps that have access to your device's location will appear, along with information on when the app last used the location.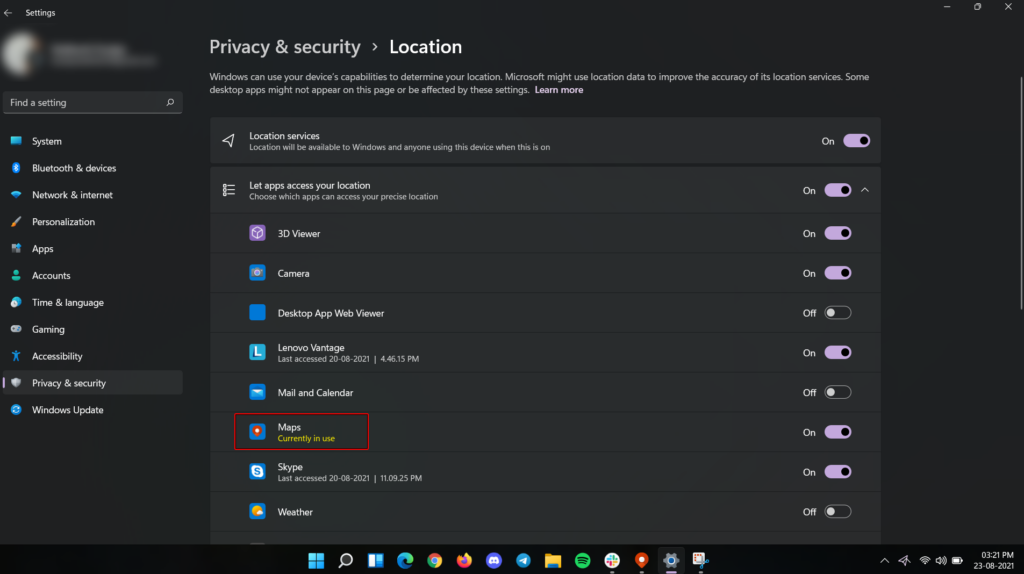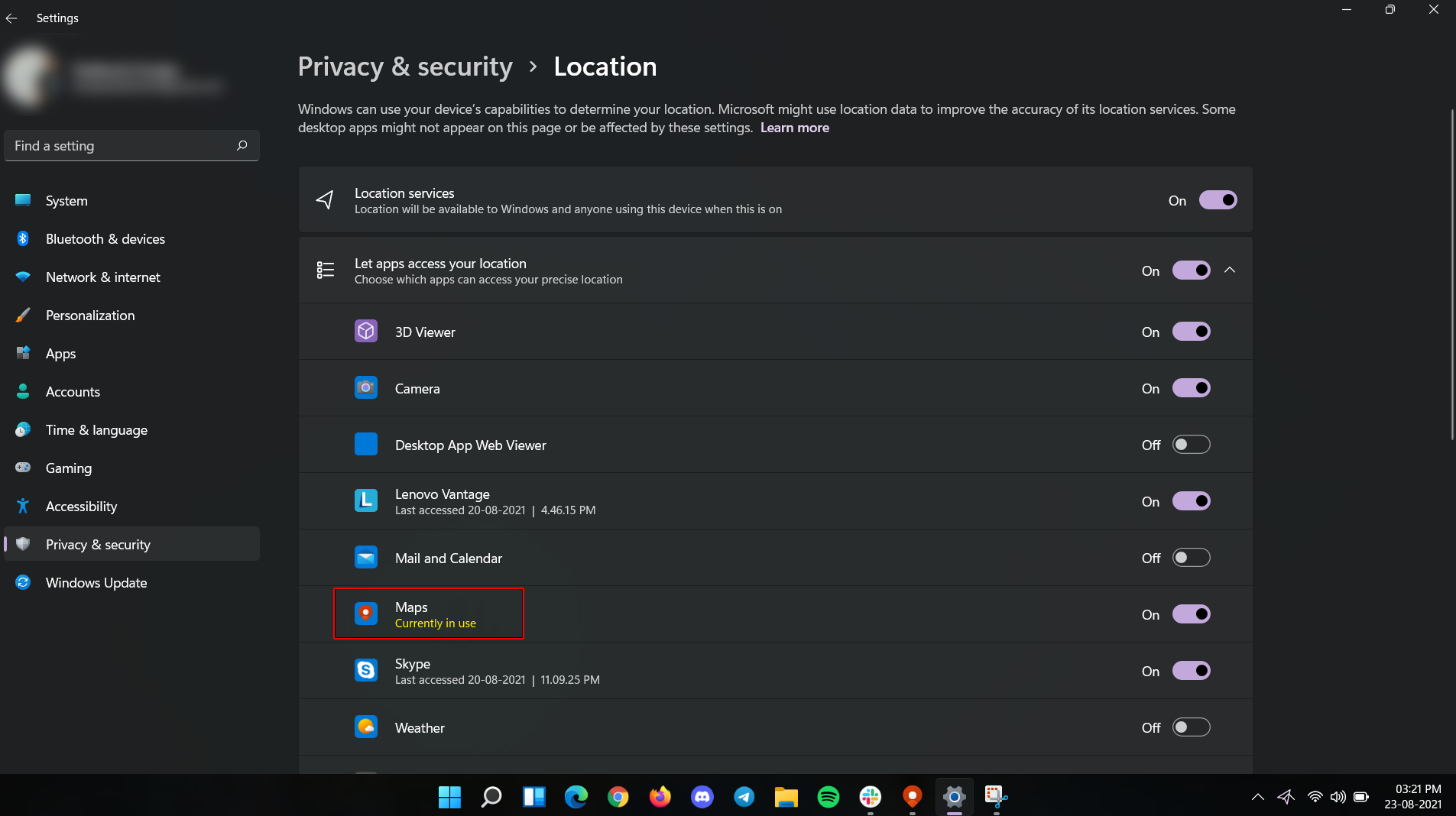 6. Furthermore, click on the Microphones on the Privacy & Security page. This is what it will look like.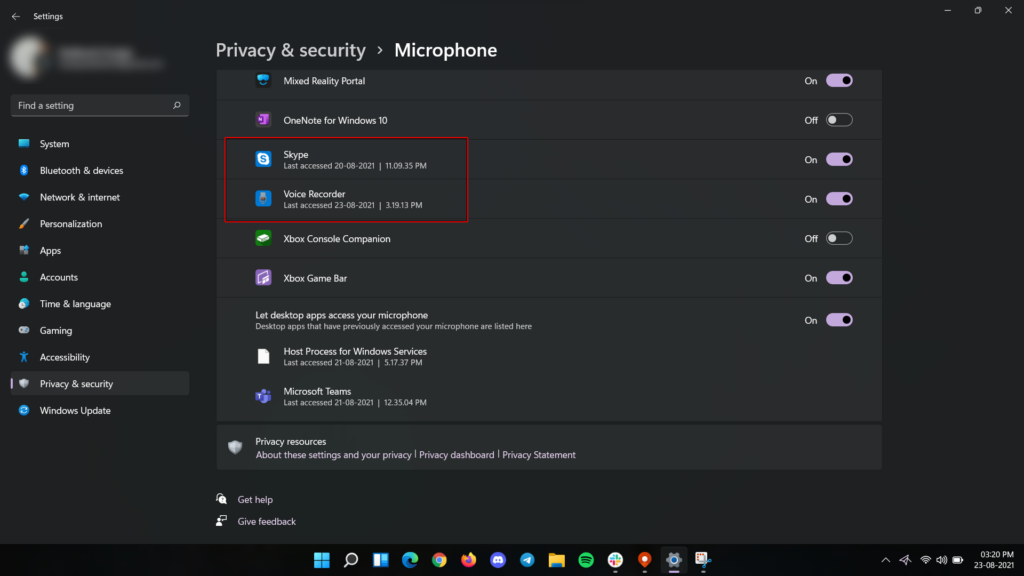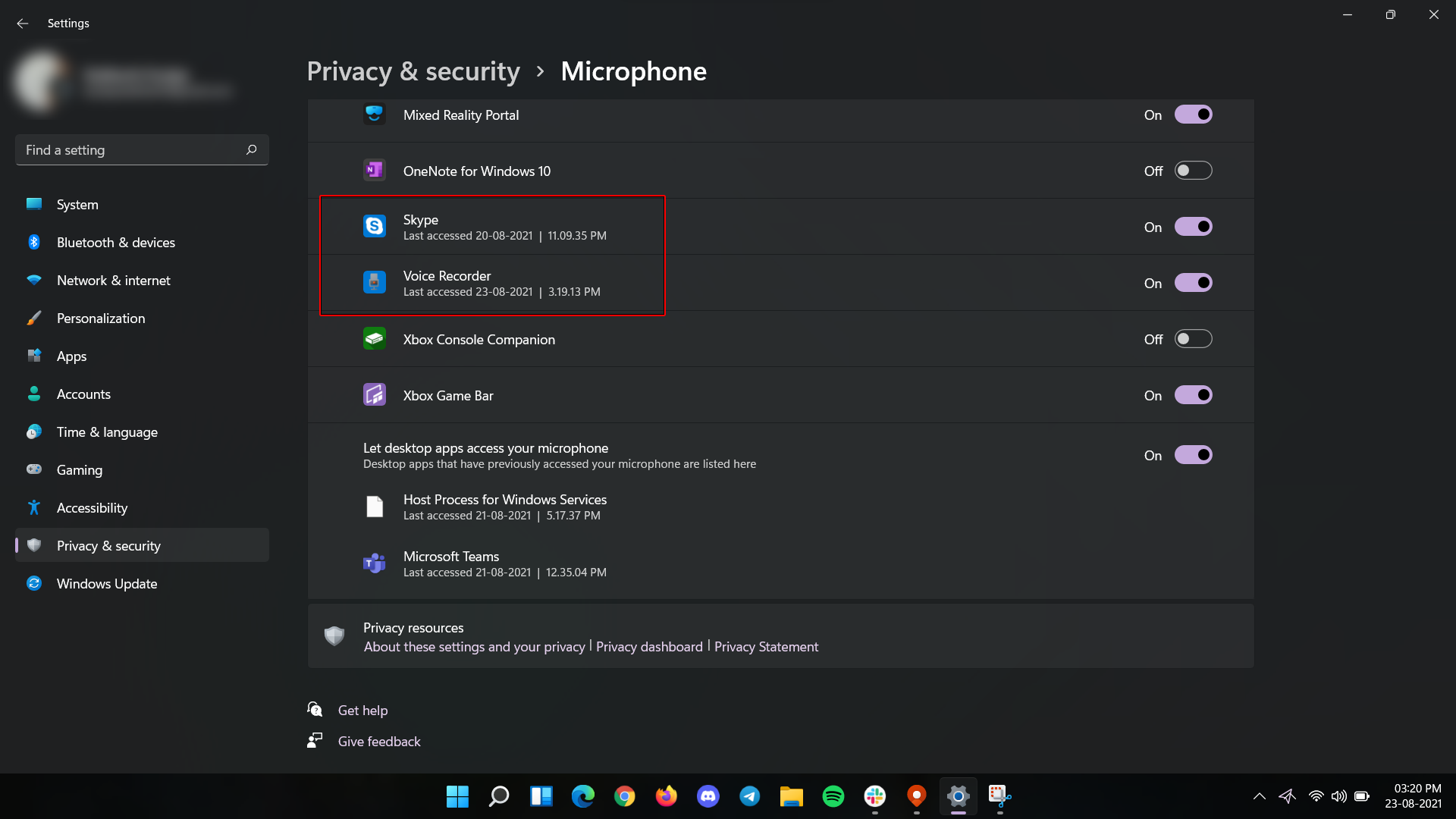 Finally, that's how you can track the usage of your microphone and location on Windows 11. The process is now easier, credited to Microsoft, and beneficial for all end-users.
Check out our other Windows 11 guides, too, if you like this guide.