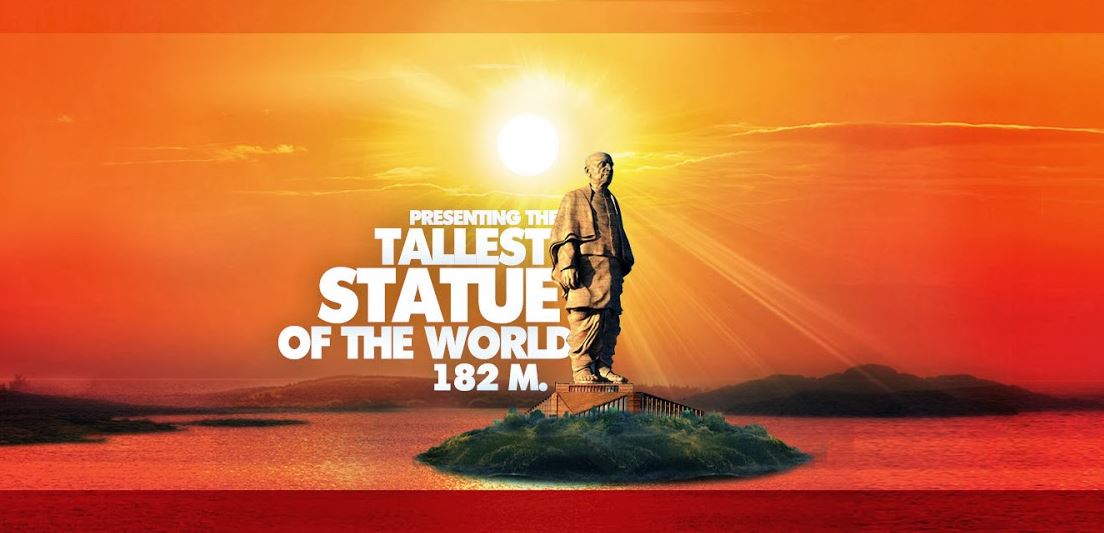 Today Gujrat government issued the work order for Prime Minister Narendra Modi's pet project- Statue of Unity, to the construction company Larsen and Toubro (L&T).  This statue of Sardar Vallabhbhai Patel- the first home minister of India, will be the world's tallest statue.
Here is everything you need to know about the Statue of Unity-
Upon completion, Statue of Unity, 182 meter (579 feet) tall, will be the tallest statue in the world, surpassing China's Spring Temple Buddha, which is currently the tallest statue in the world (128 meters). This will be double the height of New York's Statue of Liberty.

(Image: Rediff)
Leading construction company Turner Construction, which built Dubai's famous 'Burj Khalifa', is a consultant to the project.
The Statue of Unity will be located on Sadhu Island between the Satpuda and Vindhyachal Ranges, surrounded by Gurudeshwar, Sardar Sarovar Dama and the town of Kevadia from different sides.
Also read : PM Modi Inducts India's largest Indigenous Warship INS Kolkata
There will be cladding of bronze on the statue which will give it a shiny and fabulous look.
Visitors will be able to rise up to the height of the head of the statue to an observation deck. There they will be greeted with a panoramic view of the World's Largest Irrigation Dam- Sardar Sarovar Dam, Narmada River and Arabian Sea from a height of about 500ft.
At a time, 200 people would be accommodated in the observation deck.
The Statue of Unity will be equipped with one the world's fastest elevators.
The construction process will require an approximate 75,000 cubic metres of concrete, 5,700 metric tonne of steel structure, 18,500 steel rods and 22,500 metric tonne of bronze. The project will need four years time for its completion at a cost of Rs 2,979 crores.
The project will also include an exhibition hall and audio-visual presentation on the life of Sardar Vallabhbhai Patel.
---
Also Read : PM Modi Launches 'Swachh Bharat Abhiyan', Says Clean India is Responsibility of All
---