We have seen numerous web browsers based on Chromium (know the difference between Chrome and Chromium). There is another one to add to the list in the name of Kiwi, released by Senior XDA member arnaud42 a few months ago.
Kiwi's latest update uses Chromium 69.0.3462 as its base. The Android browser comes with many features that are a no-show in Google Chrome. Still, don't expect it to beat Chrome right away as Kiwi is relatively new and under testing. So, it may not be free of errors.
The features include a dark mode and built-in ad-blocker. Further, with cryptojacking protection, the browser can take care of cryptocurrency mining scripts that are too common nowadays. In the case of dark mode, if you feel the contrast is a bit off, you can set the Night Mode in contrast to 10% in Settings > Accessibility.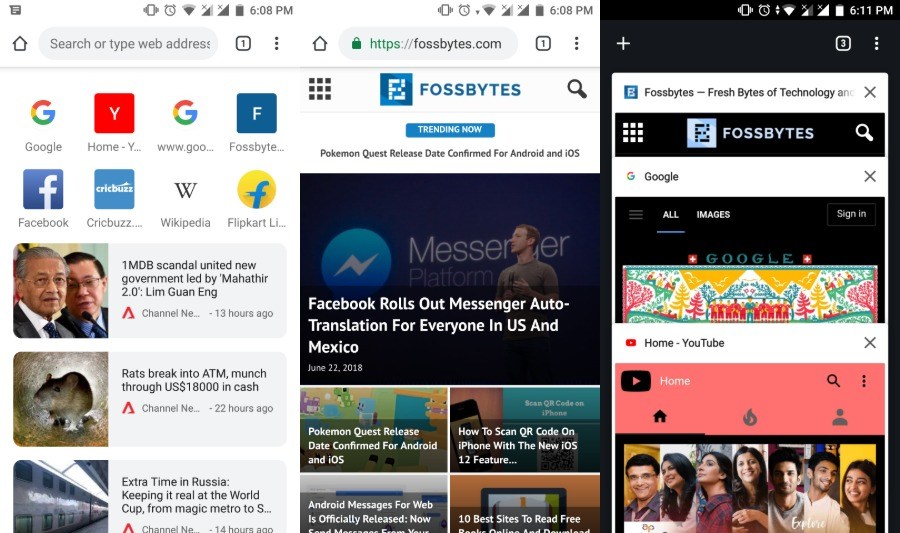 It's Google Play description says that the browser can also block annoying notifications, trackers, and automatically accept "Our website is using cookies" messages. It also blocks popups but not the ones compliant with GDPR.
What I liked the most the ability to disable Google AMP pages. To me, it's quite irritating when an AMP version of a website loads on a high-speed connection. Another useful feature is that you can lock your phone while it's playing video. So, you can listen to YouTube music videos without doing any extra work.
However, Kiwi lacks few things including Chrome's Data Saver and Google Translate. The overall experience of the web browser seems to be decent.
You can download Kiwi browser from Google Play.