A Tesla Supercharger in India might be a far-fetched reality for developing countries like India, but an Indian startup has the next best thing in the store. The South-Asian nation has begun adopting mass-market electric vehicles recently, but most of the country lacks in charging infrastructure big time.
Enter Kirana Charzer, an initiative by an Indian EV startup, FAE Bikes, seeking to involve public participation in improving the country's charging infrastructure. The new charger will require an investment of $140, but it also works as a means of additional income for the host.
Recently at the MOVE mobility conference in London held on 11 and 12 February, the company's CTO and founder revealed the "Kirana Charzer."
Here's everything you need to know about it.
Can The $140 Charzer Work As Good As Tesla Supercharger In India?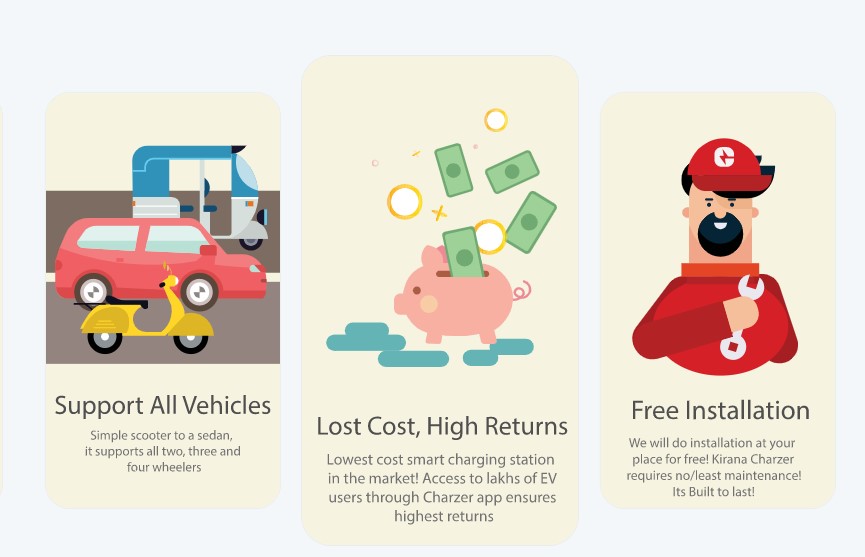 Before anyone gets roiled up, the answer is "No." However, there is one area where Kirana Charzer can gain a lead on Tesla Supercharger, and it's in terms of scalability. Since its inception, Tesla has installed around 15,000 chargers across the United States. These chargers are much more potent than the Kirana Charzer and more expensive.
Kirana Charzer, on the other hand, is a relatively low charger that can be installed by interested hosts for $140 or Rs 10,000. "Kirana store" is the term used for general stores in India.
The Kirana Charzer is capable of charging electric two-wheelers, three-wheelers, and electric cars. There is no information regarding the charging rate of Kirana Charzer at the moment.
Charzer also has a smartphone app that locates the charging stations on the map. The Charzer app shows chargers located across India owned by all the different companies. The app also tells you whether a particular charger is a fast or slow charger.
The CTO and founder of Charzer, Sameer Ranjan Jaiswal, thinks that true scalability can is achievable with public support. He stresses that the initial cost of Rs 10,000 is quite less compared to the benefits the host will reap in the future.
In India, where the majority of electric vehicles are either two-wheeler or three-wheelers, making a charging station available at every other general store is an ingenious idea.
Will it help the Indian startup reach the previously mentioned and massively desired "scalability" remains to be seen.