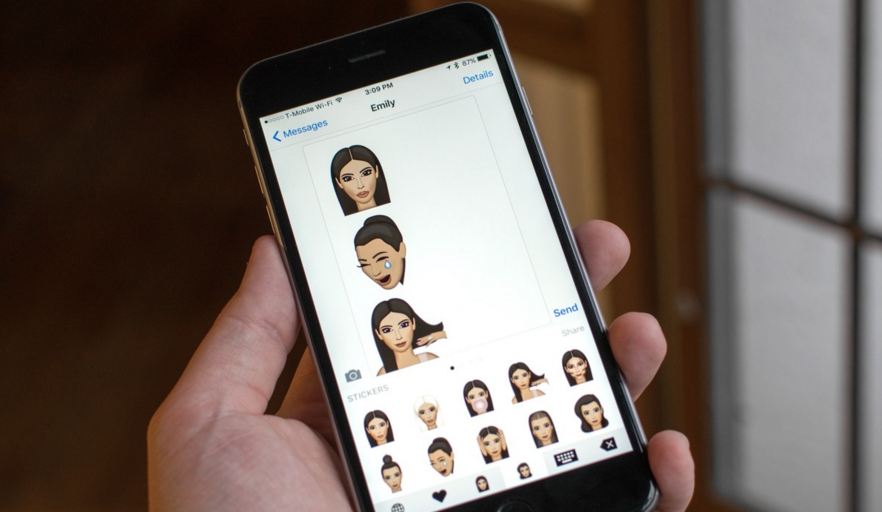 Short Bytes: Kim Kardashian just broke the internet again. This time, the credit goes to her newly released Kimoji app that features tons of emojis to help you text in a Kardashian-way. Using her Twitter handle, Kim told the fans about the App Store crash and said "sorry" to Apple.
R
eality TV star Kim Kardashian's much talked about 'Kimoji' app gave the tech giant Apple technical issues due to its huge demand. Reportedly, the app was downloaded so many times that it reflected on the Apple's App Store's health.
The star later sent an apology to the multinational for the technical issues that Apple had to face due to her app. The Kimoji keyboard app features more than 250 food, pop culture, and beauty related images.
She tweeted:
Apple, I'm so sorry I broke your App Store!!!

— Kim Kardashian West (@KimKardashian) December 21, 2015
We worked so hard on this app & we know there are some issues due to the massive downloads that the whole tech team is so working on! — Kim Kardashian West (@KimKardashian) December 21, 2015
On being asked by her disappointed fans about the app, she tried to convince her fans that her app would be available on the App Store again soon.
My Kimoji app will be up and running again soon! They are also working on fixing the search so u can easily find it! — Kim Kardashian West (@KimKardashian) December 21, 2015
The app is so hit with the people that at one point, nearly 9,000 people were downloading the app per second at the same time. While the App Store team is still working on fixing the issue, Kim gave her fans a peek of emojis available on her app.
Naturally, this is not an initiative to please her fans but she is doing this to reap profits. Kim isn't doing this out of the goodness of her heart — this is a profit-making endeavor from day one. To get the core app, you have to drop $2 and there are promises of additional packs that will no doubt cost extra.
Update: Later she tweeted that everything's fixed and the app is again available on the App Store:
Ok! We're back! Everything is fixed! Get KIMOJI now in the App Store! https://t.co/1xP9liDahlpic.twitter.com/21XVf7x6lr — Kim Kardashian West (@KimKardashian) December 22, 2015
Update: In a statement to Tech Insider, Apple says "there were absolutely no issues with the App Store yesterday."
Have something to add to this story? Tell us in the comments below.