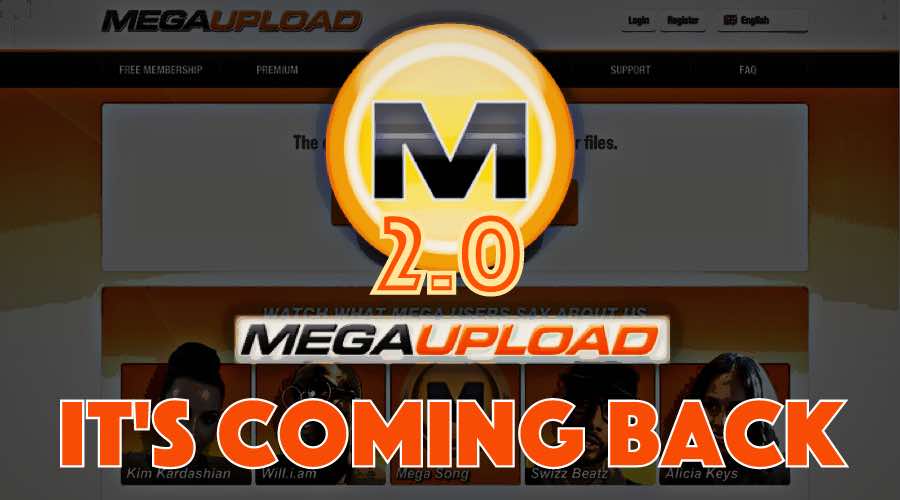 Short Bytes: The Megaupload creator is busy tweeting about the rebirth of his defaced website Megaupload which went offline in 2012. A series of tweets indicate that Megaupload 2.0 will be a presented to the world in January 2017 along with restored account data of all the old users.
W
e heard rumors about the reincarnation of the giant
file sharing website
MegaUpload that was crushed by the government in 2012. We waited until we made sure that the rumors sound to be true. And, yes it's true! The creator of Megaupload posted a series of tweets in which he announced the rebirth of Megaupload.
"Surprise: Most Megaupload accounts will be reinstated with Premium privileges on the new Megaupload. 100m users on day 1. Expect an email :)" – Dotcom tweeted.
He has been posting regular tweets about the launch of the new Megaupload since the last few days. Also, there is a good news for the twitteratis. Beta coupons will be made available for the new Megaupload and Dotcom says that anyone who tweets "#Megaupload is coming back" will get prelaunch access to the website. Well, I expect you to read this post till the end before you begin tweeting ;)
The new Megaupload, or Megaupload 2.0, will also have the user account data of its past users, Dotcom mentioned in a tweet. He is expecting 100 million users on the launch date which is somewhere in January 2017. Around the same time of the year, Megaupload was sent to exile by the government in 2012.
I'll be the first tech billionaire who got indicted, lost everything and created another billion $ tech company while on bail. #goals

— Kim Dotcom (@KimDotcom) July 10, 2016
Dotcom's daily tweeting ritual also includes a good news for the old Megaupload employees. "To former Megaupload and current Mega employees. We welcome you with open arms. Mega App developers, we have a great deal for you. Ping me," he said.
Megaupload 2.0 will serve as the launchpad for Dotcom's another pet project MegaNet — a new internet which Dotcom plans to open that's not tied to the ropes of the government.
It seems like another internet world is coming into existence, probably due to the extension censorship operations carried out by various operations around the world. You might remember, we told you about another network known as ZeroNet. Many such networks may be seen in the coming future.
Until then, let's wait and watch what Dotcom has to offer with the Megaupload 2.0. We aren't sure whether the history will repeat itself, defacing Megaupload 2.0 from the internet, or Kim Dotcom will be the winner this time.
Bonus: Watch this Megaupload song!
Tell us your thoughts about the new Megaupload in the comments section below.
Also Read: DTN: Vint Cerf And NASA Just Created An Internet For Whole Solar System