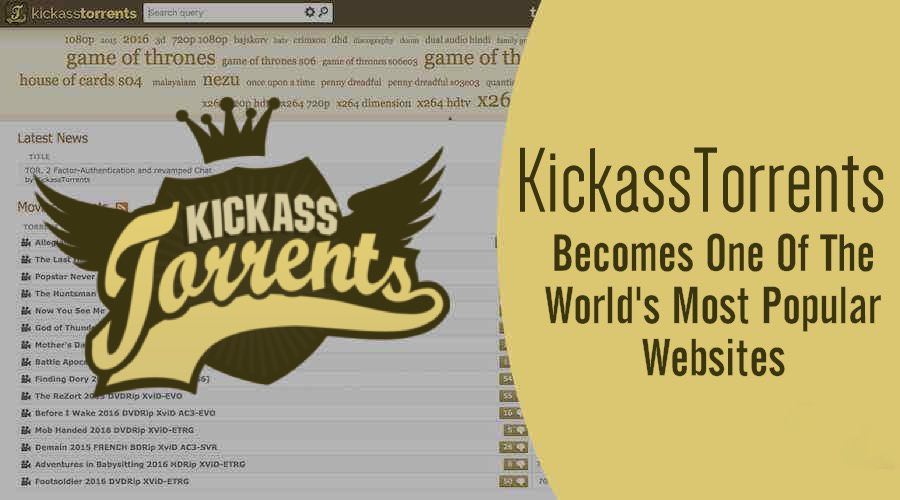 Short Bytes: Achieving a rare milestone, torrent index KickassTorrents has managed to break into the top 70 of Amazon's web traffic tracker Alexa. KickassTorrents has become the new torrent king due to its own impressive downtime and legal troubles of The Pirate Bay.
T
he world of torrent websites is full of constant ups and downs, thanks to the copyright advocates and court rulings. The websites that rule the pirate world a decade ago have been knocked off the charts by newer players.
A decade ago, back in 2007, torrent search engine Mininova and IsoHunt were ruling the charts and The Pirate Bay was at the third place. The next year, The Pirate Bay earned the #1 crown and continued to rule the charts till 2011 with an Alexa rank of 76.
In this period, KickassTorrents, a newer torrent index was gaining popularity and strengthening its #4 position.
In the later years, due to multiple domain switches and court orders, The Pirate Bay lost its top spot and KickassTorrents became the world's most popular torrent website.
Right from then, KickassTorrents has continued to gain spots on Alexa ranking charts.
Continuing its exponential rise, KickassTorrents entered the Alexa top 70 — a feat that was achieved by Mininova in 2007.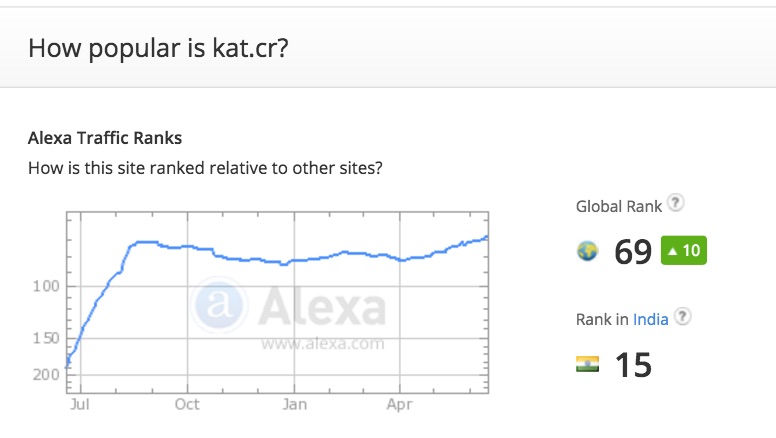 Apart from the legal troubles of The Pirate Bay, KickassTorrents also gained from its own impressive uptime, a large library of torrents, and an effective sorting feature.
KickassTorrents is also very easy to navigate with lesser sketchy re-directs as compared to other torrent websites.
KickassTorrents is also empowered by its community who is willing to contribute and help each other — a habit that is fuelled by special 'unlocked' achievements.
In other KickassTorrents news, the website recently entered the dark web and got an official .onion TOR domain name. This has given the website owners and users a safe backup option.
So, what do you think? Why KickassTorrents continues to kick ass and rule the world of piracy? Share your views in the comments below.