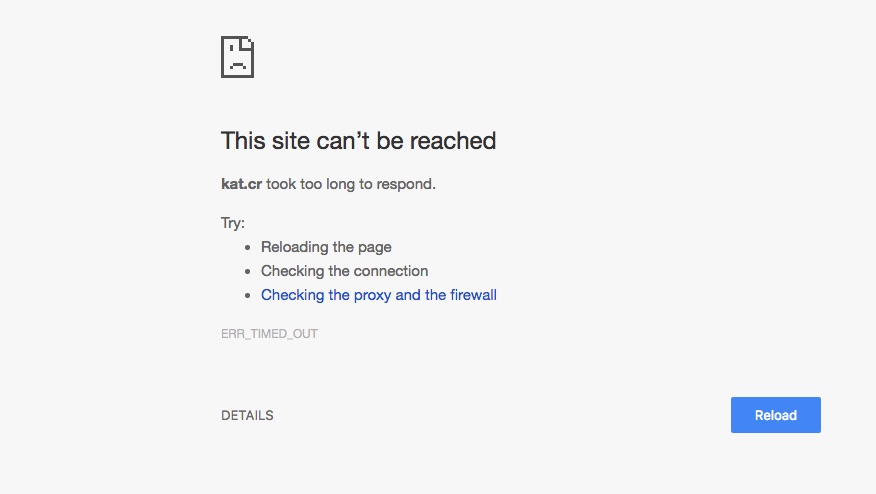 Short Bytes: KickAss.cr, one of the main domains of KickassTorrents, has gone up for sale. Available via the SEDO marketplace for a minimum bid of $230, this domain name is registered with the Costa Rican registry, hence, away from the U.S. Government's reach. If you are planning to buy this domain, don't expect this sale to be a smooth one ;)
I
t has been about three weeks since the torrent king
KickassTorrents went down
. The pirates are still waiting eagerly for the website's return and hoping that it'll soon resume the operations.
Last week, we also came to know that Ira Rothken, Kim Dotcom's lawyer, will be representing arrested KAT founder Artem Vaulin in the court. According to the latest media reports, one of the main domains associated with the notorious file-sharing website has gone up for sale.
TF reports that KickassTorrents.com, Kastatic.com, and Thekat.tv were under the control of the US-based Verisign registry. This aided in their rapid seizure. The same happened in the case of Tonga-based Kickass.to.
Interestingly, website's main domain Kat.cr, and backup domain Kickass.cr–both are not yet being redirected to some seizure banner. The Costa Rican authorities have refused to reveal the owners of the domain name.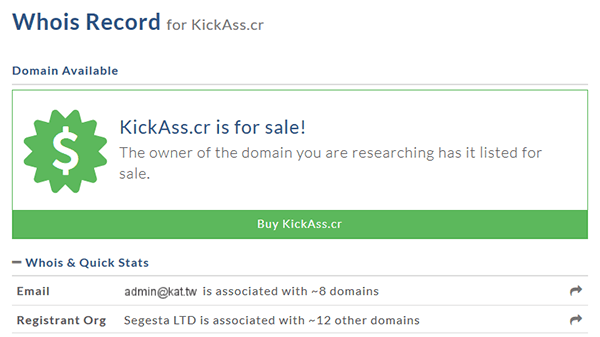 However, according to TF, the WHOIS entries show that Kickass.cr is up for sale. The people showing interest in the purchase are being redirected to the SEDO marketplace. To our surprise, the minimum price being asked is just $230.
Looking at the developments being made by the U.S. Government, it's highly unlikely that any sale could be finalized.
So, are you going to try out your luck? Share your views in the comments below.
Also Read: Best KickassTorrents Alternatives — Top 10 Torrent Websites Of 2016