Short Bytes: KFC is preparing for a futuristic experiment in the form of a new smart restaurant in Beijing, China. The restaurant will feature AI-powered kiosks capable of making food recommendations based on customers' facial expressions, age, and gender.
A
rtificial Intelligence is closer to us than we could think and the American fried chicken chain KFC is no stranger to the technology. KFC, via its Chinese division, it collaborating with Baidu Inc. — mostly known as the Google of China — to create a new kind of smart restaurant in Beijing which be equipped with AI-based kiosks to cater the needs of the customers.
These kiosks will take advantage of the artificial intelligence tech developed by Baidu. After analyzing the age, gender, and facial expressions of the customers using facial recognition technology, the kiosk will offer appropriate food choices.
Moreover, they will also store the snapshot of the customers along with their orders details. So, after two or more visits, the kiosk might already know what fried chicken you're going to order.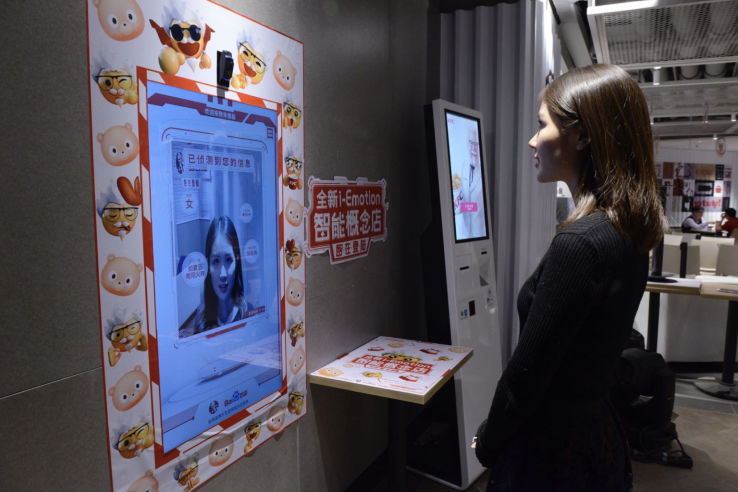 KFC's proposed plan to keep your eating memories in the form of photos and order details might be a hard to digest thing for many people. But, the tech is still an ongoing experiment, and it's too early to expect that KFC would release a yearbook featuring their top eaters.
It's not the first time Colonel Sanders' Kentucky Fried Chicken is offering some futuristic perks to its customers. Earlier this year, KFC — in partnership with Baidu — introduced an order-taking robot, named Dumi, at a restaurant located inside the National Exhibition and Convention Center, Shanghai.
If you have something to add, tell us in the comments below.
Also Read: Google "Land Lines" Game Turns Your Crappy Doodles Into Satellite Images