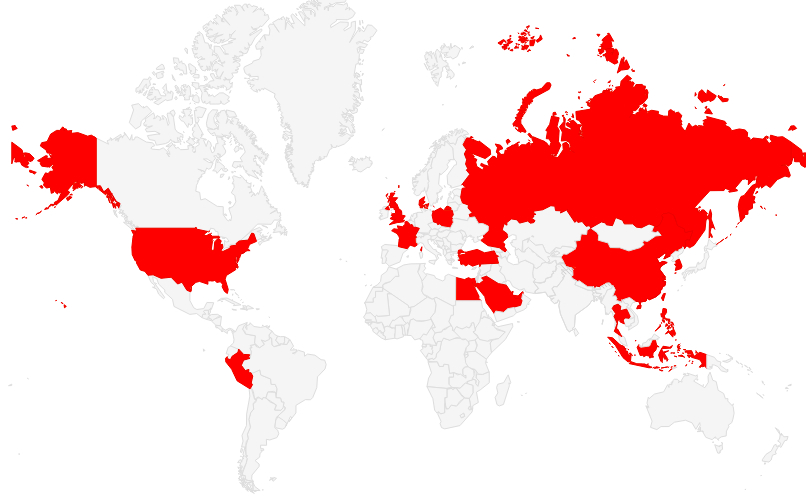 Short Bytes: A new malicious adware is here to make your lives harder. Kemoge adware has the ability to do some serious damage to your precious smartphone by rooting it and then flooding it with tons of ads.
T
here is no
dearth of malware
that are designed to serve unwanted ads in your mobile phone and steal your user information. Some of them just stick to severing tons of ads and don't cause any harm. The security firm
FireEye
has reported a malware that belongs to the
other
class.
The malicious adware, dubbed Kemoge, can do some serious damage to your Android phones. Apart from serving the intrusive ads, Kemoge has the ability to root your devices and make them more vulnerable to attacks.
Just like every other malware and adware, Kemoge spreads by hiding itself under the hood of some popular app. Then via the route of 3rd-party app stores, it reaches the smartphones of users and starts causing the harm.
Also read: Here's the Best Antivirus Software for Windows PCs, According to New Tests
It should be noted that if you are downloading the apps from stores other than Google Play store, you need to be extra careful as they don't employ the security steps taken by Google.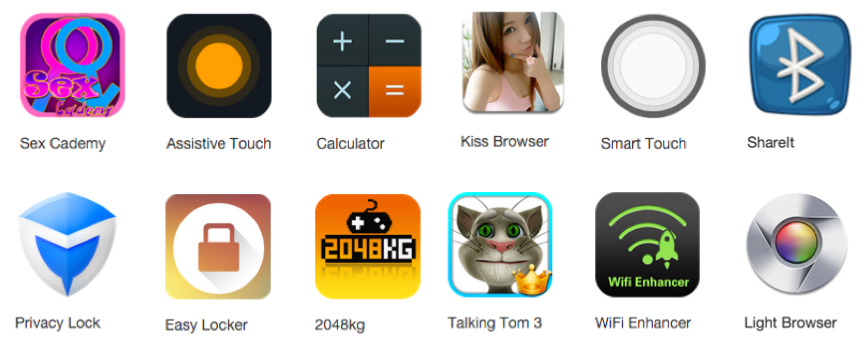 Here's a flowchart that shows how Kemoge adware works and its lifecycle. In the first step, using third party apps app stores and web/ad promoted installation, the malicious adware gets installed on phones.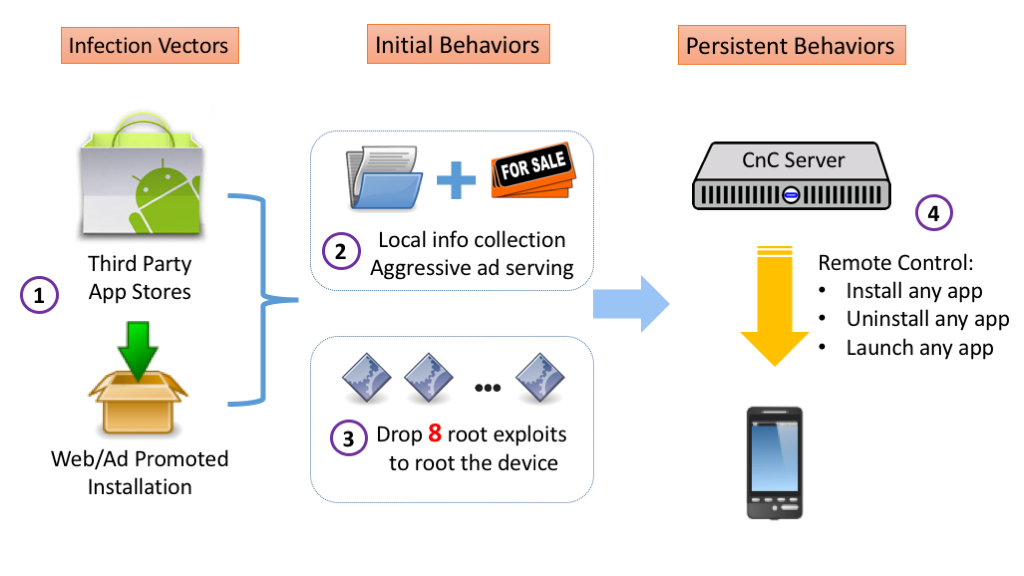 In the second step, the adware collects local info collection for aggressive ad serving and then roots the device. After opening the back door for exploits, the adware can remotely control the app, allowing app installations, uninstall and launching any app.
The Kemoge adware is infecting the smartphones over 20 countries and it's possible that it originated from China.
The users are advised users not to install apps from 3rd-party sites. You should also keep your phones up to date to close these known root exploits.
Having something to add? Tell us in the comments below.
Also read: What Is the Difference: Viruses, Worms, Ransomware, Trojans, Bots, Malware, Spyware etc?