Short Bytes: KDE developers have partnered with Spanish PC maker Slimbook to make a dedicated laptop for KDE Neon Linux distribution. It comes with latest KDE Plasma 5 desktop and Intel Skylake CPUs. As it's a laptop that's tested by KDE developers, probably, it's the perfect machine to run KDE software. KDE Slimbook is up for pre-order on Smilbook's website starting from $779.
J
ust in case you are running any Linux-based operating systems on your laptop and computer, the chances are high that you bought a Windows-powered laptop. Later, probably, you decided to erase the hard drive and install Linux on it. In the recent times, the hardware manufacturers, like System76 and Dell, are creating dedicated machines for Linux operating systems.
Now, the developers of KDE desktop environment have teamed up with Spanish computer maker Slimbook to launch a dedicated KDE laptop. Named KDE Slimbook, this laptop ships with KDE Neon operating system pre-installed.
KDE Slimbook is a 13-inch notebook that instantly reminded me of MacBook Air. This "slim" machine is available in up to Intel Core i7 Skylake CPUs.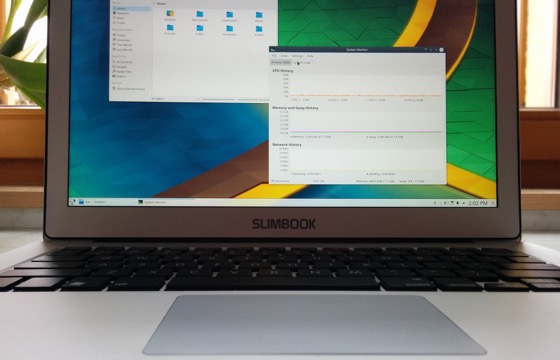 KDE Slimbook, which weights about 3 pounds, has a slim aluminum case, two USB 3.0 ports, SD card slot, backlit keyboard, and 6,800 mAh battery.
The KDE devs call KDE Slimbook a way to fix the specific issues that arise while using KDE on a hardware.
For the time being, KDE Slimbooks are shipping with KDE Neon preinstalled, but, its creators are open to offering other Linux-based distros for the users.
KDE Slimbook can be pre-ordered from Slimbook's website, starting from $779. The machines will ship after March 15.
Don't Miss: 10 Interesting Facts About Linux