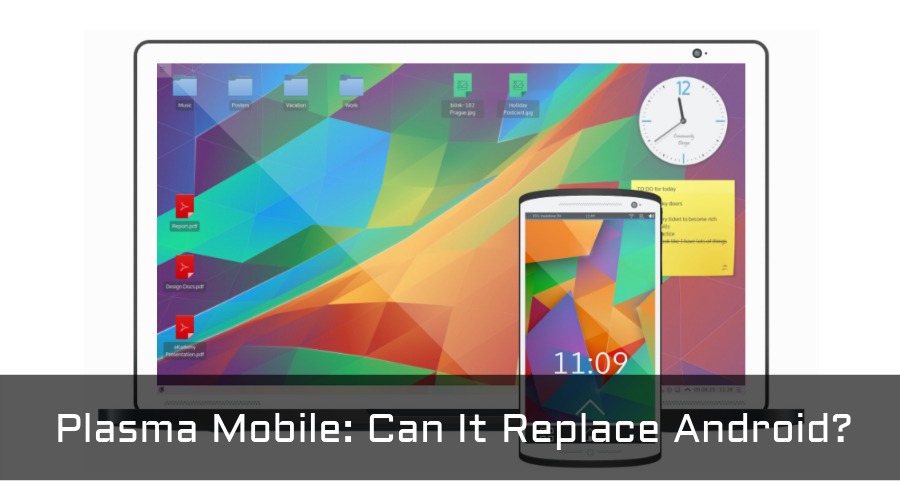 Short Bytes: KDE, the name behind the popular Linux desktop environment, has made its way to the smartphone platform. Plasma Mobile is a new open source smartphone OS launched by KDE e. V. which uses the Wayland display to put Plasma workspace on mobile devices. It also houses a plethora of applications based on the Qt framework.
K
DE e. V. – the arm of KDE community which looks after the legal and financial matters – has launched the Plasma Mobile operating system. KDE is a known name among regular Linux users and the KDE Plasma Desktop is one of the most popular desktop environments.
KDE Plasma Mobile OS features
The Plasma Mobile open source smartphone OS brings Plasma workspace to mobile devices which can replace your normal Android. It uses the Wayland display server and housesWayland based KWin window manager. It also uses other libre stuff like Voicecall/oFono for voice calling and Telepathy for enabling instant messaging and VoIP services.
For ARM devices, the graphics will be handled using lybHybris and for Intel, it's DRM (Direct Rendering Manager). Pulse audio has been used to propel the sound system and OHM can be used to track hardware status on Plasma Mobile.
KDE Plasma Mobile OS takes full advantage of the Qt toolkit for the development of native applications. It integrates various Qt-based applications like Plasma Apps, Plasma Widgets, Ubuntu Touch Apps, and possibility of adding Nemo and Sailfish apps. The OS will have enough room to run GTK, X11, and Android applications. The functionality to install packages using apt-get install packagename is also implemented.
Currently, Plasma Mobile works with Nexus 5 and OnePlus One. Interested folks can install Plasma Mobile developer prototype on these devices using MultiROM.
If you have something to add, tell us in the comments below.
Also Read: Official Ubuntu Flavor Mythbuntu Linux Is Dead. What About My TV Shows?