Last month, we witnessed the release of the free and open source GNOME 3.38 Desktop Environment (DE). Now here comes a new version of another popular DE, KDE Plasma 5.20.
Plasma 5.20 is a massive release that comes with beautiful wallpaper and several improvements to components, apps, widgets, and user interface. Let's see what the latest KDE Plasma 5.20 has to offer:
What's New In KDE Plasma 5.20?
Starting with one of my favorite additions and the first change you'll easily notice on the v5.20 desktop is a new mesmerizing wallpaper, designed by Lucas Andrade.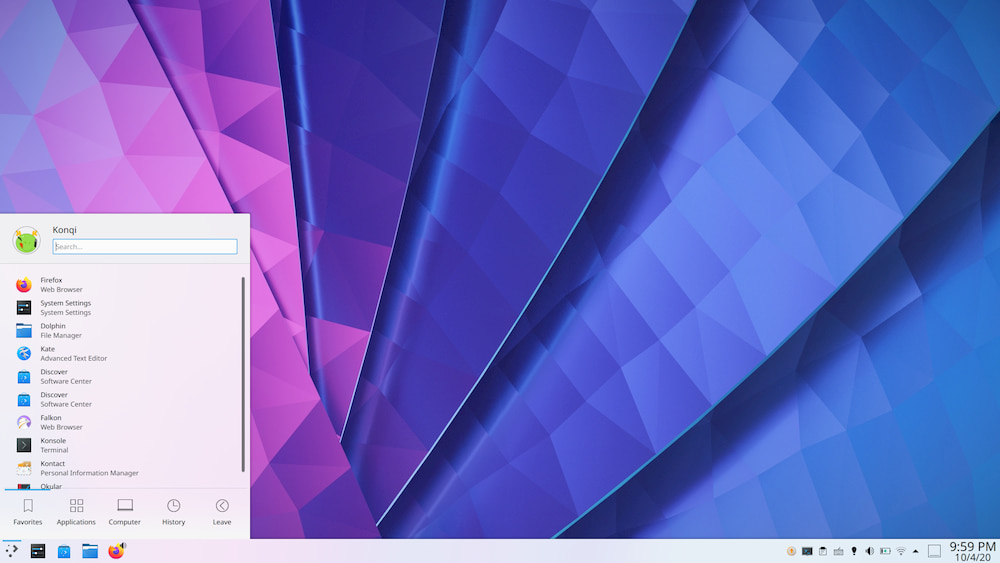 On the desktop, if you move to the bottom right corner, you'll see the same System Tray. But to view the new changes, click on the System Tray that will now popup showing items in the grid view rather than a list.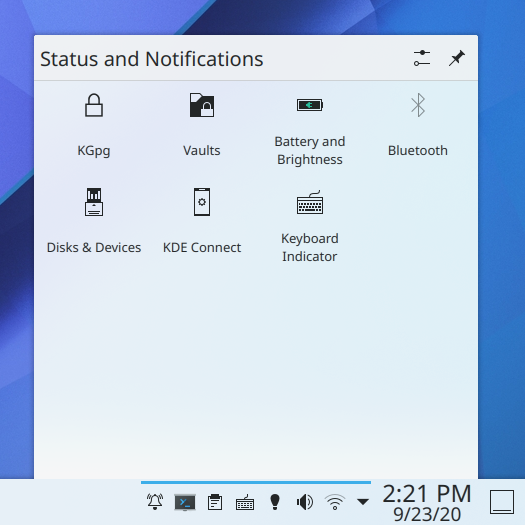 Now, come to the bottom left corner where the Task Manager has gotten a behavioral change along with looks, which is now icon-only by default. If you open several windows of the same application, the Task Manager will now group them together. To open your specific document, you need to click on grouped windows until it brings the desired one to the forefront.

Continuing the design overhaul, Plasma 5.20 has also refreshed the on-screen displays, which appear while changing the volume or display brightness.
With new updates, display brightness transitions smoothly and the volume on-screen display now warns if you go over 100% volume.

Coming to the non-visual changes, Plasma desktop has continued development to reach its goal of adapting Plasma and its applications to a new display server protocol, Wayland.
With Plasma 5.20, it brings more features and utilities such as the Klipper clipboard utility and middle-click paste are now fully operational on Wayland, the multi-purpose launcher-calculator-searcher KRunner now shows up in the correct place when you use a top panel, and support for screencasting.
Here's a brief list of other key changes to Plasma 5.20 to look out for:
Zoom in and out feature in Web Browser widget
Compact and redesigned Digital Clock widget
Notification when system is about to run out of disk space
Renamed Device Notifier Applet to Disks & Devices
KRunner app launcher now remembers prior search text
Standard Shortcuts and Global Shortcuts pages combined into one called Shortcuts
For complete details about KDE Plasma 5.20, you can read the official announcement available in various languages or watch its promo video.