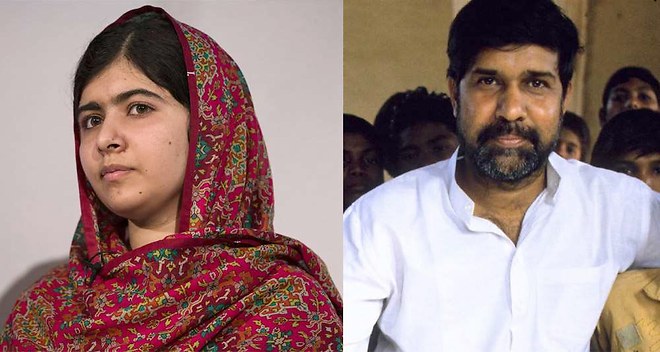 Kailash Satyarthi, a child right activist from India and Malala Yousufzai from Pakistan, who was shot in head for standing up for girls' right to education, have been announced as joint winners of this years Nobel Peace Prize.
Thorbjoern Jagland, the head of the Norwegian Nobel Committee said,
"The Nobel Committee regards it as an important point for a Hindu and a Muslim, an Indian and a Pakistani, to join in a common struggle for education and against extremism."
Kailash Satyarthi has been coordinator of many protests and peaceful demonstrations against the child labor and exploitation in the past. Thorbjoern Jagland added, "It has been calculated that there are 168 million child labourers around the world today. In 2000 the figure was 78 million higher. The world has come closer to the goal of eliminating child labor."
On the other hand Malala Yousufzai was shot in head in 2012 by Taliban as when she started writing for BBC against Taliban's suppression and she stood up for girls' right to education.
The prize will be presented in Oslo on Dec. 10 and has a worth of about $1.1 million.