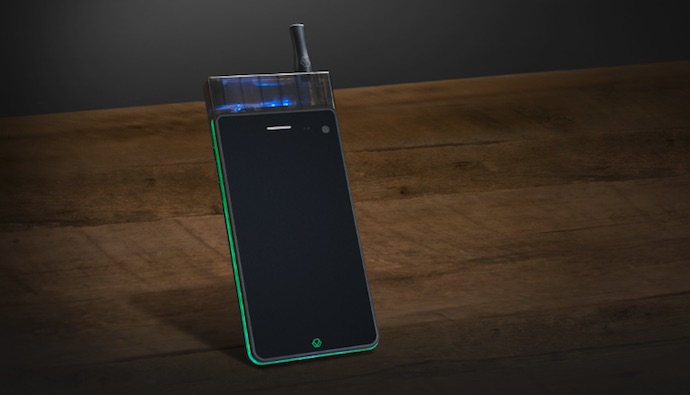 Short Bytes: At CES 2016, a US-based company Vaporcade introduced the world's first smartphone you can smoke. This phone couples the advantages of a phone and an e-cigarette and helps you quit smoking. The 3G model of the phone is available for pre-order and its 4G version is in the pipeline.
A
s per a survey conducted by BBC News two years back, the number of smokers worldwide is close to one million, and the number of mobile phone users is expected to reach a whopping 4.77 billion by next year.
For the smoking community out there, it's time you get over E-cigarettes. A tech company named Vaporcade is ready to launch world's first 4G enabled e-cigarette phone with a 5.3-inch display that has a removable plastic cover that allows you to attach liquid vaping cartridges that you can smoke — and all this for just an affordable $ 499. The phone is like any other Android phone that comes with Android KitKat 4.4. Well, the day when all people will have to do in order to smoke is switching on their mobile phones does not look like a far reality.
Jupiter IO 4, as the phone is called, has two in-built batteries, one to keep the phone running and one to power the vaping. However, the overall battery life would be common, meaning thereby that the 16-hour phone power can drain depending on how much the user vapes. Right now the company plans to launch the phone in 3G but the 4G model is also in the pipeline. The price for the 3G model would be slightly lower and is kept at $299.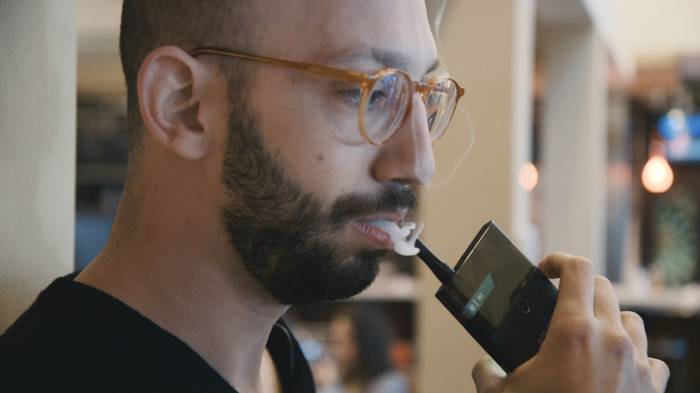 How Jupiter IO 3 Works?
Interestingly enough, the phone has been created with input from Herbert Gilbert, the original inventor of the electronic cigarette.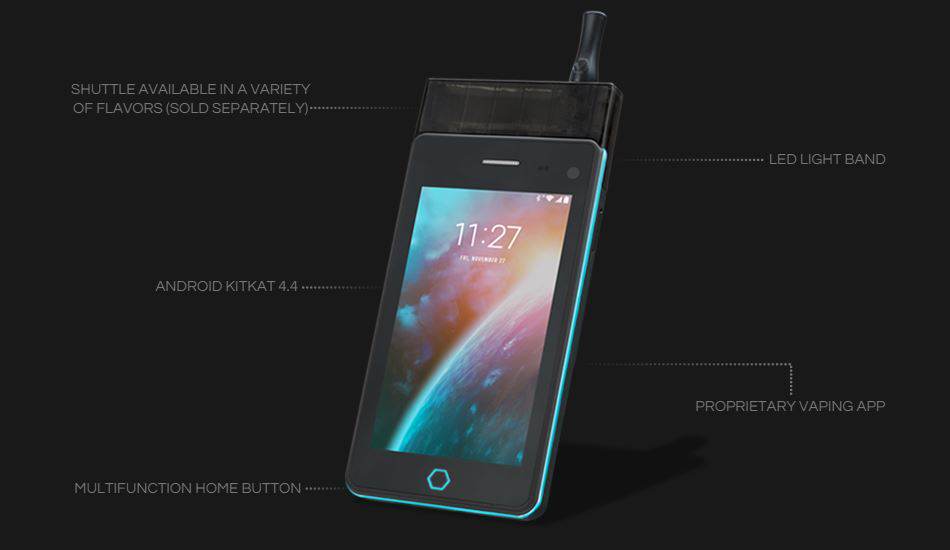 Elaborating further on how the device will work, it is reported that by removing a plastic cover on top of the phone, the user can attach liquid vaping cartridges that come in a variety of flavours, then it can be smoked by attaching a mouthpiece to the cartridge. Further, the device will have a button to control the heat.
The phone is available online and can be pre-ordered.
While the health hazards of smoking are not debatable, it would be interesting to see the kind of acceptance the Android phone will get among the smoking community.
Have something to add? Tell us your views in the comments below.