The Android tablets have experienced a steady decline in popularity in the past decade. Apple's iPad lineup is great for entertainment and productivity but, as an avid Android user and an open-source enthusiast, I cannot ignore the limitations that the iPadOS or iOS, in general, bring to the table. Hence, just when I thought we'd never see a Linux-powered tablet, the JingPad A1 popped up on my news feed, and the first thing that came to my mind was — "What?"
Does the name "Jing" ring a bell? The JingPad A1 is powered by the JingOS, which we covered a month ago. TL;DR, it's an open-source Linux distribution made for touch screen devices and takes heavy inspiration from iPad's UI design.
JingPad A1: Just Another Tablet Made To Perish?
Before we get deeper into the roots, let me do a quick specs rundown –
JingPad A1 Specs
The exact name of the processor isn't disclosed but, judging by the cores and clock speeds, a Unisoc Tiger T7520 system on chip powers the JingPad A1. It is an 8-core SoC with four ARM Cortex-A75 cores clocked at 2 GHz, and the remaining four are Cortex-A55 cores clocked at 1.8 GHz. The GPU is an 800 MHz PowerVR GM9446 also found on the MediaTek Helio P90.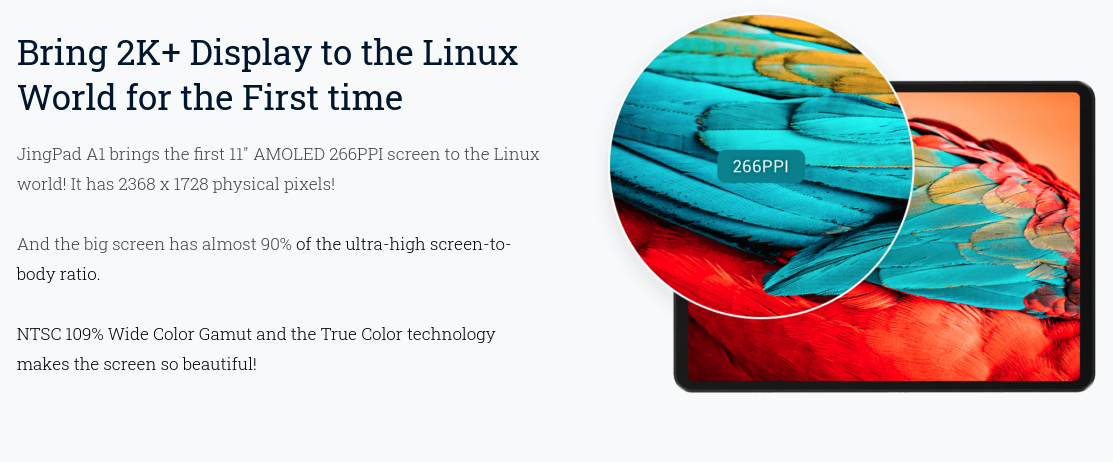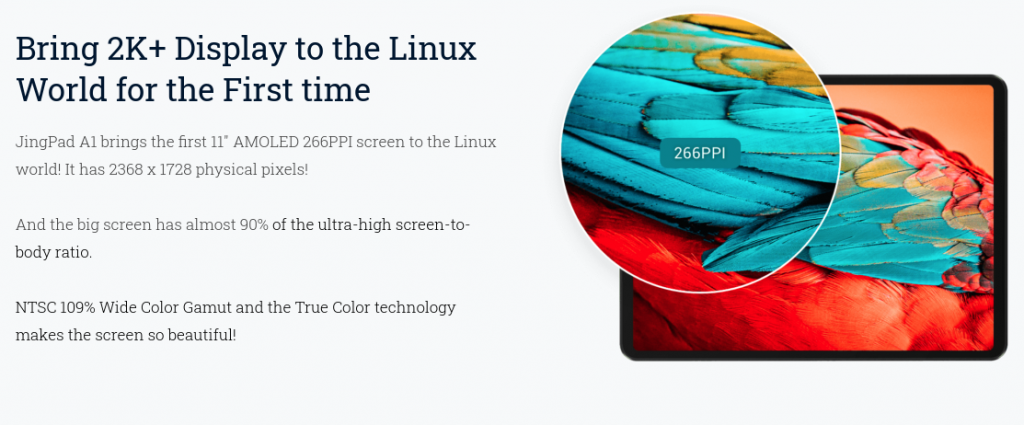 The biggest flex of the tablet is its display and design. At the front, there's an 11-inch 2K AMOLED display with 2,368×1,728 pixels resolution, which, the company claims, covers over 109% of NTSC color space.
If the OS itself wasn't enough to make it look like an iPad, the 4:3 aspect ratio at the front makes it look almost similar to the latest iPad Pro. The back is made of glass, and the company claims it's using Coning's Gorilla Glass.
The tablet comes with 6GB RAM and 128GB onboard storage. The battery is an 8,000 mAh cell. It also has pen and external keyboard support and is equipped with an 8 MP front selfie shooter and a 16 MP rear camera.
Is It Worth Considering?
Why do people buy a tablet? For content consumption and productivity. And while the JingPad A1 can serve as a great device to consume content on, on-paper at least, I don't think it can be used to satisfy user's needs. Here are the reasons –
It is an ARM-based device that is not a powerhouse like the latest iPad Pro. Hence, content creation and productivity take a serious hit.
App support would be a nightmare on the JingPad A1. There's not a lot that you can do with pre-installed apps like Chromium, Telegram, VS Code, and Slack.
The gaming performance will be straight-up bad as PowerVR GM 9446 isn't that good, as seen in the tests conducted on the Helio P90.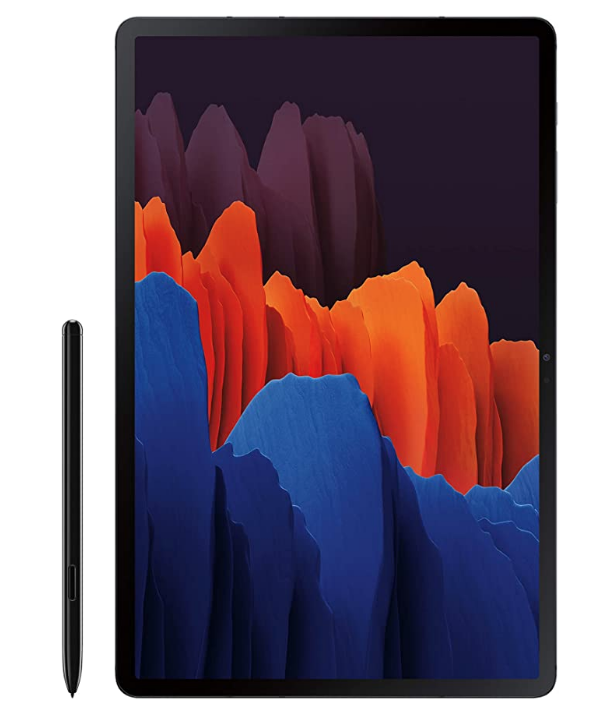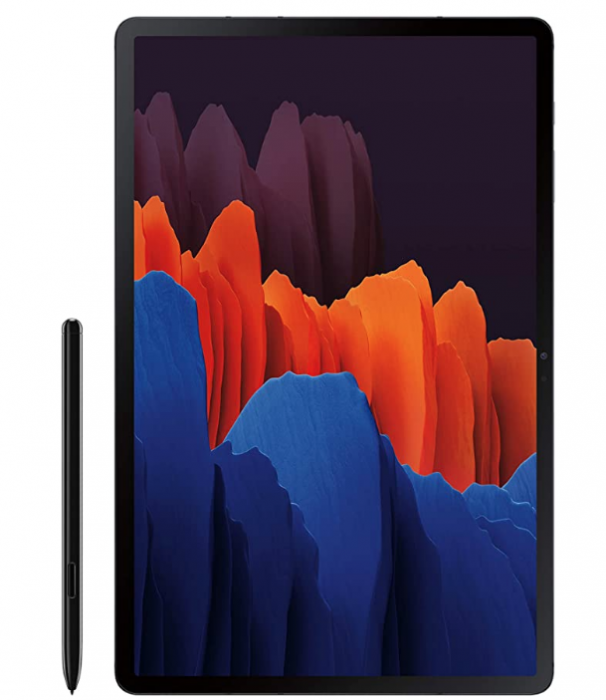 We don't know its price yet, but if we compare it to most Android tablets out there, like the more recent Samsung Tab S7+ powered by the Snapdragon 865 Pro, the JingPad A1 instantaneously doesn't look very appealing.
Also, it is not the first Linux-based consumer-level tablet. You might've heard of PINE, a company that makes Linux PCs for educational institutions and smartphones. The company previously launched a tablet and named it PINETAB. Read more about the PINETAB here.
It is hard to say if enthusiasts will like it just because Linux powers it but think about it this way. You can get an 8GB Raspberry Pi 4B, install Android/Linux, and use it with a good external monitor anyway. All of that will not cost you more than $200.
Think of it like this: people can buy an iPad and use it for content creation but, instead, they buy a Macbook because the sheer power of Macbooks cannot be matched. Similarly, the JingPad A1 is being marketed as an all-rounder, but, in reality, there's only so much an ARM SoC can do.
What do you think of the JingPad A1? Would you buy it? Let us know in the comments section below.