The sheer normalcy with which the LA air traffic control warned the pilots of a "jetpack guy" is enough to confuse the Average Joe. There have been multiple sightings of a jetpack man or jetpack guy flying over Los Angeles.
This time, the air traffic control warned pilots that the "Jetpack guy is back." It happened right after a Boeing 747 pilot spotted an object resembling a jetpack, 15 miles East of LAX, at an altitude of 5,000 feet. After the pilot spotted what seemed like a guy flying, the air traffic control relayed the message to other pilots as a caution. The FBI is now investigating the radio transmission.
Jetpack Guy Or A UFO?
While the Federal Aviation Administration is looking into the matter, there is no confirmation on what's floating in LA skies. There have been 3 possible sightings of what some call the jetpack guy flying over Los Angeles. Not just this, the Jet man also came dangerously close to an aircraft during one of the sightings.
Reports of possible jet man/jetpack guy have been pouring in since August last year. Sounds like someone took social distancing a tad too seriously. There's no confirmation on whether it is actually a jetpack, a drone, or a UFO, but with the FBI looking into the matter, we might know something more about the sightings in the coming time.
Here's an exchange between the Los Angeles air traffic control and a pilot about the local iron man.
ATC: "Use caution, the jetpack guy is back," "Did you see a UFO?"
Pilot: "We were looking but we did not see Iron Man"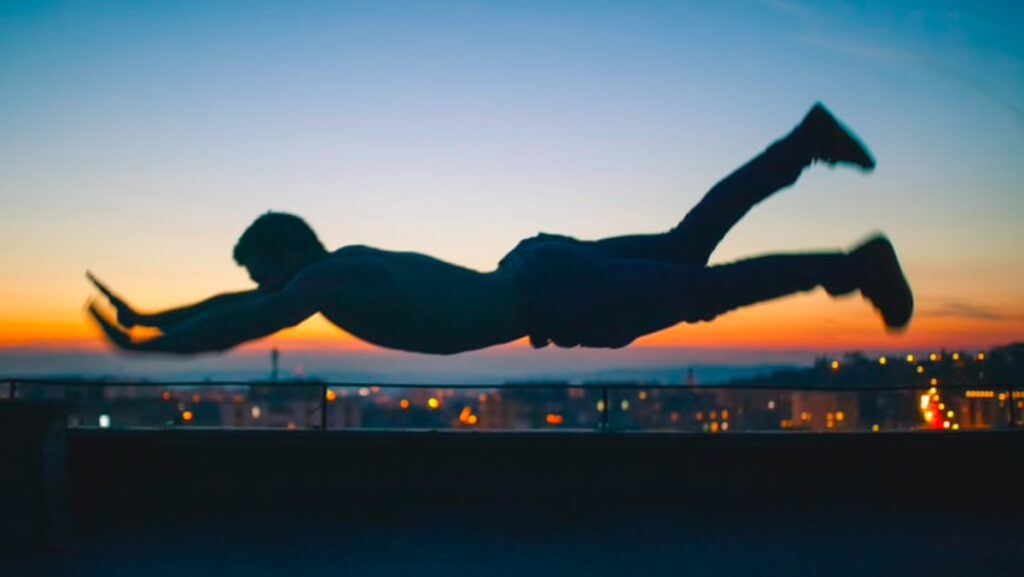 Makes one wonder if LA skies are a scene right out of Superman. Anyhow, seeing the way technology is advancing, it's possible someone made a jetpack to go sky high without a plane ticket.