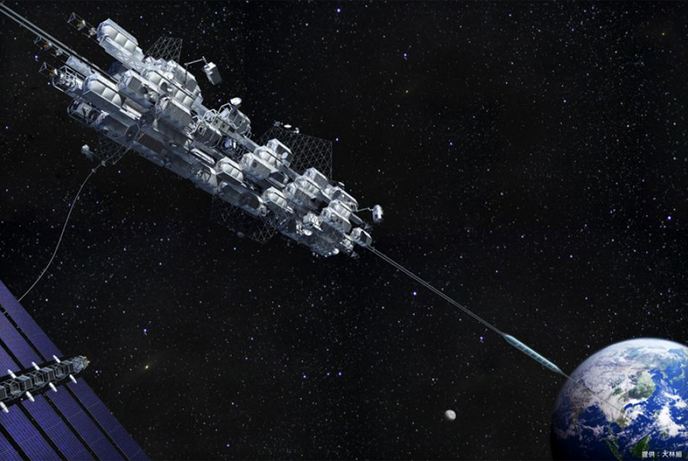 A Japanese construction corporation, Tokyo-based Obayashi Corp. is aiming at building a space elevator which will be operational by 2050. Obayashi is the company which built the world's tallest tower – Tokyo's Skytree.
This will carry passengers deep into the sky at about 124mph (200 kph) and will transport them to a station situated at about 22,000 miles (36,000 kilometers) above earth. Passengers will their destination in a time period of about a week.
They will stretch a cable from a spaceport situated on Earth to a height of 60,000 miles (96,000 km). A counterweight at its end would help anchor the cable in the space. It will use robotic cars powered by magnetism effects just the way they do in Maglev and other high-speed trains.
Company is planning to achieve this with the help of carbon nanotechnology:
Obayashi research and development manager Yoji Ishikawa said, "The tensile strength is almost a hundred times stronger than steel cable so it's possible. Right now we can't make the cable long enough. We can only make 3-centimeter-long nanotubes but we need much more…we think by 2030 we'll be able to do it."
Also See:China Creates World's First Separate Walking Lane for Texting Pedestrians
It has been reported that Engineering departments at universities across Japan are holding contests to try to further develop the technology for Obayashi's space elevator plan at regular intervals.
Ishikawa also stressed on the need of co-operation on an international level. "I don't think one company can make it, we'll need an international organization to make this big project," Ishikawa said.
Find out More interesting Science and Space news at fossBytes.