Apple has updated its iWork suite to go with the latest iOS and macOS updates. Keynote, Pages, and Numbers apps will be receiving some new and powerful features as part of this update. This brings us to iWork version 11.2, and you can update to the new versions from the App Store.
While all three apps get some fancy new bells and whistles, we think Keynote has received an update that'd be useful for many and would make full use of the iPhone and iPad's upgraded camera systems.
You can now add live videos to Keynote presentations. There's also an option for Mac users to connect external cameras for better video quality. The Pages app now gets a new reader mode called 'Screen View,' which optimizes a document for reading without messing with the layout or taking away editing tools. Lastly, the Numbers app now lets you create pivot tables from your iPhone.
iWork Update: Details
Apple's iWork updates focus on making things more mobile-friendly, adding a much-needed refresh to Apple's productivity tools. These updates also keep the iPad and iPhone's hardware in mind, letting you use your device's cameras to include live videos and images in your presentations.
Aside from individual updates to Keynotes, Pages, and Numbers, Apple has added new translation features across the iWork suite. You can now select text in any app and instantly translate it, listen to the translation, or replace the original text with the translated one. Here's what's new in the iWork suite.
Keynote
Even if you don't use Numbers and Pages, Keynote is one of the must-try default Apple apps. It is a powerful tool to create presentations, and now it is getting even better. You can now add a live video to the presentation. This means that aside from the text and images in the slide, you can add video narration to give it a personal touch.
This is a useful feature for teachers as well as students in the online-classroom situation. While iPad and iPhone users can use their device cameras to record these videos, Apple has added more for mac users. If you're using Keynote on your Mac, you can now connect to multiple external cameras and switch between them throughout the presentation.
While this is a good feature, it shows two things. First, that Apple is trying to bring the iPad and Mac to the same level. And the second thing is Apple's acknowledgment that the MacBooks have poor cameras and that you should add your external cameras for the presenting bit.
Pages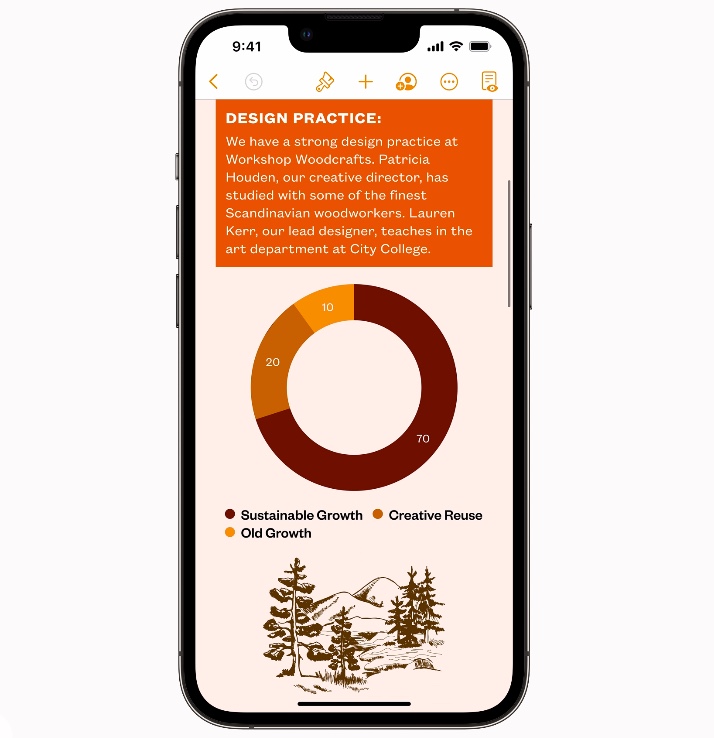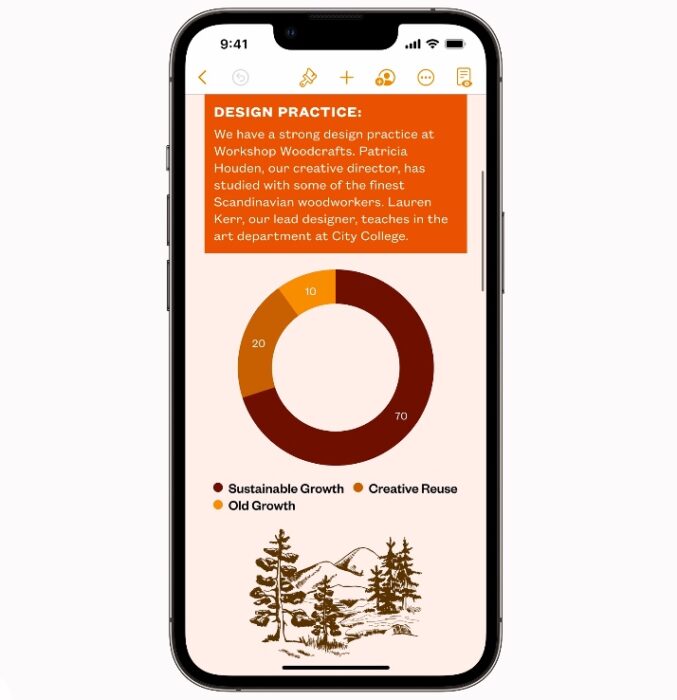 I've used Pages as my default word processor for the past half-decade now. It has good templates, an easy interface, and it can open and export word files. This Page update only adds a new screen view mode to the iOS app. So there's nothing new for iPad or Mac users.
However, this is a good update over the reader mode that takes away editing tools when you enter it. Screen View organizes a document in a single column, making it more readable. It also resizes images for mobile viewing, so you don't have to scroll horizontally to see the full image.
The best part is that you can edit the document while the Screen View is active. It makes it more convenient to write as well as edit a document in the Pages app.
Numbers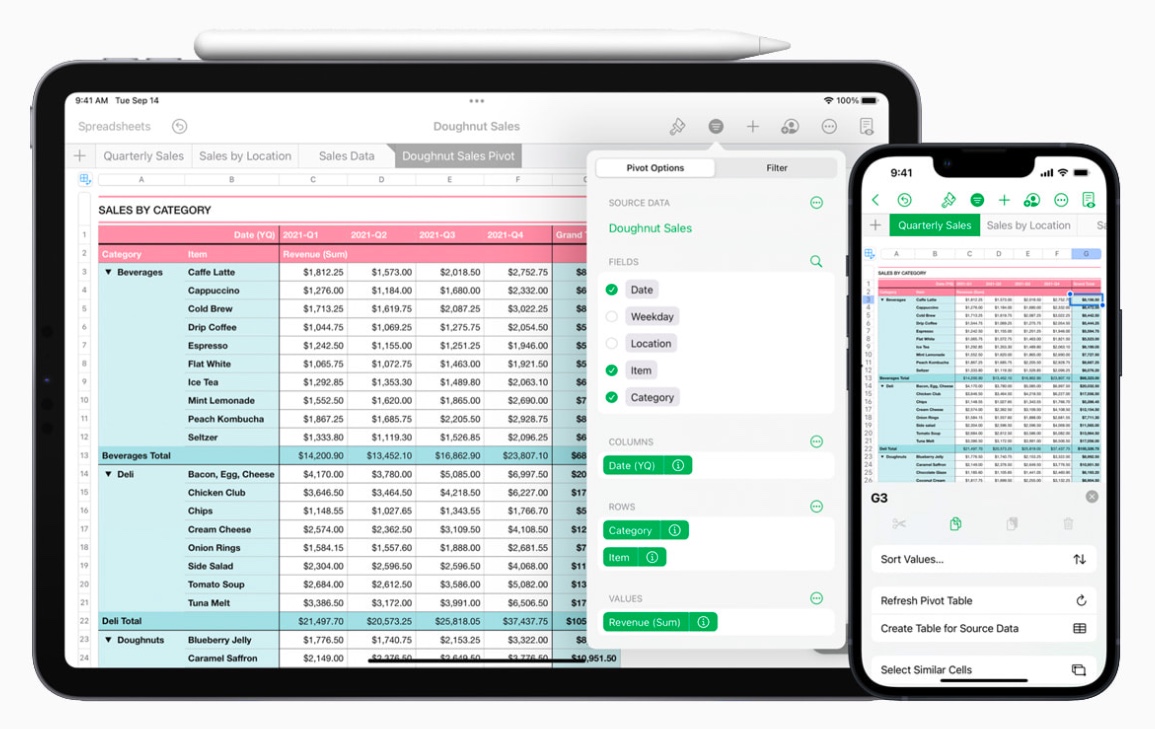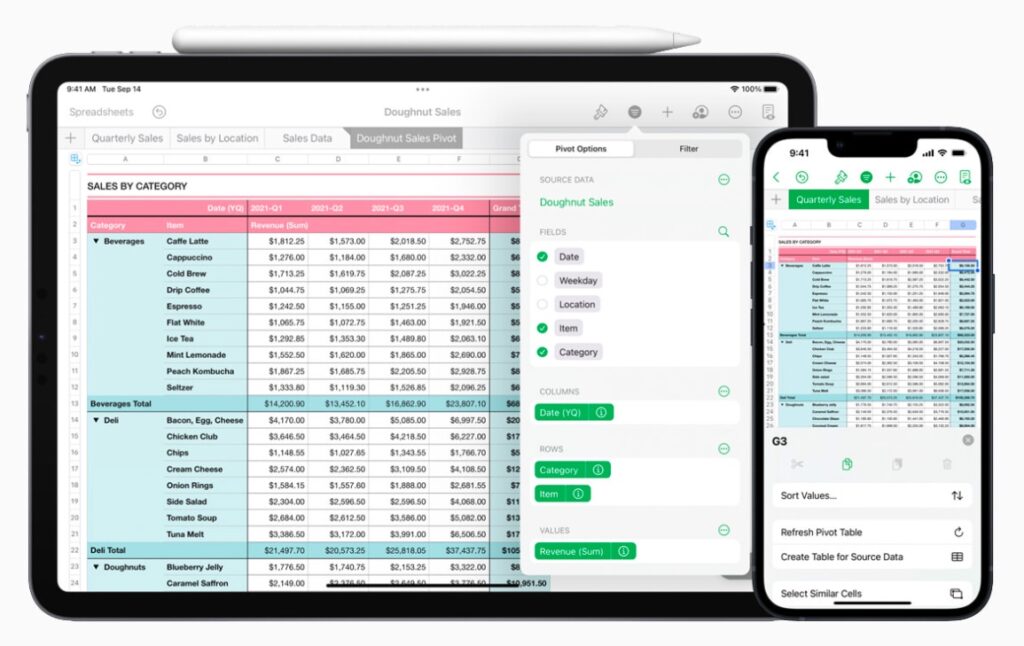 I'm not a fan of the Numbers app, as it is vastly outgunned by Microsoft Excel. However, like the other Apple apps, this one also offers an easy interface that now has more features. You can now create a pivot table on the Numbers app. The good thing about Pivot tables is that you can now create one from your iPhone as well.
With this iWork update, Apple has added pivot table creation to the iPhone, iPad, and Mac. The company also says this is the first time pivot tables can be created on mobile devices.
Is It Enough?
I've been using iWork Suite for a while now, and I can see it lagging. While Keynote is definitely a worthy opponent to PowerPoint, Numbers still lacks the muscle to compete with Excel. Coming to Pages, I can confidently say it is one of the underrated apps in the Apple ecosystem.
So these updates are a welcome edition, but we would like to see Apple do better with the Numbers and Pages app.