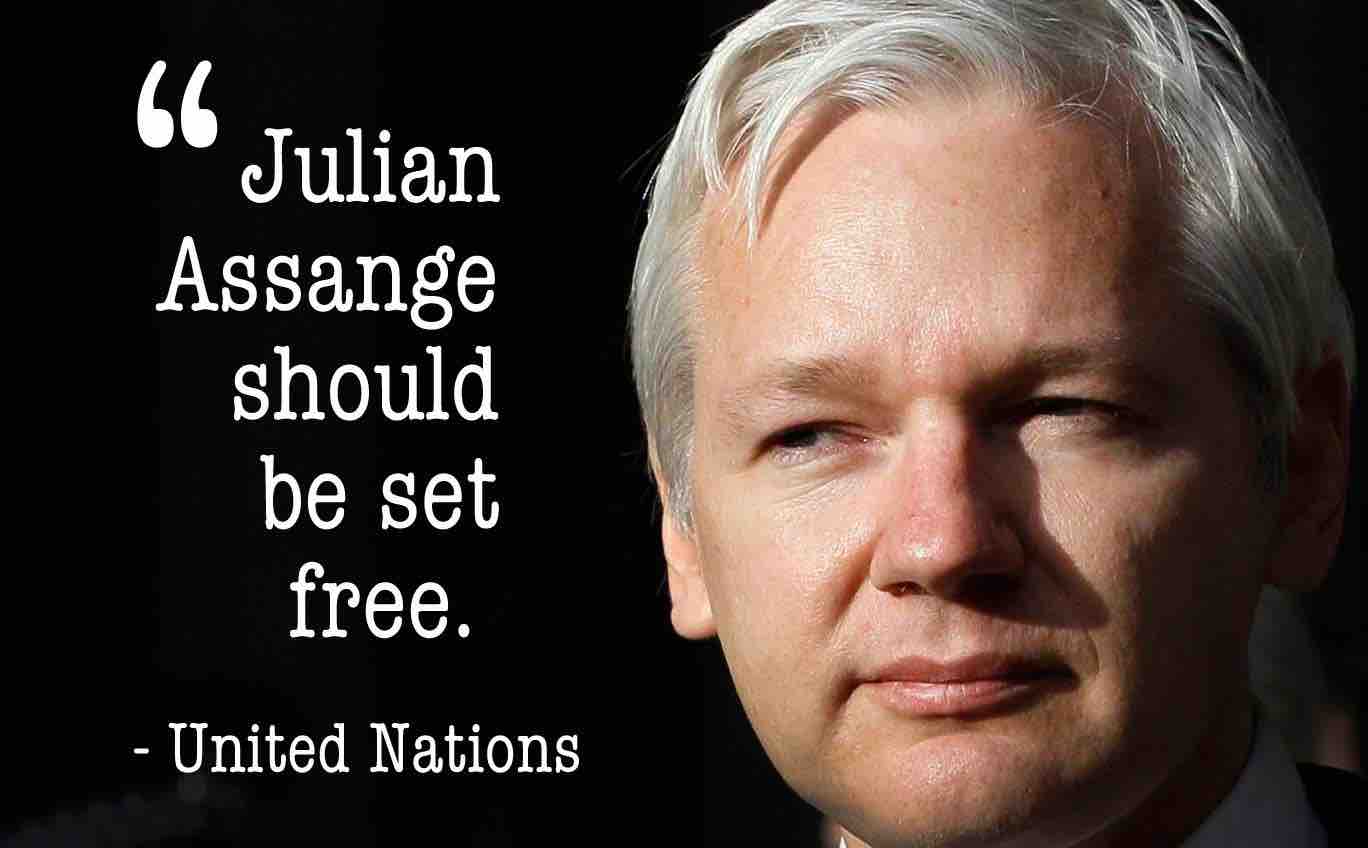 Short Bytes: The United Nations has ruled that the WikiLeaks founder Julian Assange is held arbitrarily in the embassy of Equador in London. A UN panel said that during this period, Mr. Assange has been subjectedf to various deprivations of liberty and he must be set free. However, the UK government maintains its stance that it'll be moving ahead to arrest Mr. Assange.
A
United Nations panel has ruled that WikiLeaks founder Julian Assange must be freed from "arbitrary detention" by the British and Swedish governments. These
findings were already leaked on Wednesday
but the official ruling was released just few hours ago on Friday morning.
After a complaint filed by Assange back in 2014, a UN Working Group on Arbitrary Detention (WGAD) was investigating his case. Assange was living in the embassy of Equador in London after receiving a political asylum from the South American country. The WikiLeaks founder was forced to take this step to avoid extradition to Sweden over the unlawful coercion and sexual assault charges.
Talking about the decision made by the UN panel, it considered that Mr. Assange was "subjected to different forms of deprivation of liberty: initial detention in Wandsworth prison which was followed by house arrest and his confinement at the Ecuadorian Embassy."
The panel arrived at a conclusion that there was a constant deprivation of liberty and his detention was arbitrary as he was held in isolation during the first stage of detention. Additionally, due to the lack of diligence by the Swedish authorities, his detention was stretched to a longer period of time.

So what does it mean? Is Assange a free man?
Well, the UK government maintains its stance that it'll be moving ahead to arrest Mr. Assange. The UK police said that if Assange leaves the embassy, he'll be arrested. In another similar development, Sweden said that it would reject the UN panel's decision and continue to pursue extradition.
However, Assange's lawyers are hopeful that UN's decision will put pressure on authorities. "To go against a decision would be to go against a unit of the United Nations, and their own interpretation of human rights," Per Samuelsson, a lawyer for Assange, said yesterday. "In that case, it would be for the Swedish prosecutor to cancel the decision and withdraw the European arrest warrant."
Having something to add to this development in Mr. Assange's case? Add your views in the comments below.
Also read: Snowden Leak Proves That NSA And GCHQ Spied On Israeli Drones Using Open Source Tools