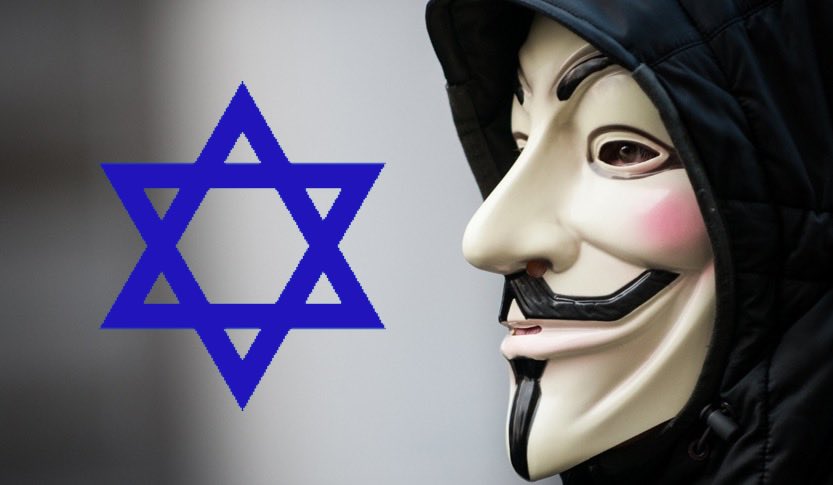 Short Bytes: Just like the previous years, Anonymous and some anti-Israel groups are expected to launch #OpIsrael cyberattack on April 7. The authorities and organizations are on high alert to avoid any high scale damage to the cyber instrastructure of the country.
I
f we take a look at the past years, a cyberattack has been launched against Israel every year on April 7 since 2013. The attack was first launched on the eve of the Holocaust Remembrance Day with a goal of erasing the country from the internet.
Now April has arrived and the cybersecurity community is looking forward to another expected cyberattack by Anonymous and anti-Israel activists.
It should be noted that past year's attack caused minimal damage. As a result, while the country is prepared for the worst scenario, the Israeli security experts are not much concerned about the threat.
Also read: What Is Anonymous And How Big It Is?
Still, in the wake of this event, the city of Jerusalem is organizing a Cyber Hackathon with 400 security enthusiasts. This event will stimulate a worst case scenario with the essential computer systems hacked, traffic lights failure, damages to airlines and power plant management systems.
"The nightmare scenario could be significant economical, political, social and reputational damage. Stock markets collapse, power goes off, nothing works. Obviously though it is possible, it is more science fiction that a real probable scenario. I expect to see almost no real damage." said Menny Barzilay, a cyber security strategist and the former CISO of the Israel Defense Forces.
While the anti-Israel hackers launch their attacks under the Anonymous umbrella, it would be wrong to call it a war between Israel and Anonymous. Different people come together with different names and take action under the Anonymous brand name.
"This is why you see both pro-Palestinian and pro-Israel groups using the Anonymous brand while fighting each other," said Barzilay.
The large organizations have prepared for the attack and they are scaling up their staff. By working with security vendors and service providers, they are making sure that all systems are up-to-date.
Stay tuned for more updates on #OpIsrael.
Also read: Anonymous Top 10 Achievements: Hacking Group Releases New Video