Everything seems to be slowing down due to the coronavirus pandemic, but fear not, here are some spy shots of the electric SUV VW ID.4 GTX spotted testing. Analysts are wondering, can it finally challenge the Tesla Model Y?
The leaked images suggest that the GTX is indeed a high-performance crossover electric SUV. As per some publications, it is the electric version of GTI. Volkswagen will use the name GTX for the higher-end models of ID.4.
You can't see the VW logo, but one can tell it is an ID.4 based on its overall design. We reported on the VW ID.4 electric SUV, launched last month.
What's New In Electric SUV VW ID.4 GTX
The images only show the rear and side profile of the VW ID.4 GTX. However, the pics still give away pretty significant changes.
The most crucial detail is the spoiler, which gives the car an aggressive and sporty look. Additionally, the VW ID.4 GTX also comes with fake exhausts. They provide the electric car with an unconventional look and also indicate the presence of a pedestrian alert system. In simple words, an artificial sound system.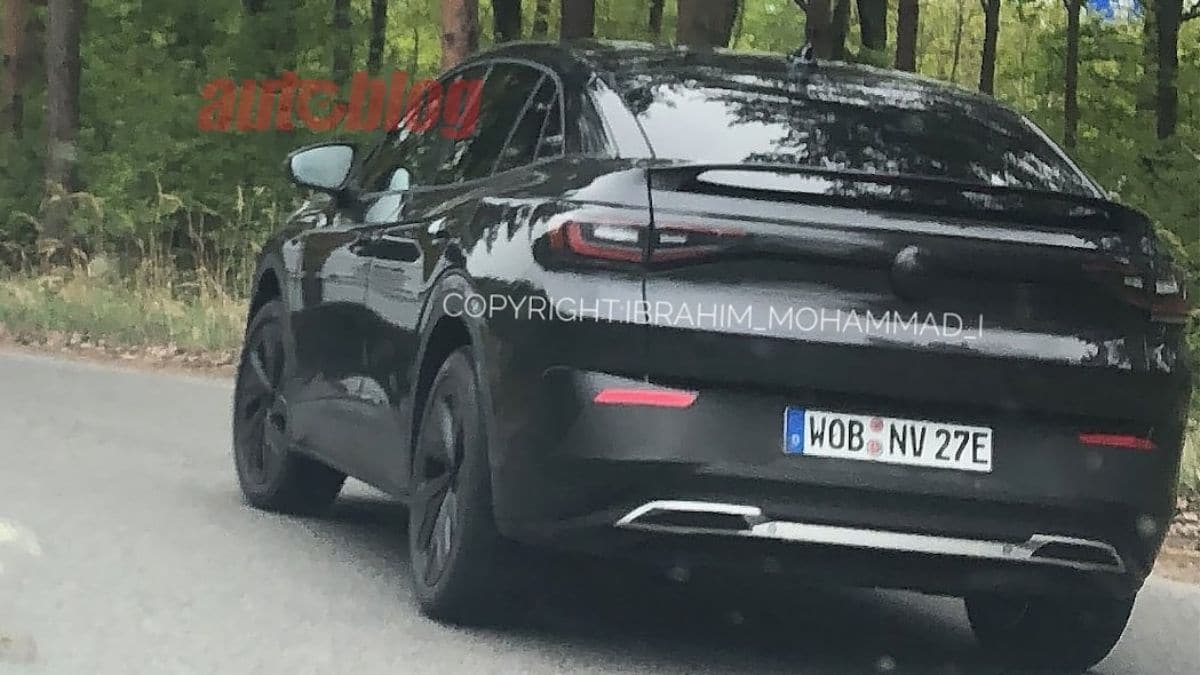 The VW ID.4 GTX will likely have an even better-performing powertrain than the stock ID.4. As speculated, this will be the German automaker's contender for the Tesla Model Y.
If we believe the reports, then, unlike the ID.4, Volkswagen GTX will be an all-wheel-drive electric SUV. The name X suggests that there will be a motor at the front axle also. The front and rear motors will have a combined output of 302 HP.
However, the ID.4 will be a rear-wheel-drive variant only with an electric motor producing 202 HP. Moreover, the standard ID.4 comes equipped with an 83 kWh battery pack capable of delivering 250 miles.
Does Tesla Model Y Accept The Challenge?
It isn't completely fair to label it as a Tesla Model Y competitor. With the help of a quick performance specs comparison, it is clear that the Model Y is far ahead of ID.4 GTX.
The total power output of the Model Y is significantly more than what GTX has to offer. For now, the only parameter where it seems equal is the size.
However, all will become certain once Volkswagen makes an official announcement.