Epic Games took a huge hit recently when Apple and Google decided to oust its popular mobile game Fortnite. The app was removed from Google Play Store, and Apple App Store after video game owners bypassed Google and Apple's in-app purchase system to implement their own.
Apple was the first to kick out Fortnite from its App Store, and we know the Cupertino giant's tight regulations over apps. It is nearly impossible to sideload apps in iPhones, and now people are taking its advantage.
eBay is flooded with iPhones with pre-installed Fortnite, and these iPhones are selling for as much as $10,000. It's almost baffling that people are ready to pay a ridiculous amount of money for iPhones with pre-installed Fortnite. This speaks volumes about the game's popularity.
According to one listing on eBay, a pre-owned, jailbreakable iPhone X with Fortnite is available for $10,000. According to a listing spotted by Wccftech, an iPad with Fortnite pre-installed is also up for sale on eBay, and the seller is asking $900.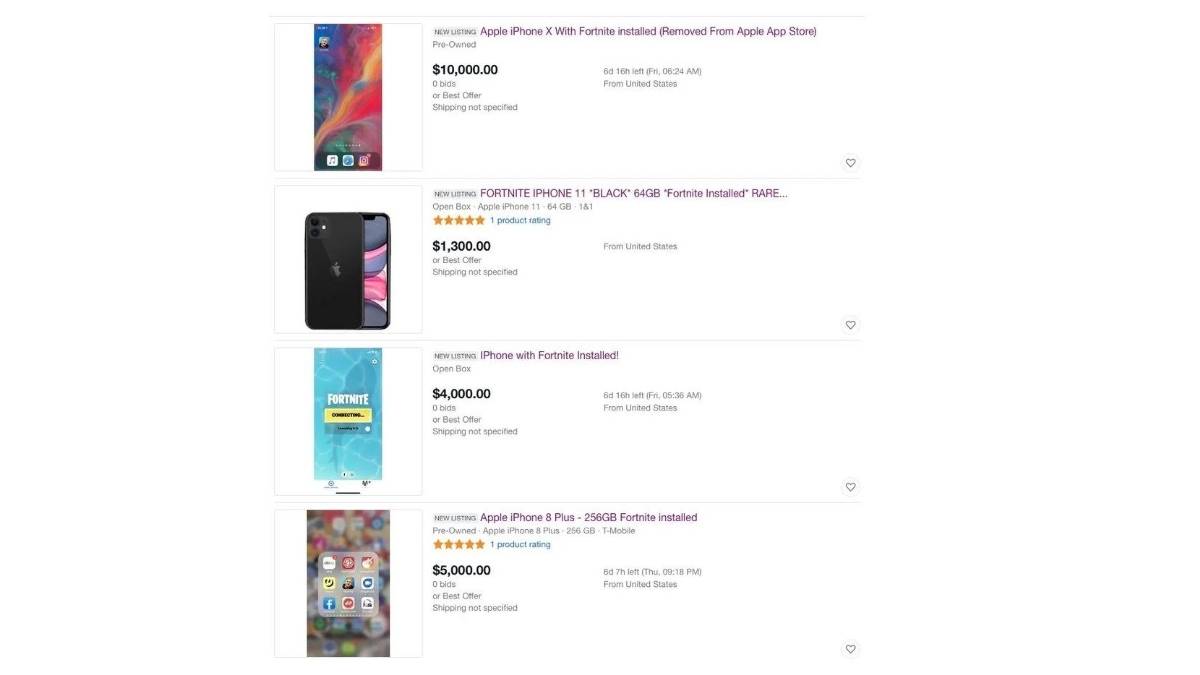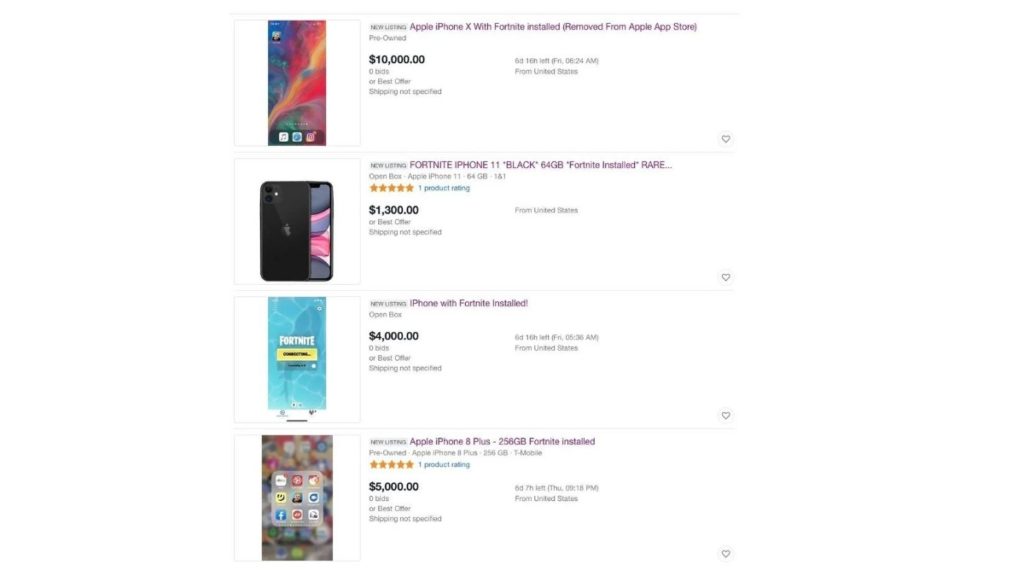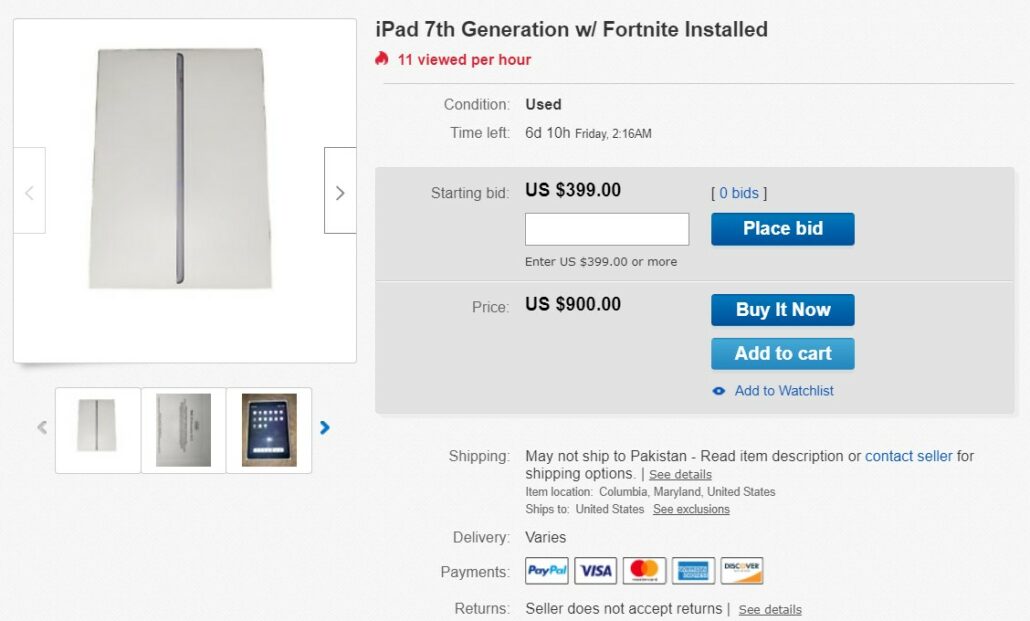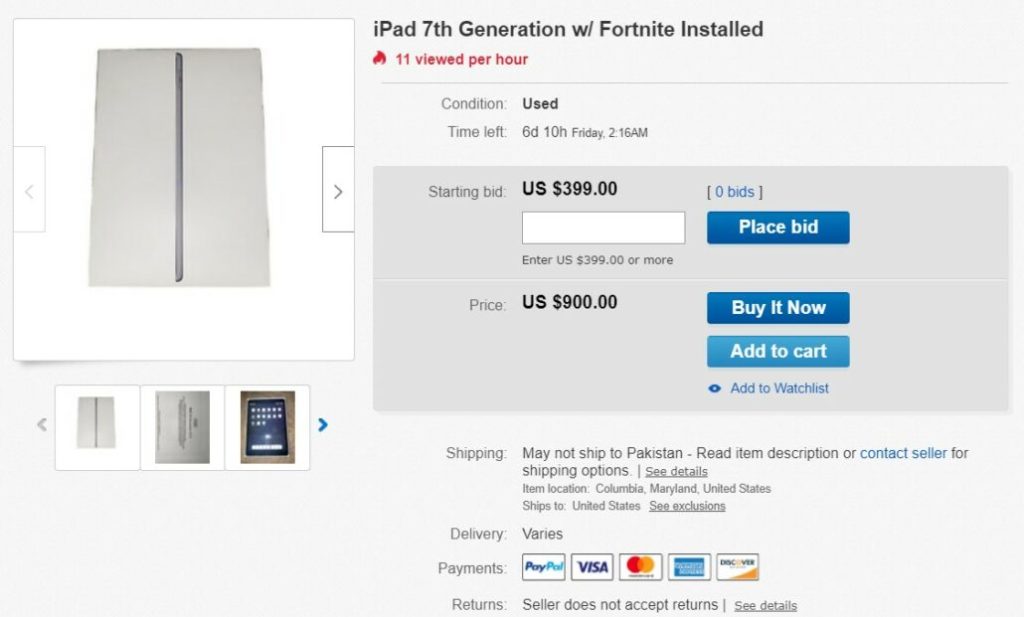 If these offers sound luring to you, we would advise you not to buy iPhones and iPads with Fortnite pre-installed as the mobile game will not receive newer updates, and you won't be able to play any new content. It's insensible to purchase a pre-owned smartphone for $10,000 and still not be able to play newer content.
It's evident that sooner or later, Fortnite will make a come back to Apple App Store and Google Play Store.