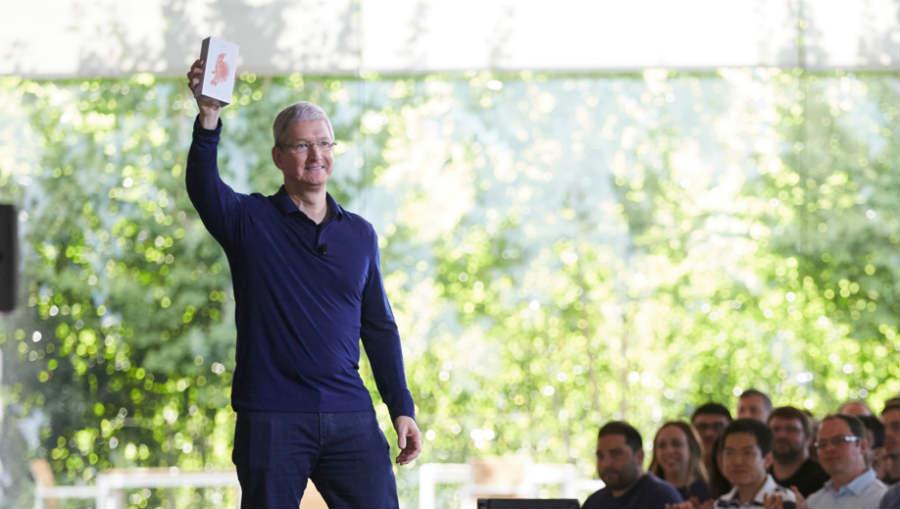 Short Bytes: Apple has finally reached the 1 billion iPhone sales milestone. CEO Tim Cook revealed this number in an employee meeting at Apple headquarters in Cupertino. The 1 billionth iPhone was sold last week.
A
pple iPhone has always been the status symbol for those who have the habit of flaunting their wealth among their social circle. The high priced smartphone often comes at a price which is more than two times the monthly salary of average individuals in some countries.
This cuddle toy of the rich people has managed to delight its maker Apple by reaching 1 billionth milestone in sales. In a earnings report by CEO Tim Cook, he announced that the one billionth iPhone sale happened last week.
iPhone has become one of the most important, world-changing and successful products in history. It's become more than a constant companion. iPhone is truly an essential part of our daily life and enables much of what we do throughout the day.
– Tim Cook said.
Last week we passed another major milestone when we sold the billionth iPhone. We never set out to make the most, but we've always set out to make the best products that make a difference. Thank you to everyone at Apple for helping change the world every day.
There's no denying the fact that iPhone has been on the smartphone throne since its release in 2007.
For Apple fans, it doesn't matter whether other companies launch more power packed devices than the iPhone. Their loyalty has enabled Apple to sell 1 billion iPhones and pay an amazing tribute to the late co-founder Steve Jobs.
If you have something to add, tell us in the comments below.
— via Apple Newsroom
Also Read: