The iPhone XS lineup will be out in a few hours. But who doesn't like to have a look at some fresh insights before the announcement?
As reported by The Inquirer, a Weibo user just posted a bunch of real-life images of iPhone X successor – iPhone XS. The alleged new iPhone looks very similar to the previous model like it holds the same notch, hardly any bezels, and the curved edges as well.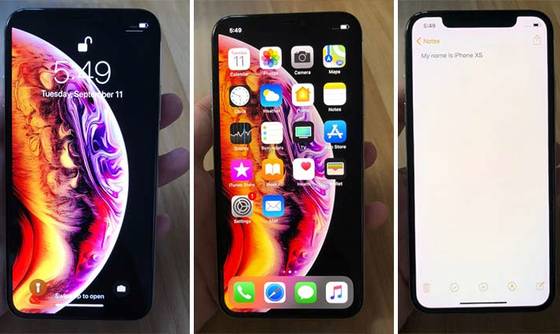 Apart from the note in one of the image's – "My name is iPhone XS," there was no way one can be sure if these images are the real deal. And, all other rumors have indicated that the new iPhone series will look a lot similar to the previous one except the screen sizes.
But there is no need to worry since the new iPhones will have loads of updates under the hood including the Apple A12 chip, battery improvements, improvements on AR (Augmented reality), and revamped Camera. Not to mention, usage of enormous 6.5-inch display in the iPhone XS Max model making it the biggest iPhone ever.
Our iPhone Rumor Roundup has everything you need to know about the new iPhones. But since today is "the big day"! You can tune in to our live blog to get the full details.
The September 12 "Gather Round" event starts at 10 AM PDT or 10.30 PM IST. You can stream the live event on Apple event page, or the Twitter handle. Click here to know more on how to watch the today's Apple event.