It's not surprising to see comparisons being made when a new flagship smartphone enters the market. The case of Samsung Galaxy S9 And S9+ is no different.
The devices are being praised for their "reimagined camera" unit which also takes Apple's Animojis to another level. But it doesn't appear to be as powerful as it seems. One of the early benchmark results published by AnandTech have called the numbers "awkward."
The publication tested a Galaxy S9 running Exynos 9810. The SoC was easily destroyed by the A11 Bionic chip that powers Apple's top-of-the-line devices currently in the market, namely, iPhone X and iPhone 8. What's more is that even the two-year-old iPhone 7 (Apple A10) managed to beat Galaxy S9 in some of the Geekbench benchmarks.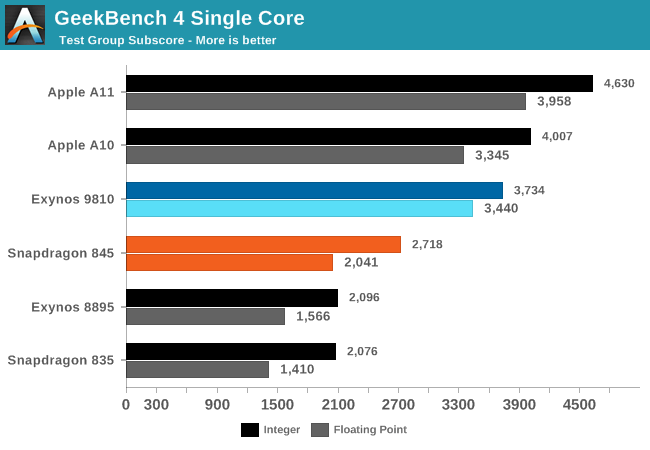 A Samsung spokesperson told AnandTech that the S9 units shipped were running a demo firmware for Mobile World Congress and the same may not have been optimized.
It's also known that the company is planning to "tune down" the performance of the Galaxy S9 Exynos variant to match with its Snapdragon 845-powered sibling. But the story seems to be on a different track. In some tests, the Exynos 9810 performed worse than Snapdragon 845 as well.
It seems Samsung ended up being too conservative. Hopefully, it's some software tuning issue and the devices shipped to the customers would be able to crunch better numbers.
You can read more about the Galaxy S9 benchmarks here.