Short Bytes: In China, a 4-month-old iPhone exploded and blew up with a loud noise. The phone broke into half while it was charging. Luckily, nobody was injured in the accident. It's not clear what caused the explosion, but the repairers have said that it was possible due to the faulty Li-ion battery.
E
arlier this year, Samsung
officially revealed
the exact reason behind the explosion of its Samsung Note 7 smartphones. The company specified some particular battery issues. Now, in another development, an iPhone has reportedly exploded in East China's Suqian city.
The 4-month-old iPhone was blown in half by the explosion. This happened when the phone owner, a woman named Yin, plugged in her iPhone 7 for charging and went for a walk, according to Daily Mail.
According to her:
"My phone ran out of battery, so I left it to charge on my bedside table. I went out for a walk and heard the explosion when I came home. Then I realized it was my phone."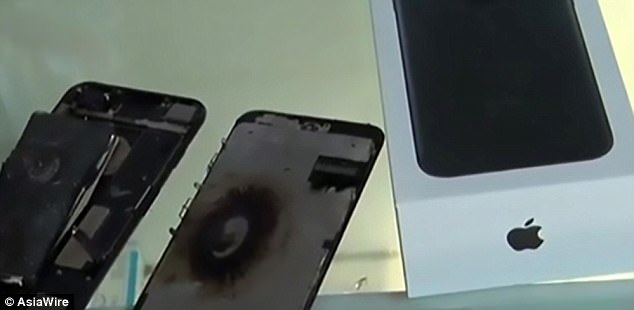 Luckily, no was injured due to the explosion.
When she returned, she heard an explosion and realized it was her phone. After waiting for some time, she unplugged it from the power supply and visited an Apple center.
As the phone was still under warranty, Apple employees took a look. According to them, apparently, it was the 1960mAh Li-ion battery at fault that caused the explosion.
At the moment, it's not known if Apple has provided a replacement iPhone 7 to the woman. After the company conducts official tests on the phone, we'll know the exact cause of the explosion.
Have something to add to this iPhone 7 explosion news? Don't forget to share your views.