We are a couple of months away from the 2019 Apple iPhones' launch for which the rumors are in abundance. The latest buzz about the upcoming iPhones is a leaked image of the smartphone's part which seems to confirm a lot.
According to images on Weibo, the iPhone part (which is stolen from the Foxconn factory) suggests that the 2019 iPhone (allegedly called the iPhone 11) will come with a square-shaped rear camera module, confirming the previous rumors and the nightmare we all wished we never saw.
The image shows a smartphone part which has the same camera cutout as past leaks and a big circle in the middle, hinting at support for wireless charging, which comes as no surprise.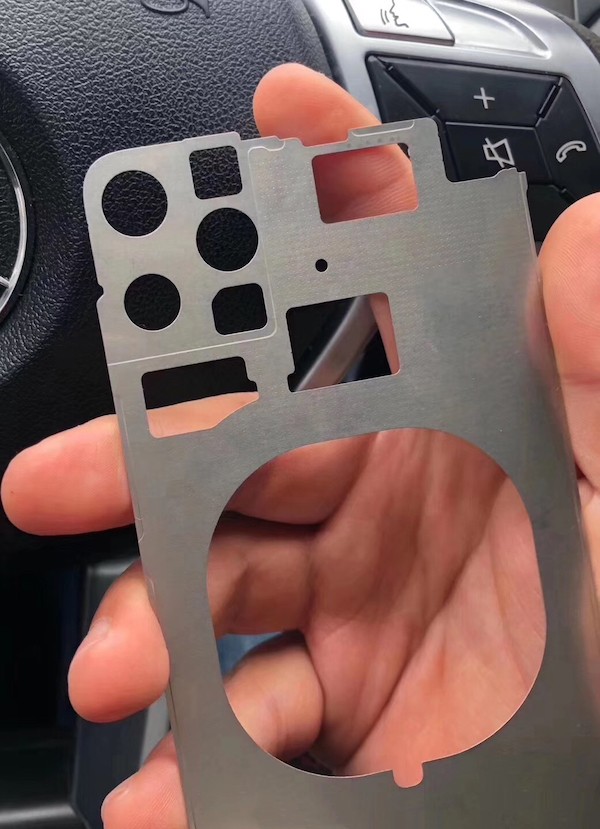 While the camera setup (containing three cameras and an LED flash in a random arrangement) could mean improved iPhone cameras in 2019, the fugly-looking camera bump is what makes me tense.
While other details regarding the 2019 iPhone iteration remain unknown, the smartphone is expected to be three in number, much like its predecessors. The front of the smartphones will be similar to the iPhone XS, XS Max, and the XR.
Additionally, there could be support for reverse wireless charging —, also seen in the Huawei Mate 20 Pro and the recent Samsung Galaxy S10 series.
Although we know rumors often don't turn out to be true and we lack concrete details, Apple definitely doesn't fall in the arena.
As seen from past experiences, Apple rumors are meant to become a reality, and the continuous leak of the weird camera bump is an inkling for the same.
Nevertheless, we still need to wait until the official launch event to finally know of what Apple has in store for us, and I personally hope this rumor just gets lost with time, and we get to see a good-looking iPhone 11.
So, keep on visiting Fossbytes for more details. Also, do let us know what your thoughts are on the new design in the comments section below!