If you own an iPhone or iPad, you must have faced issues in transferring photos, documents, and videos especially to a Windows device. If your answer is affirmative, we recommend using IOTransfer 4, a software that'll help you in managing your iPhone/iPad in a better manner. Interestingly, IOTransfer 4 also doubles up as a video downloader and converter to help you in downloading videos on your iOS device.
IOTransfer 4: iPhone/iPad Manager & Video Converter
IOTransfer 4 is a software by IOTransfer Studio, a company with more than 10 years of experience in offering solutions for file transfer issues and data backup. IOTransfer 4 offers one-click solution to easily transfer photos, music, videos, and contacts from your iOS device to your PC. With this software, you can also import, export, and delete more content, such as iBooks, Podcasts, Voice Memos, Apps in the MANAGE tab.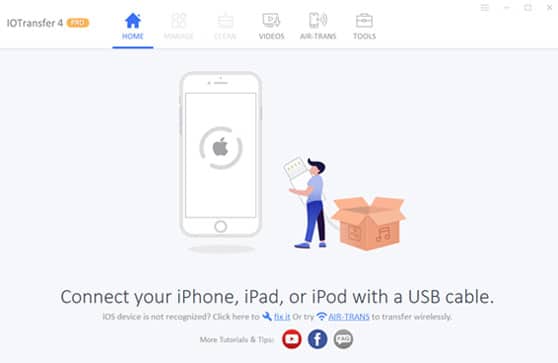 With all its features and convenience it offers in managing your iOS device, IOTransfer 4 can be regarded as one of the best iTunes alternatives.
Moreover, the optimized video feature of the software supports downloading various videos from video websites to your iOS device and PC so that you can watch them offline.
Here are some of the worth-mentioning features of IOTransfer 4.
Features of IOTransfer 4
1. One-click transfer of photos, music, and videos
IOTransfer 4 allows you to easily transfer photos, music, videos, and documents between iPhone/iPad and PC with just one click. You can export photos, share music with your friends and family, drag and drop videos from iPhone/iPad to PC, and more. The intuitive interface of the software is a big boon for those who are not technically inept.
2. Free online video downloader
IOTransfer is not only a software to manage your iPhone/iPad efficiently, but it also works as an online video downloader. The video download feature of IOTransfer software allows you to download videos from popular video streaming platforms like YouTube. You can save these videos on your local storage for watching them even without working internet connection.
With IOTransfer 4, you can also download live videos from Instagram, Facebook, and other platforms.
3. AirTrans – Wireless Transfer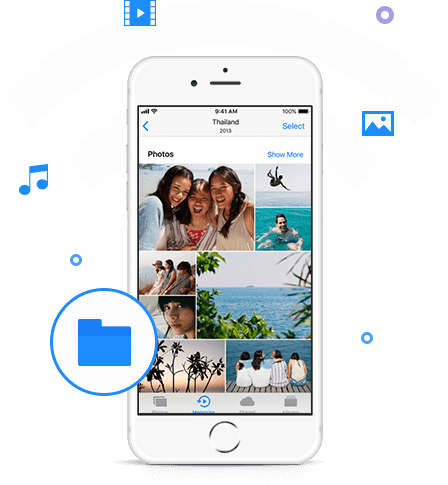 IOTransfer 4 also comes with AirTrans wireless transfer feature that makes it easy to transfer data wirelessly. You can transfer music, photos, videos and etc. between iPhone, iPad, and computer via WiFi using this feature.
4. Deep phone cleaner
Do you think your iPhone is lagging? With IOTransfer 4's deep phone cleaner, you can quickly scan your iOS device and remove accumulated useless files from it to free up more space and boost speed.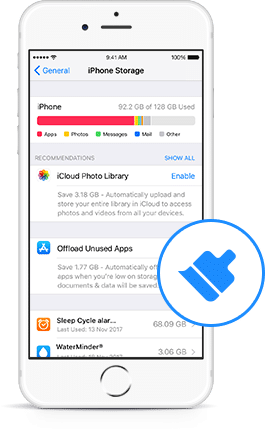 IOTransfer 4 Pricing
IOTransfer 4 offers a 7-day trial but it has limited functionalities, the PRO version of the software, on the other hand, offers all the premium features at a price of just $26.99 for one year for 3 PCs.
The lifetime free IOTransfer 4 is also available at $9.99 for one PC. If you are an enterprise, you can benefit from the $29.99 plan which offers IOTransfer 4 Pro for a lifetime for 3 PCs.
Given the feature this software offers, it is conveniently priced.
Conclusion
IOTransfer 4 is one of the best iPhone/iPad managers that includes highly useful features like one-click transfer of music, videos, and documents. You can also extract audio from videos using IOTransfer 4. Further, the software comes with advanced video features that you can use to download and convert videos on your iOS device.