Short Bytes: The latest iOS iteration is slated to arrive on September 16. iOS 9 will bring new features and you need to prepare your iOS device for upgrade. Here's everything you need to know.
T
he new operating system for iPhone and iPad is just about to arrive. iOS 9 is slated to be released on September 16 and bring a variety of changes to the way you use your devices. Many of you would be wondering – how to install iOS 9 on my iPhone and iPad? Before jumping over to that discussion, we'll like to tell you about how to prepare your iOS device for a smooth iOS 9 upgrade.
iOS 9 is bring lots of new features to the iPhones and iPads. Here's everything at a single page that you need to check out before performing the upgrade.
How to Prepare Your iPhone for iO9 Upgrade?
Take a look at these points before downloading and installing updates:
Are you compatible for the upgrade?
Before trying to grab the upgrade, this is the first thing you need to check. Most of the current iOS devices are getting the upgrade, but it would good to confirm. All the iPads except the first one will be getting iOS 9.
Along the similar lines, iPhones after 4S will get the upgrade. See the complete list below: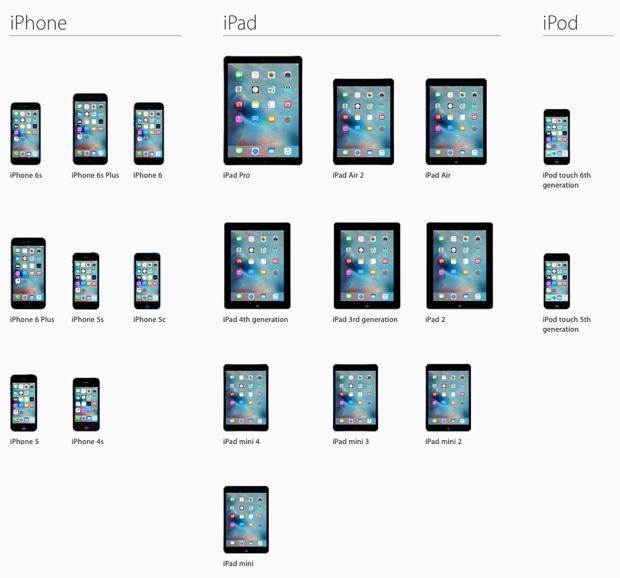 Now get rid of the useless apps
After checking the compatibility, it's time to clean your iOS device. As a result of the continuous use, it's possible that your phone has collected tons of junk.
For performing the upgrade, you phone needs some storage and it makes sense to delete useless stuff. However, this year Apple has shrunk the size of updates to half- so you'll be needing lesser space. Still, it's good to delete the apps you don't use and other useless data. Just go to the Settings and tap on Usage and then Storage. Check the apps eating tons of memory and delete them if they are useless.
Also Read: World's Biggest iOS Malware Hack, 225k Apple Account Passwords Stolen
Time to update your apps
To make your current iOS apps compatible with the latest iOS 9, update them. By doing this, you can make the most out of the new apps from the moment iOS 9 is available on your device.
Just head to the App Store, tap on Update and start updating the apps to prepare your iPhone for iOS 9 upgrade.
Now backup your data
This is one of the most important steps but Apple has eased the process using iCloud. This will be useful in case the upgrade doesn't go smoothly. You can either sync your iPhone data on iCloud- or you can connect your iOS device to you Mac and backup using iTunes.
For iCloud option, just go to iCloud setting and see if your backup is up to date and prepare your iPhone for iOS 9 upgrade.
It's time to perform the upgrade
Once released, getting the iOS 9 upgrade is easy as Apple releases the updates over the air. Just head to the General option in Settings, tap on Software Update and check if iOS 9 update is available for you.
If it shows available, download and install the update using the desired options. Things would be completed in some time depending upon your internet speed. Just make sure that your phone is plugged in and charging along with a good internet connection, of course.
Did you find this article helpful? Tell us in comments below.