Apple has announced the iPhone 13 lineup, and with it, iOS 15 is going mainstream. Packed with new features and privacy options, iOS 15 gives a facelift to several Apple apps. Let's talk about which iPhones are compatible with the iOS 15 update and what all features it brings.
iOS 15 Compatible Devices
Here's a list of iOS 15 compatible iPhones and iPods. If your phone is on the list, it should receive an update to iOS 15.
iPhone 13
iPhone 13 Mini
iPhone 13 Pro
iPhone 13 Pro Max
iPhone 12
iPhone 12 Mini
iPhone 12 Pro
iPhone 12 Pro Max
iPhone 11
iPhone 11 Pro
iPhone 11 Pro Max
iPhone Xs
iPhone Xs Max
iPhone XR
iPhone X
iPhone 8
iPhone 8 Plus
iPhone 7
iPhone 7 Plus
iPhone 6s
iPhone 6s Plus
iPhone SE (first generation)
iPhone SE (second generation)
iPod Touch (7th generation)
Some helpful iOS 15 Features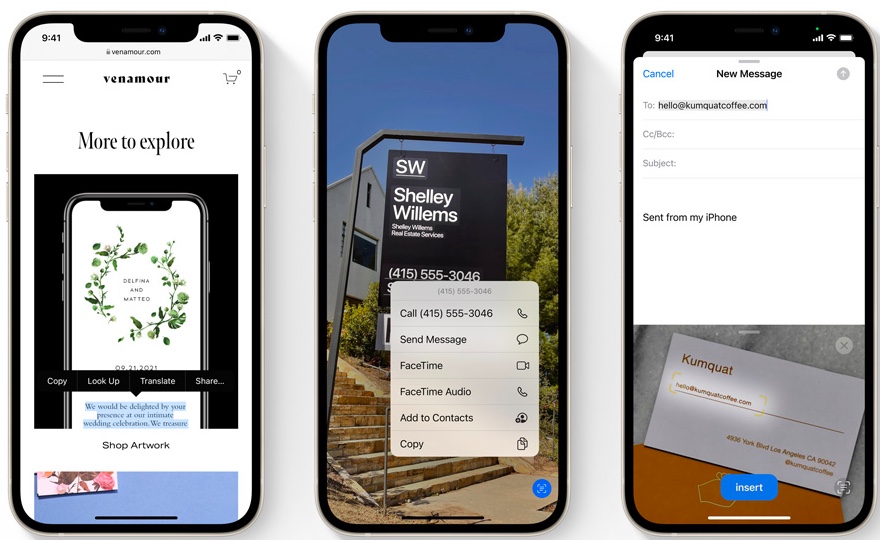 iOS 15 features are designed keeping the pandemic in mind. The update focuses on screen sharing, a better video conferencing experience, and privacy enhancements. Starting with FaceTime, Apple has added SharePlay so you can stream audio and video content while on FaceTime call.
FaceTime now has a new grid view, portrait mode video, and 3 mic modes to balance what sounds make it to the call. Coming to the Message app, it has some new features making it more intuitive. For instance, if someone shares a web link with you, the shared link will appear in the Safari browser so you can open it directly.
The same goes for Apple Music, Apple Podcasts, and Apple TV apps. Notifications within the Apple ecosystem become more intuitive. There are also new Memojis to choose from. You now have more clothing and hairstyling options on the Memojis.
I've used iOS 15 Beta and Focus mode really helps in reducing distractions. You can choose different Focus modes based on what you're doing and get notified accordingly. Consider this a more intelligent form of DND but it knows when to notify you.
Notification Summary is another useful tool that lets you steer clear of distractions. You can stack several apps together and be notified at a regular interval. For instance, you can set Instagram, Facebook, and Clubhouse notifications to be delivered to you every hour. So you won't be pinged with different notifications but be greeted with a neat stack on an hourly basis.
Safari has received a new look with a bottom tab bar and tab groups. The bottom tab bar makes switching between the tabs easier. Tab groups let you save browsing sessions and sync across devices. iOS 15 comes with Private Relay, and Mail Privacy Protection. Its Private Reay feature works through Safari, offering protection against tracking across the web.
Other apps like Wallet and Photos have also received updates. You also get the Live Text feature, interactive memories in the Photos app, and the ability to unlock your home or garage using Apple Wallet.
How To Manually Update To iOS 15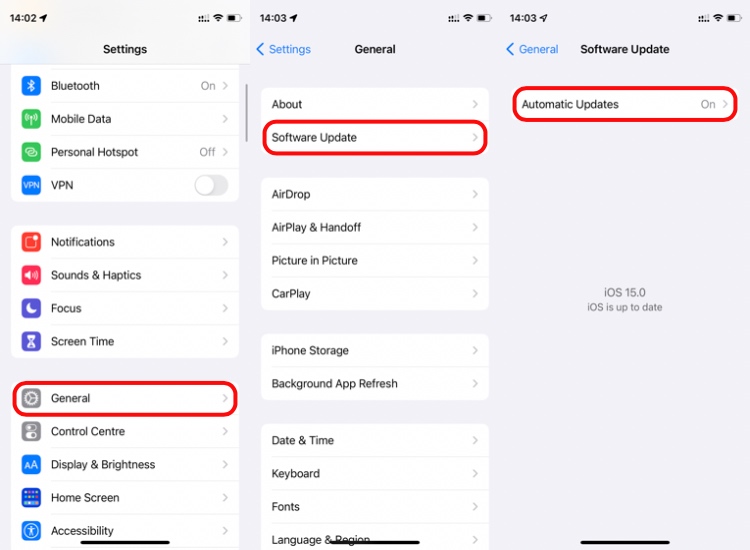 Your iPhone should automatically get the update to iOS 15, but you can also manually check for it. To manually update to iOS 15 go to Settings > General > Software Updates and turn on Automatic Updates.
iOS 15 is also an aesthetic update from iOS 14. The changes in Safari, Notes app, and Photos are prominently visible. You'll also be able to use features like Hide My Email and Private Relay when you update to iOS 15.