The upcoming iOS 14 could bring a call recording feature to iPhones. The feature will offer an option to record FaceTime calls and phone calls just by switching a button.
As per a report shared by IT Home, a leaked screenshot shows how recording feature can be switched on with the help of a button.
It could record all the outgoing and incoming phone calls and FaceTime calls. However, the feature will come with a legal note that says it is the users' responsibility to use the feature wisely and legally.
As of now, the majority of states in the US notify both the participants regarding the recording of a call. A similar rule is applicable in most of the countries where it is mandatory to seek permission from the other participant for recording a call.
It cannot be said that the screenshots shared by IT Home are completely genuine. The biggest reason is that the spelling of FaceTime in the screenshots is incorrect. As per the speculations, the screenshot is a morphed version of the iOS 14 image from December 2019.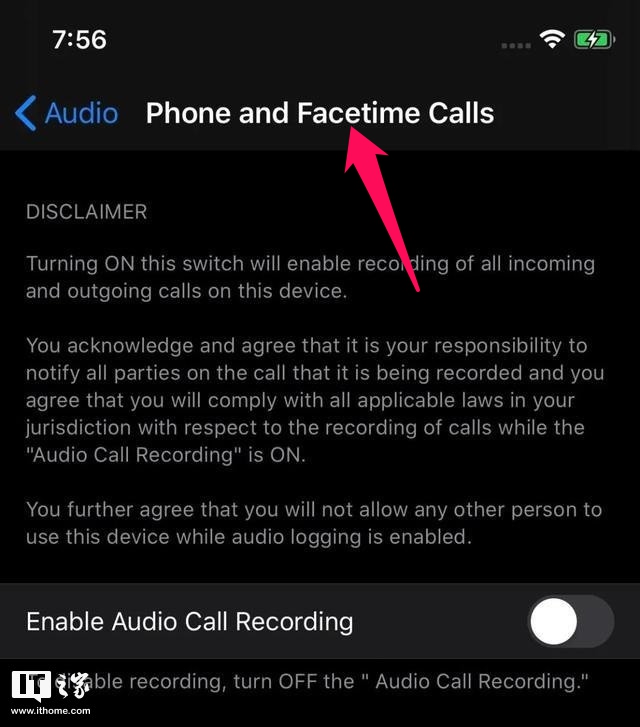 The spelling mistake raises doubts regarding the authenticity of the screenshot but the minor mistake can be accepted since it is an earlier version of the iOS 14.
The feature will be confirmed only when Apple announces iOS 14. However, users don't even have to wait for the call recording feature. There are already a number of call recording apps available on the Apple App Store.
Those who are waiting to know the exact specifications of the iOS 14 have to wait till June 22, 2020. Apple is going to reveal the new iPhone operating system along with other new software at the Worldwide Developers Conference.