Apple has unveiled the new iOS 12 which focuses on speed and performance rather than bringing fancy features to your iPhone and iPad. However, there some useful additions to different apps and capabilities of iPhone and iPad as well. So, let's tell you about all the new iOS 12 features —
What's New in iOS 12?
1. Improved Performance
iOS 12 is faster and more efficient than its predecessor. It is claimed by Apple that with iOS 12, apps will be launched 40% faster, 'swipe to camera' feature will be 70% faster and keyboard will be displayed 50% faster. We'll have to wait and see how much performance boost Apple delivers in real-life when iOS 12 stable version arrives.
2. Group FaceTime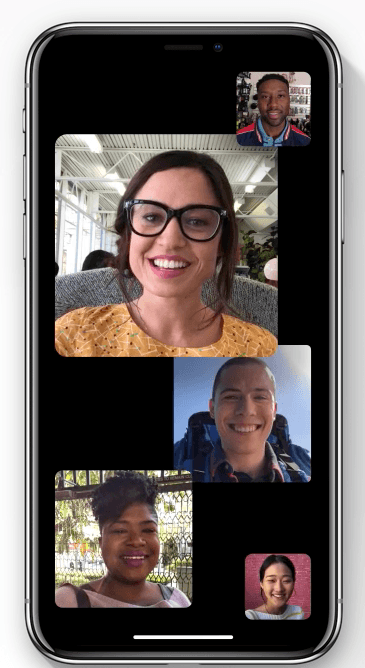 Noticeable improvements have been introduced in FaceTime after a long time, thanks to new iOS 12 features. Group Facetime facility has been added in the recent changes to the app. A group of maximum 32 participants can take part in a group call. Each participant will be a dedicated 'tile' on the screen, and the tile of the speaker will get enlarged. You also have the option of double tapping any tile to bring the person to the front. The new iOS 12 feature of Group FaceTime is supported on audio as well as video chats.
3. Create Your Own Animoji – Memoji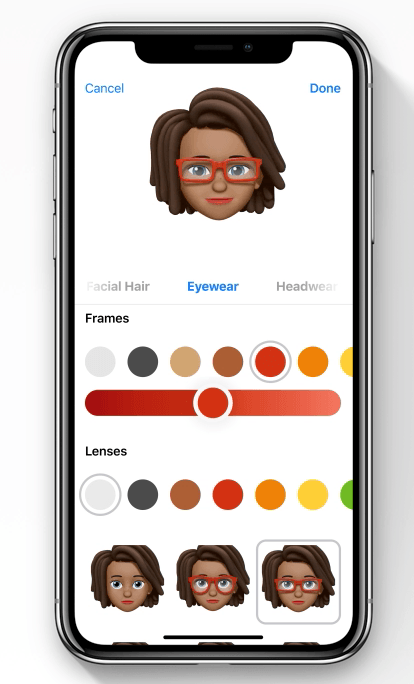 Everybody was counting on an announcement on Animojis, especially Apple X owners, and Apple did not disappoint. You can make your own animoji that suits your personality. Introduced by the name of Memoji, this new kind of animoji can be customized down to the shades of your glasses. With the new 'Tongue detection' feature of iOS 12, your animoji can stick out his/her tongue when you do. Four new animoji characters have been introduced in the form of T-Rex, Ghost, Koala, and Tiger.
4. Measure App
Apps based on Augmented Reality were deemed as one of the most important features of iOS 12. The new 'Measurement' app in iOS 12 will allow you to measure length and breadth of flat rectangular surfaces. Other AR-based apps were also showed off by Lego and others.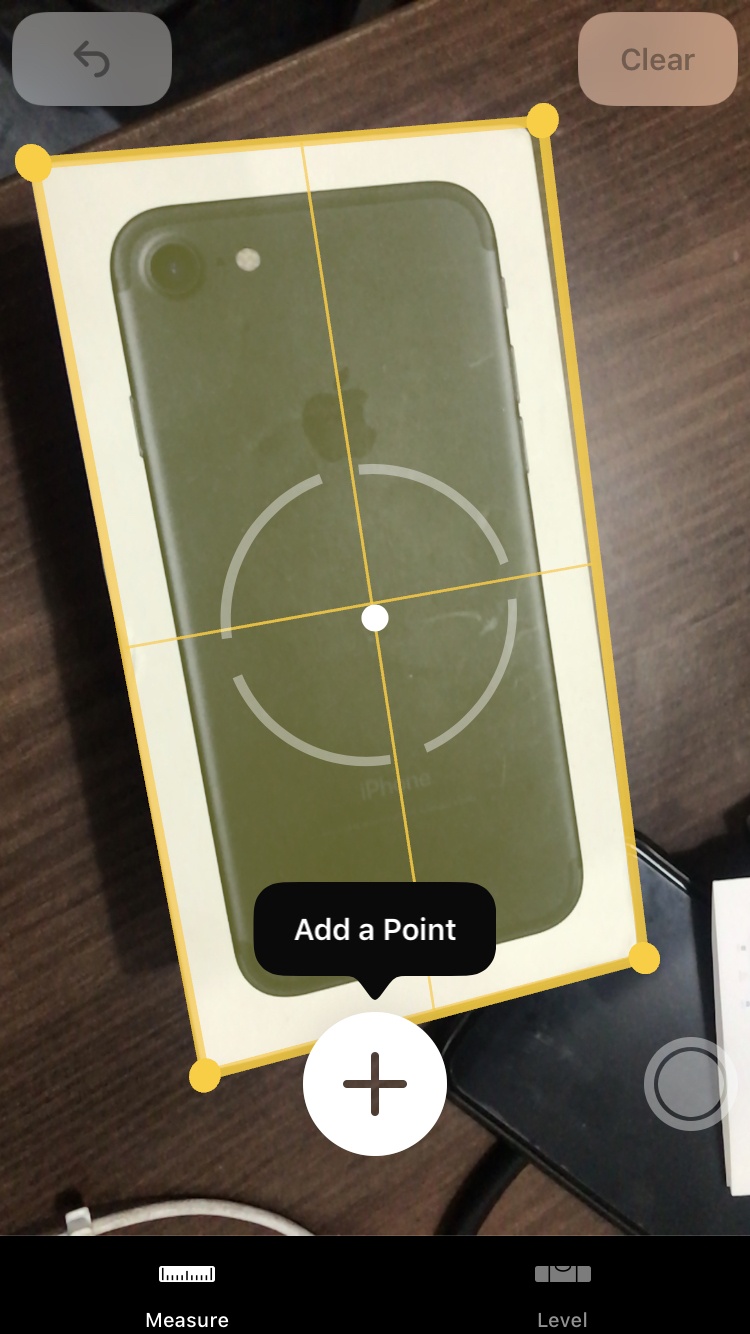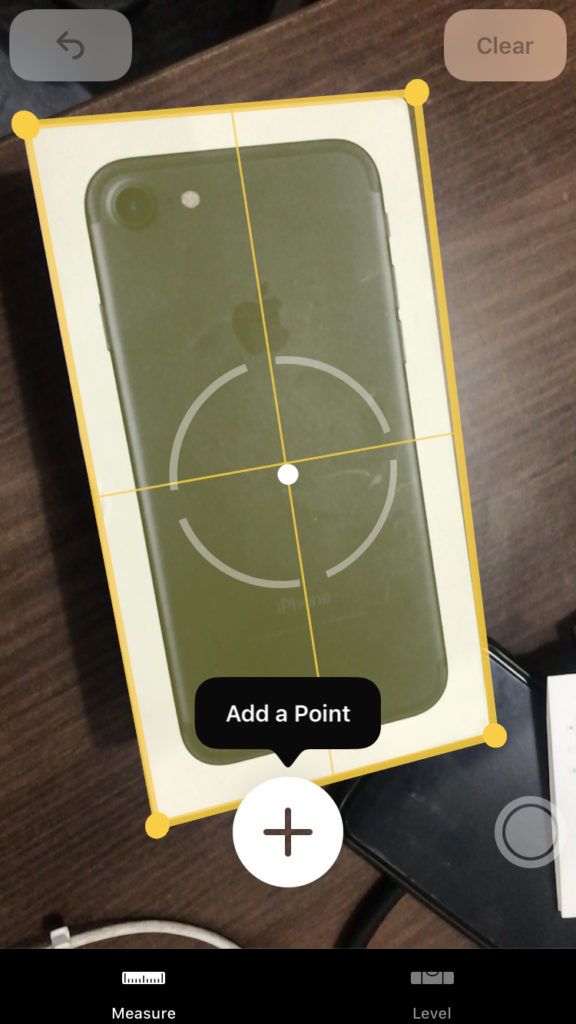 5. New AR File Format
Apple has introduced USDZ file format using which developers will be able to develop content in Adobe Creative Cloud. ARKit 2 recognizes the orientation to real-time devices from your device, which can be used to trigger AR experiences.
6. Improved Photos App
A 'For You' section has been added to the Photos app which will have the best photos of your photo library and your memories. Suggestions will be shown to apply effects to your best photos to make them better. Now, in iOS 12, you can search photos by typing places, events, and activities captured in images.
Learn more about the new features of the Photos app by clicking on this link.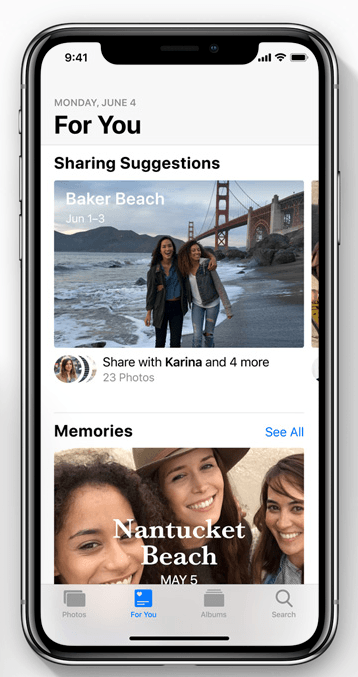 7. Portrait Segmentation API
Portrait Segmentation API is a new API in iOS 12 which will allow developers to separate layers in photos to distinguish the foreground from the background.
8. Siri Suggestions
Siri has been revamped to compete with Google Home and Amazon Alexa. Now, Siri can learn your habits from your routines and provide suggestions accordingly. With this new iOS 12 feature, you can create your own shortcuts to invoke specific actions from an app. A new Sirikit API will allow developers to make apps compatible with new Siri Suggestions feature.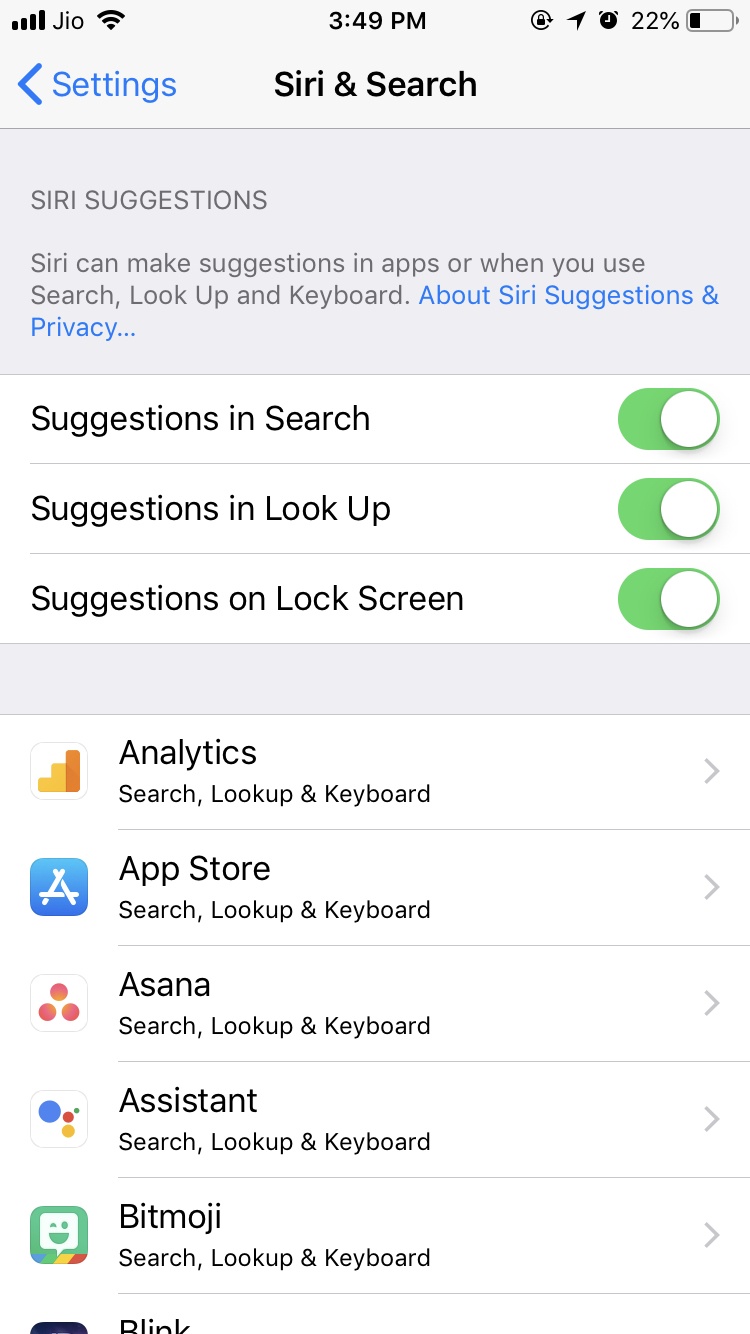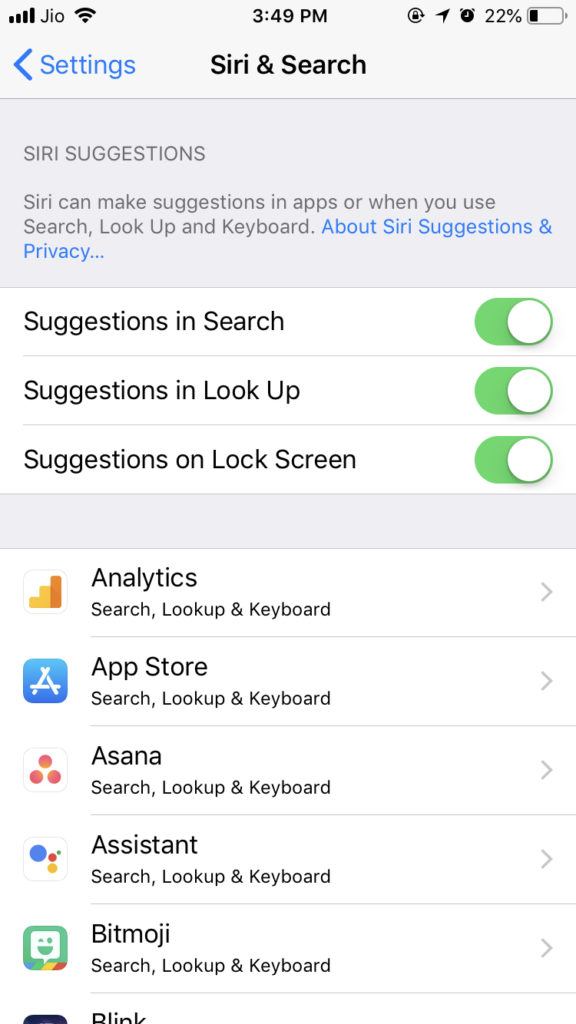 9. Screen Time
Apple has addressed the longtime issue of the lack of a dedicated mechanism to track the time you spend glued to your mobile screens. The new 'Screen Time' feature will allow you to monitor and put a limit on the time you are spending on each application. A detailed report in the form of weekly activity summary will give you the access to the time you are spending or rather wasting on your phone. This will also allow parents to keep a check on the websites and apps used by kids. With 'Downtime' option, you can set time away from the screen. You can choose the apps for which you want to set Downtime.
Read more information about screentime feature in iOS 12 by visiting this link.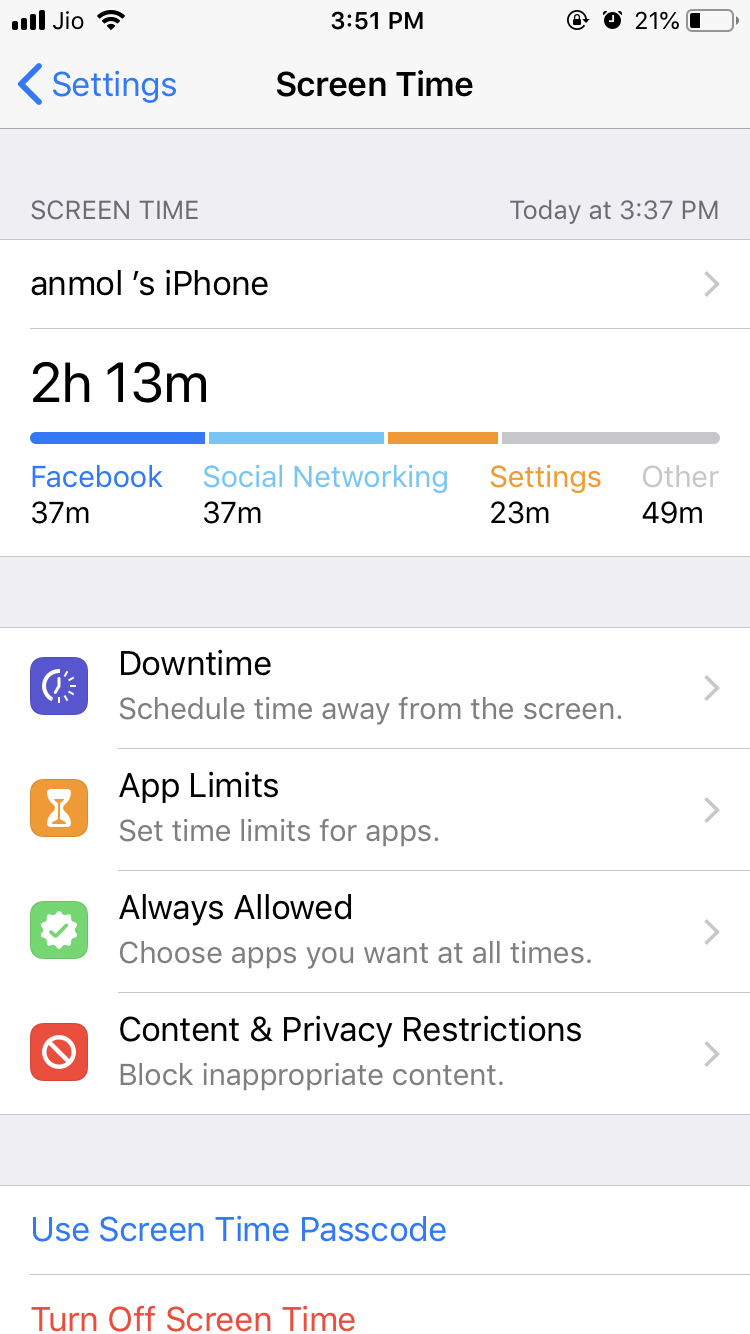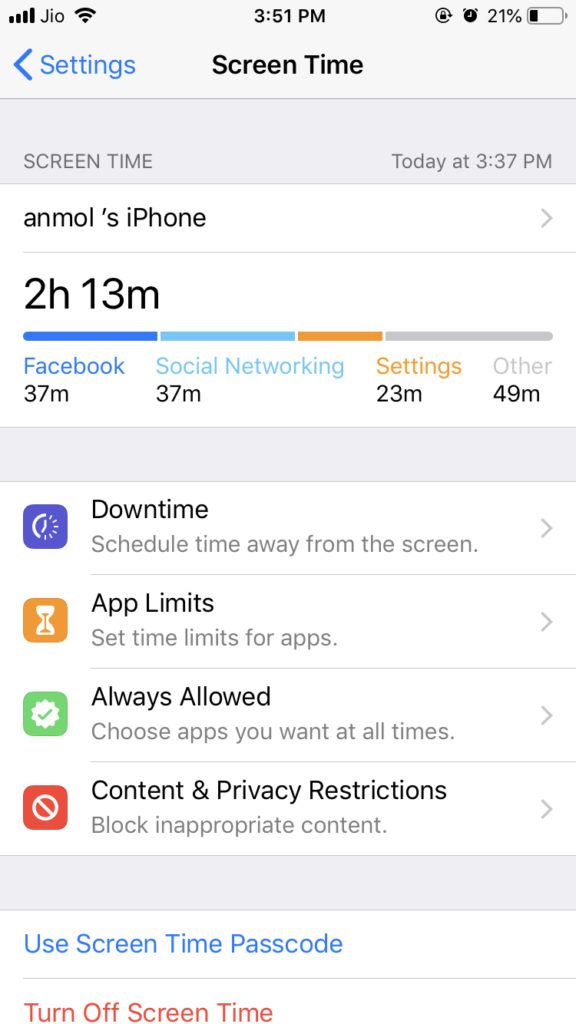 10. Grouped Notifications
Apple has finally launched one of the most demanded iOS 12 features – 'Grouped Notifications'. Talking of notifications, Apple said, "We'd like to give you more control over them." A new 'instant tuning' feature will allow you to change the setting of any notification without unlocking your device. With a simple swipe, an entire group of notifications can be wiped off the screen.
Learn more about the Groped Notifications feature in iOS 12 by clicking on this link.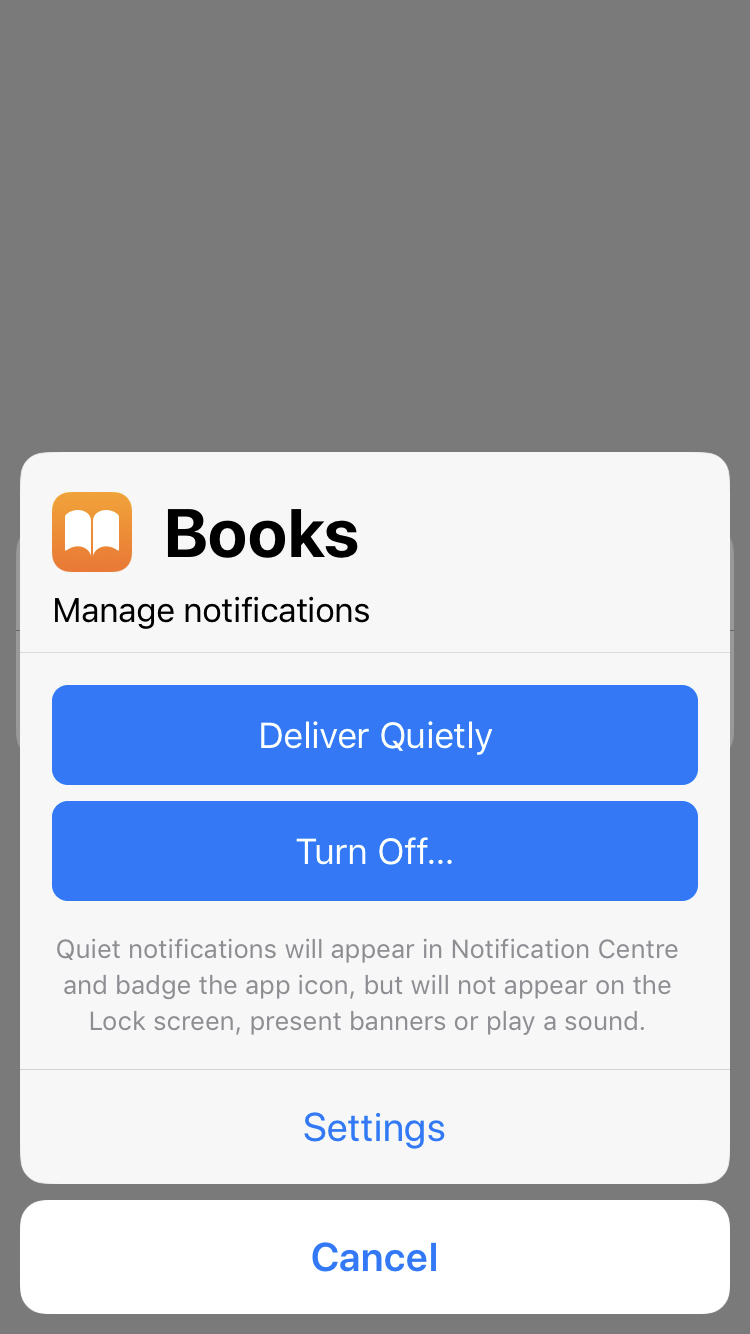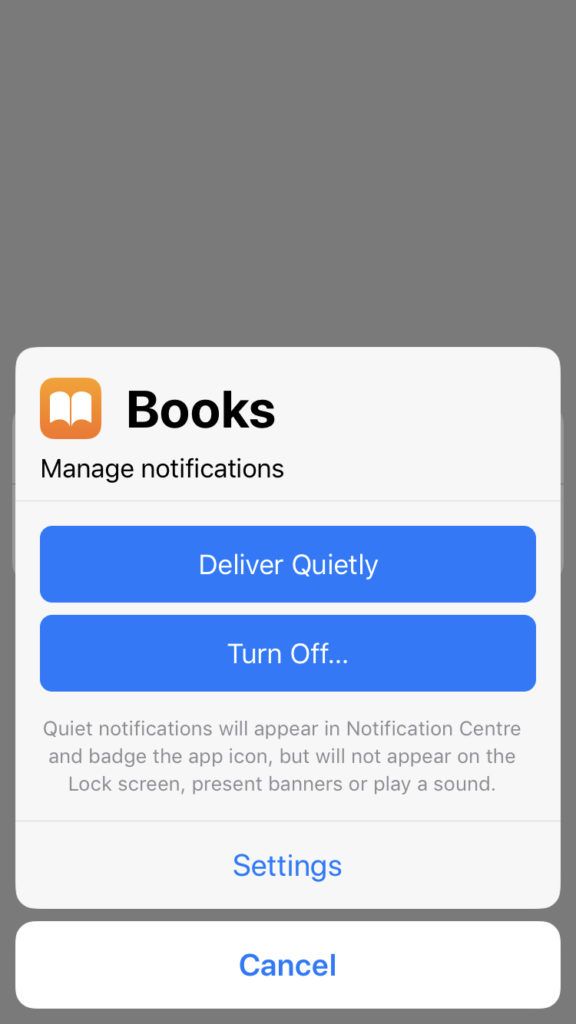 11. Do Not Disturb During Bedtime
The new 'Do Not Disturb' will function like it is supposed to, finally. 'Do Not Disturb During Bedtime' will hide notifications from you until you wake up. You can set a timer to turn off 'Do Not Disturb' or you can also apply location-based timer which will turn off the feature when you leave a particular location.
Read more about Do No Disturb At Bedtime here.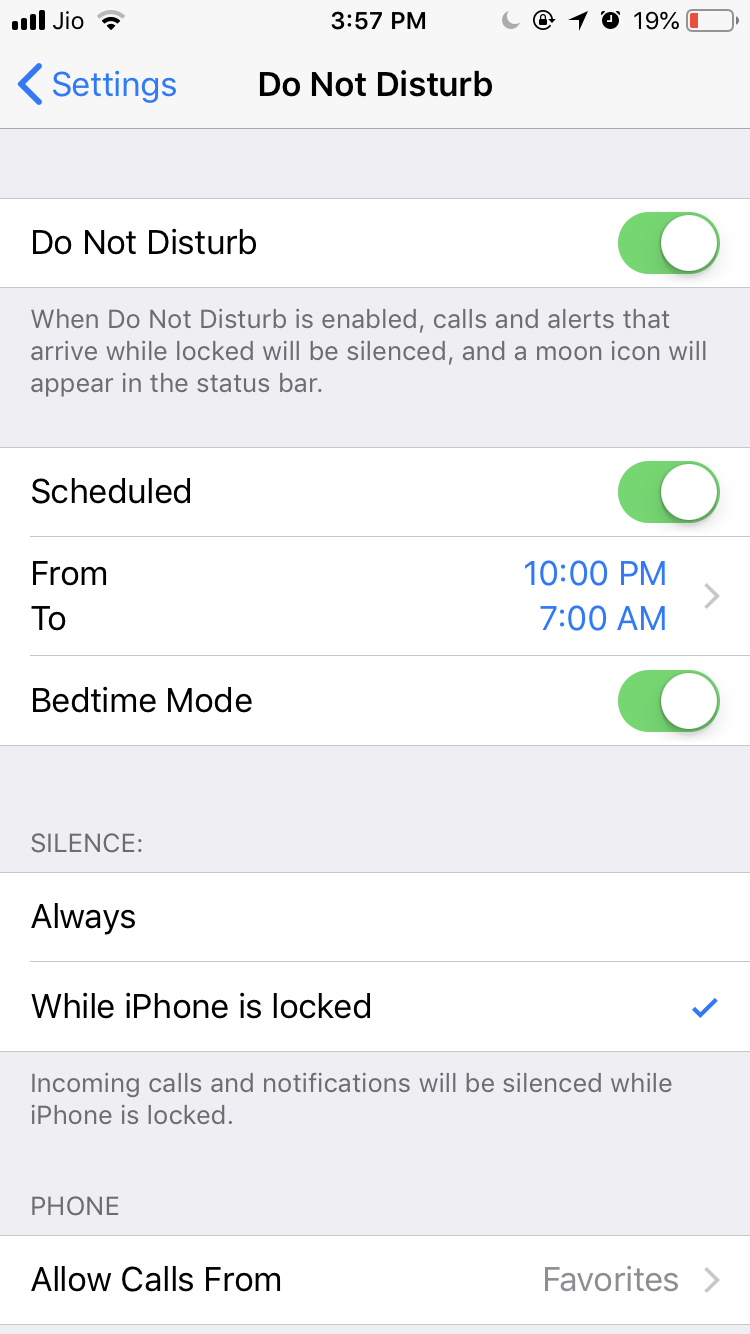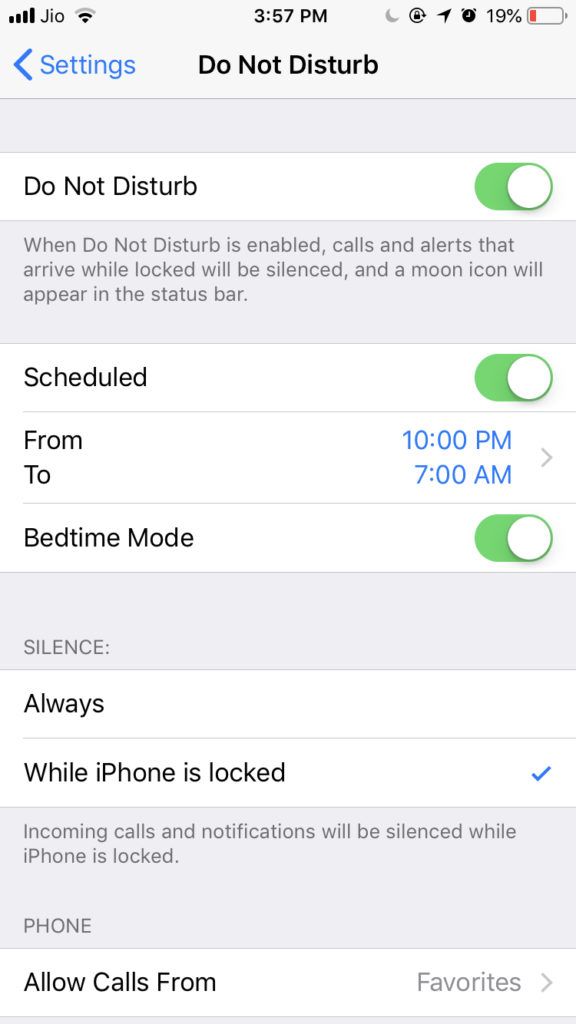 12. Enhanced Tracking Prevention in Safari
Apple has focused on handing over the privacy and security to users themselves. Enhanced Privacy prevention system, announced in WWDC 2018 for iOS 12, will prevent share buttons and comment widgets from tracking your location and device. Newly added security features in Safari also prevent advertisers from collecting your device's unique settings also known as 'Fingerprinting.'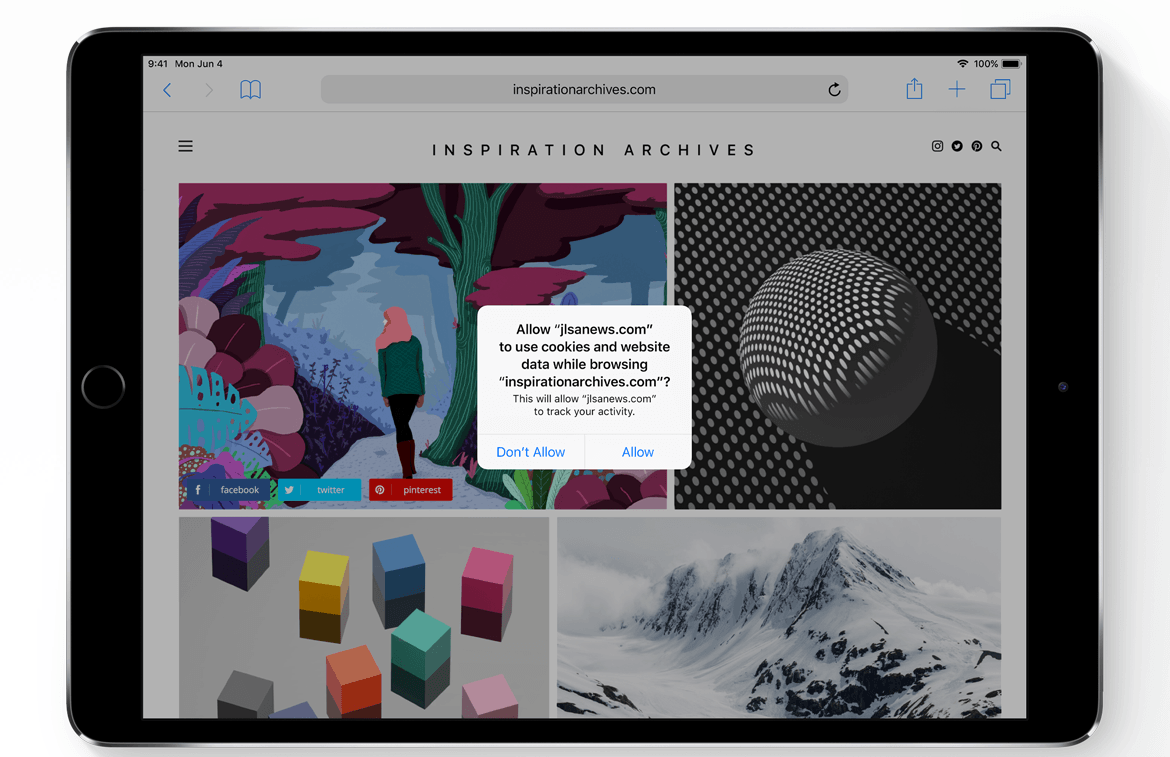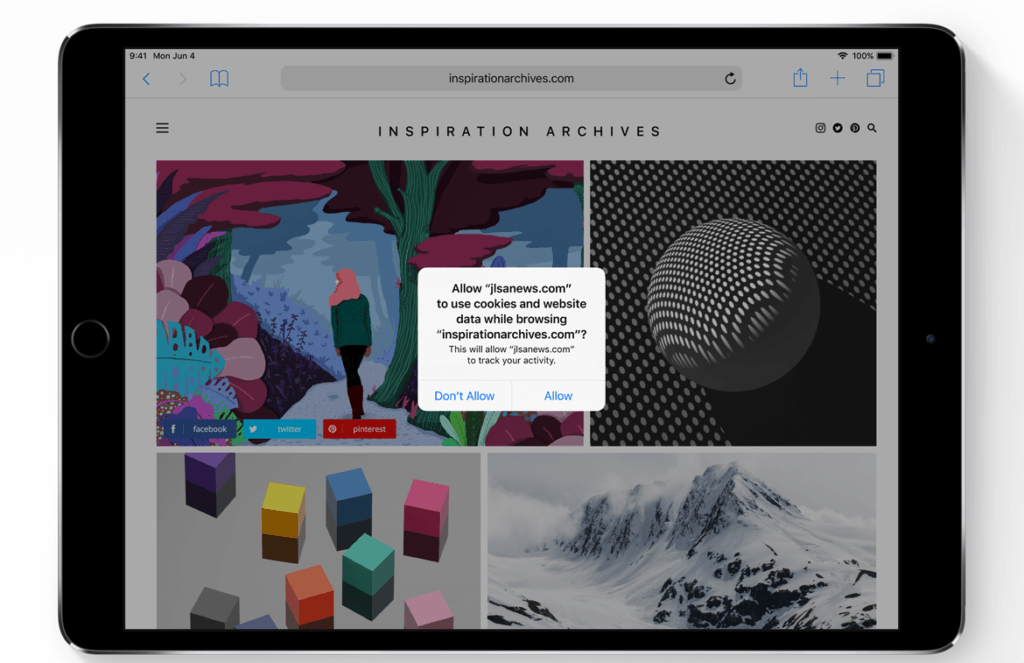 13. Improvements in Native Apps
With new iOS 12, Apple has made significant improvements in native apps. iBooks has been renamed Apple Books and the Book Store has been designed on the lines of App Store. News App, Voice Memo, and Stocks App have been redesigned and feature new and easy to use interface.
14. Third Party Navigation in CarPlay
It seems that Apple has realized the inaccuracy of Apple Maps and has, therefore, made CarPlay compatible with third-party navigation apps. With iOS 12, you can use Google Maps in CarPlay.
15. More Battery Information
You can now see information about battery usage for 24 hours or past ten days. Information has been presented in the form of a graph depicting battery level and battery usage.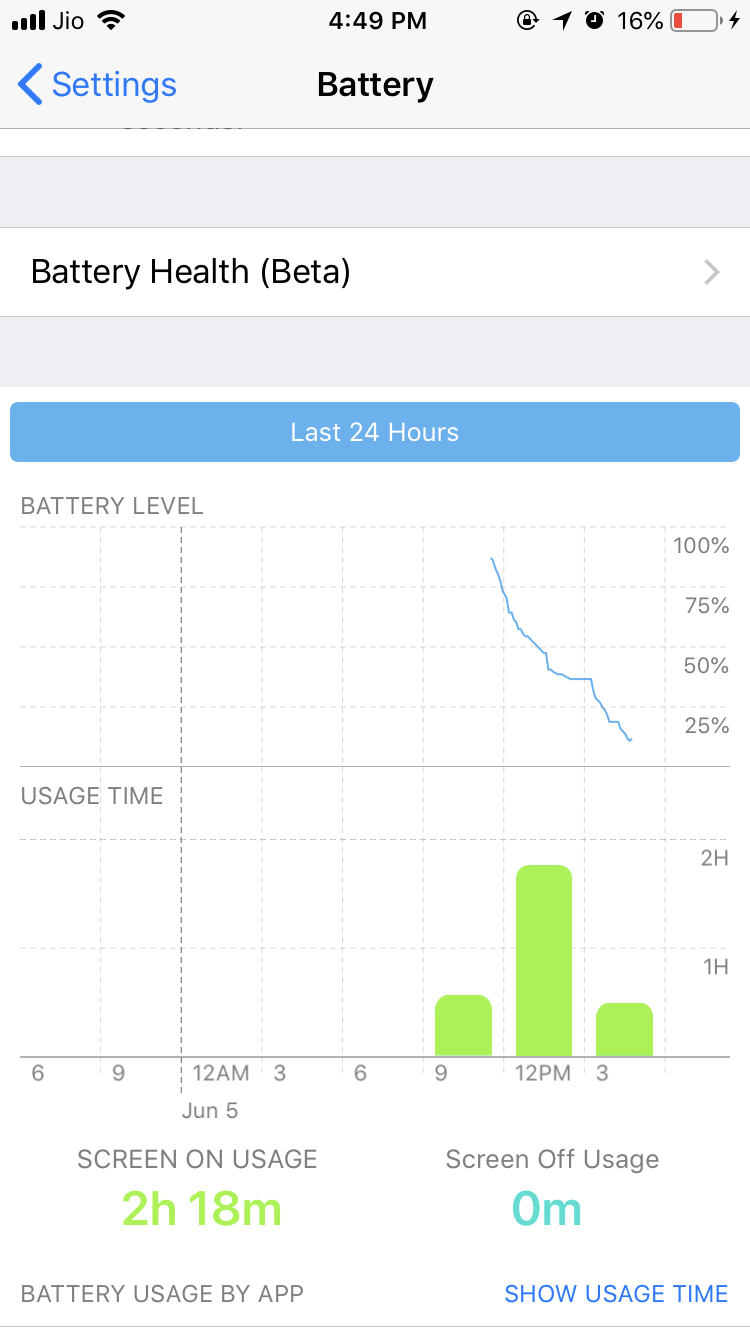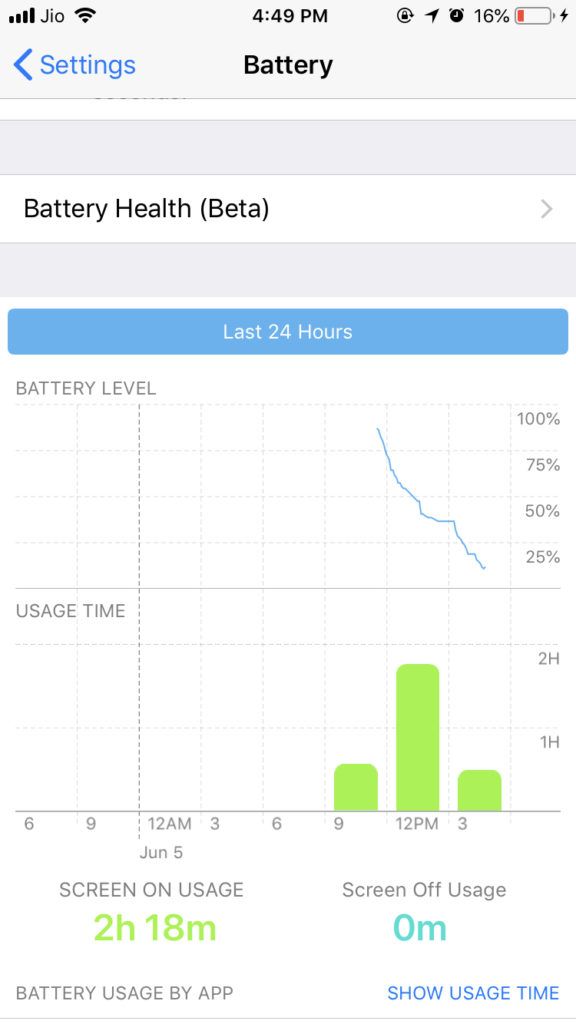 iOS 12 Compatible Phones
Surprisingly, iOS 12 will work on all the devices that currently support iOS 11, including iPhone 5s, iPad Mini 2 and iPod Touch 6th Generation.
iOS 12 Release Date
No release date has been announced for iOS 12 as of now, but we can expect the release sometime around September. The release will most probably be accompanied with the launch of new hardware during the event that is organized in August-September every year.
Download Beta Version of iOS 12
Apple has released the beta version of iOS 12 and developers who want to test the iOS 12 features provided in the new iOS update can download the iOS 12 developer beta from this link. You need to have a paid Apple Developer account for downloading the beta profile.
Express your views on the new iOS 12 and its features. Also, tell us in the comments the features that were expected from Apple in iOS 12 but were not announced.