WWDC, Apple's most anticipated event of the year in terms of software, started amidst a clamoring response from developers who have gathered to witness the roadmap of Apple for the upcoming year. The event revolves around unveiling the software updates for iPhone, watchOS, tvOS, and macOS. 
iOS 12 Features and Updates 
iOS 12, the most obvious announcement of this year's WWDC 2018, has been announced. Time cook invited Craig Federighi to introduce iOS 12.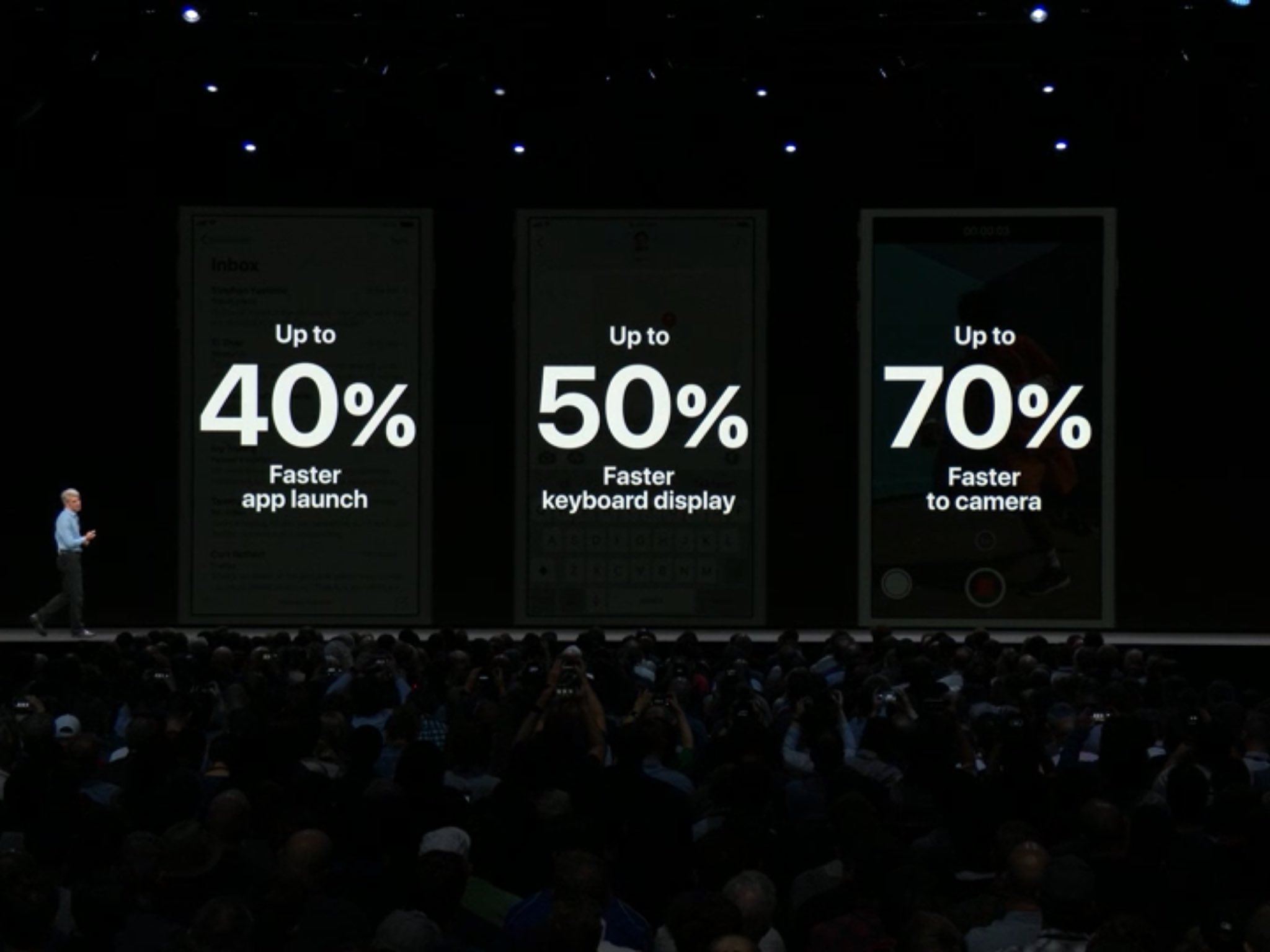 Here are some important features of the iOS 12 update:
iOS 12 will be one of the more performance oriented ones.
iOS 12 will be available on all the devices that are currently running iOS 11 including iPhone 5S.
Apple claims that apps now open 40% faster, and the camera app will launch 70% more quickly than it used to in iOS 11.
New App named 'Measure' has been launched. The app will be able to scan objects in real life to measure their length, breadth, and height.
Improvements have been made in Photos app in the new iOS 12. The new AI-powered functionality will allow you to search photos according to the activity. For example, you can search photos by typing "hiking," "swimming," The Photo app will make the sharing photos with your friends hassle free. The app will provide sharing suggestions.
New animojis have been added with 'tongue detection feature'.
You can create your own animojis or 'Memojis'  and customize it completely.
You can set a timer to turn off 'Do Not Disturb' or you can also apply location-based timer which will turn off the feature when you leave a certain location.
'Grouped Notifications', a feature of Android, has been introduced in the new iOS.
The new 'Screen Time' feature will allow you to monitor and put a limit on the time you are spending on each individual application.
FaceTime now supports group call facility and a group of not more than 32 people can participate in the group FaceTime.