Apple has released iOS 12.2 today after concluding its star-studded "It's Show Time" event, in which it showcased its news and games subscription service, Apple Card, and Apple TV+.
iOS 12.2 is the second biggest update to iOS 12 that was launched back in September last year. With this update, Apple has shipped more than 40 features.
One of the biggest features that accompanies iOS 12.2 is the Apple News Plus subscription service that brings content from more than 300 popular publications, including The New Yorker, Esquire, National Geographic, Vogue, The Wall Street Journal and The Atlantic.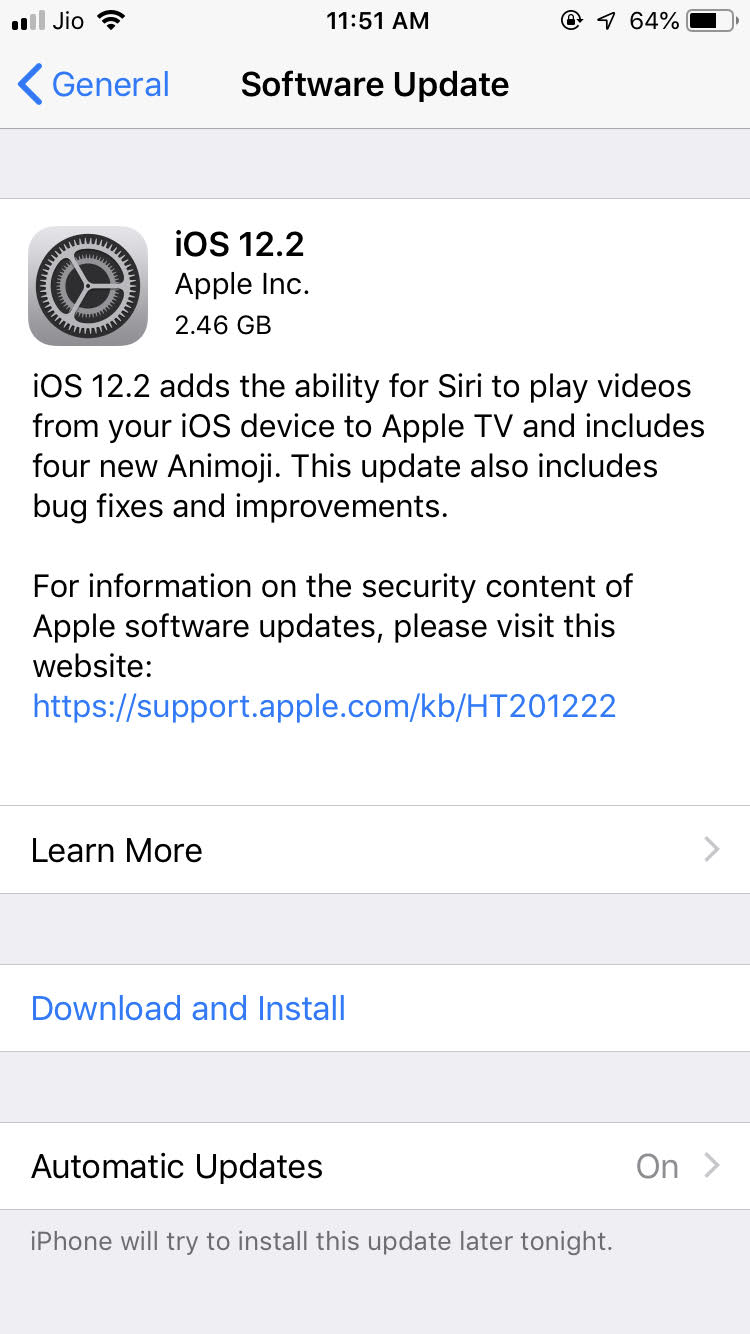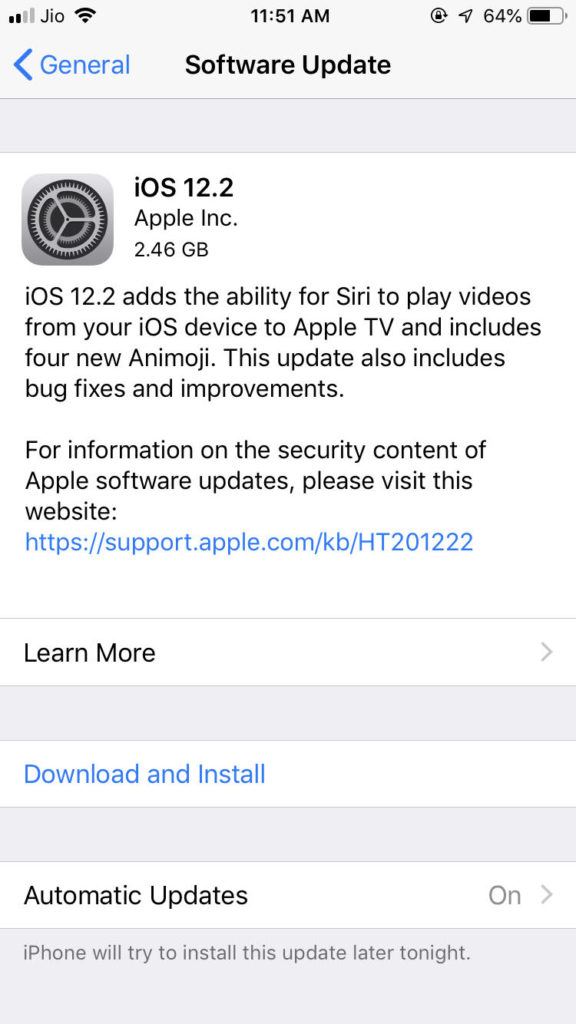 The Apple News Plus service will initially be available in the US and Canada. US residents will have to shell out $9.99 for the service whereas users from Canada can purchase the subscription at $12.99.
Apple has made Apple News available in Canada for the first time with iOS 12.2. Four new Animojis have also been added — a boar, a shark, a giraffe, and an owl.
Other notable changes include support for the newly released AirPods and the ability for Siri to play videos from your iOS device to your Apple TV. Importantly, Apple has released 51 bug fixes with iOS 12.2 to patch bugs that affect the iPhone 5s or later, iPad Air and later models and 6th Generation iPods.
iOS 12.2 is rolling out slowly to all users. You can download the latest iOS 12 update by opening the Settings app on your iOS device, visiting the 'General' section and then tapping on the 'Software Update.'