O
n September 17, 2017,
iOS 11
mobile operating system was released by Apple. The
biggest features of iOS 11
included ARKit, improved camera, multitasking improvements, App Store redesign and more. It is the first iOS release which will run only on 64-bit CPUs, which means that your 32-bit apps will become unusable on the upgraded iPhones and iPads.
Apart from all the major iOS 11 features and changes, there are some hidden and minor features as well. In this release, Apple has included a feature named Smart Invert Colors, which is the closest you can get while looking for an iOS 11 dark mode.
How does Smart Invert Colors feature work as Dark Mode?
It's worth noting that a true iOS 11 dark mode is still absent and Smart Invert Colors features can satisfy your needs until a full-fledged feature is released. iOS already had a feature named Invert Colors to make things easier for users with vision impairments. Earlier this year, Microsoft too added a Dark Mode in Windows 10.
As the name suggests, the Smart Invert Colors feature is smart enough to spare pictures, icons, and other graphics; it doesn't perform color inversion for those elements. As a result, one gets a dark user interface but the remaining content is just the same. See how iOS 11 dark mode changes the elements.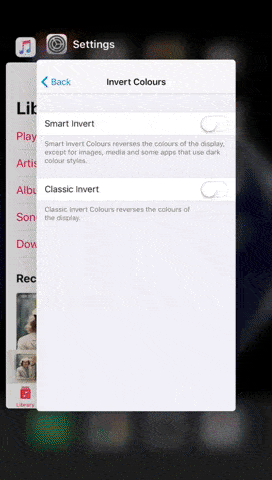 However, when it comes to apps like web browsers, WhatsApp, Messenger, Instagram, Smart Invert Colors works just like Classic Invert. See below:
How to activate iOS 11 Dark Mode?
In case you wish to give your strained eyes a little relief, you can perform a few simple steps and use this iOS 11 trick. To do so, follow the subsequent steps:
1. After making sure that your iPhone or iPad is running the latest iOS 11, navigate to Settings > General > Accessibility > Display Accommodations.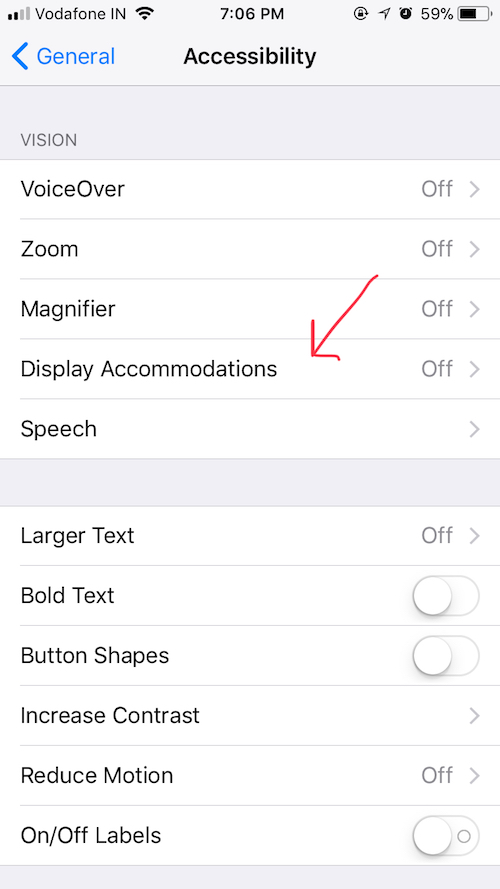 2. Now tap on Display Accommodations, which will show different options. There, tap on Invert Colors option.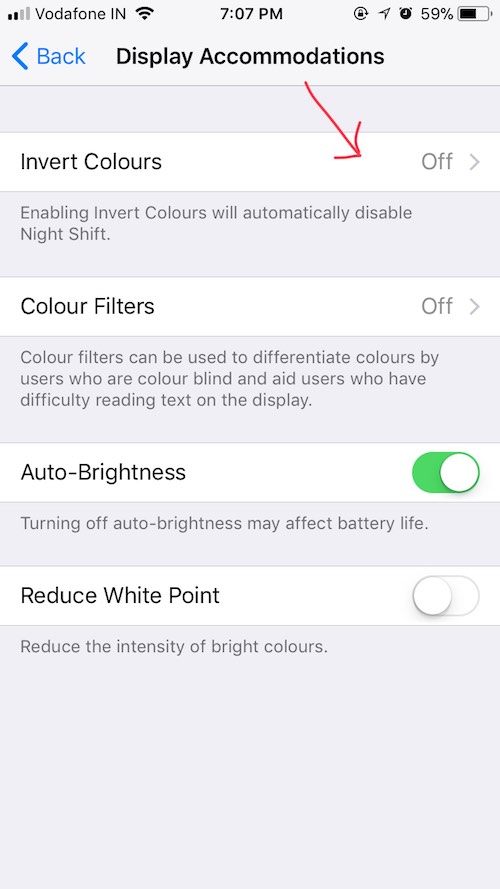 3. On the new screen, to activate iOS 11 Dark Mode, tap on the Smart Invert option to move the slider. This will instantly change your iPhone or iPad display to a dark theme.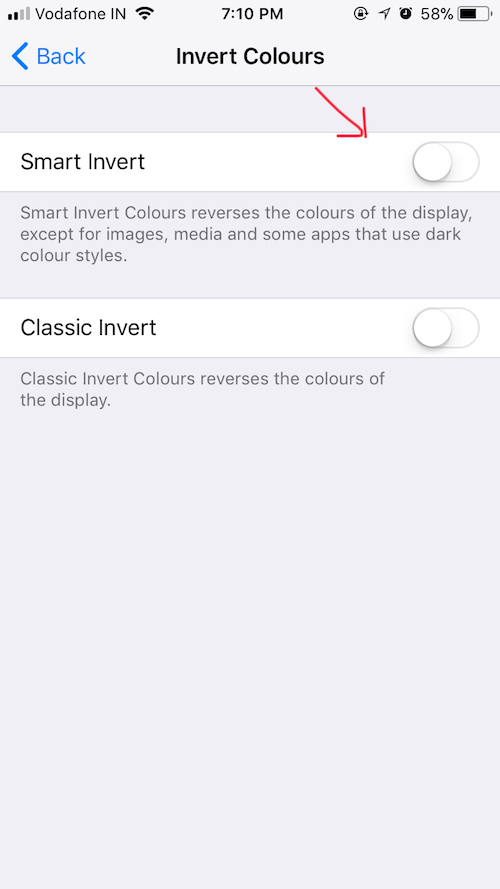 As said above, iOS 11 Night Mode isn't a perfect feature as almost no third-party app supports this feature. If making calls, reading text, using Apple Music, and browsing Photos, things will be fine with Smart Invert. However, you won't be able to get a good experience while browsing the web or using apps like Instagram. Still, in my opinion, something is better than nothing; I expect to see a full-fledged dark mode in future iOS updates as well.
Are you going to try out this hidden iOS 11 trick to activate dark mode? Don't forget to share your experiences with us.