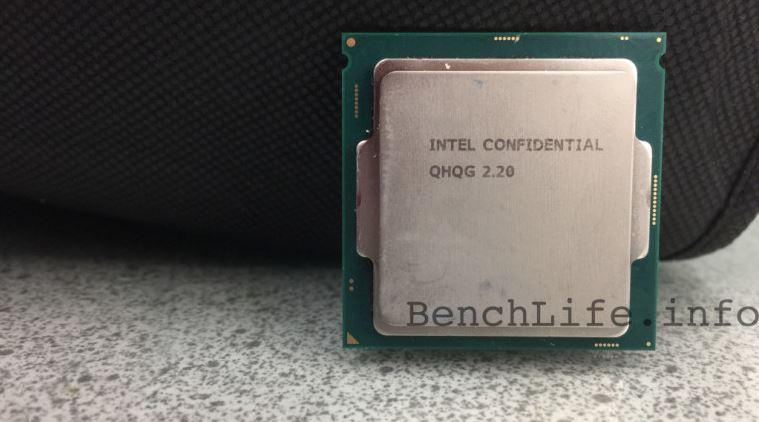 A Chinese website Benchlife.info has published the leaked pictures and specifications of the supposed Intel's 6th generation Core CPU line. This lineup is being called Skylake, and consists of about 10 different desktop SKUs. This impressive lineup also includes impressive "K" series chips. According to some early benchmark data, the Skylake processors possess a 15% increase over the current Haswell-based CPUs. This Skylake processor lineup is expected to launch at the end of this year.
The 10 Skylake processors that have been unveiled in the latest leak are:
Core i7-6700K
Core i5-6600K
Core i7-6700
Core i5-6600
Core i5-6400
Core i7-6700T
Core i5-6600T
Core i5-6500T
Core i5-6400T
In the entire Skylake processor lineup, there will be three types of chips: 35W, 65W and 95W TDP (thermal design power) for different PC classes. The top tier of these processors with 95W TDP has two models Core i7-6700K and Core i5-6600K. Middle and mainstream 65W TDP has four SKUs: Core i7-6700, Core i5-6600, Core i5-6500 and Core i5-6400. The lowest power 35W processors has four models: Core i7-6700T, Core i5-6600T, Core i5-6500T and Core i5-6400.

These Core i5 and Core i7 Skylake processors have 4 x86 cores with/without Hyper-Threading technology. These processors  will feature a newly integrated graphics processors with better multimedia capabilities and a dual-
channel DDR4/DDR3L memory controller with 6/8MB last level cache.
Computers featuring these codenamed Skylake processors will hit the market in October.
Share this post about the leaked Intel Skylake processors with your friends and keep reading fossBytes.