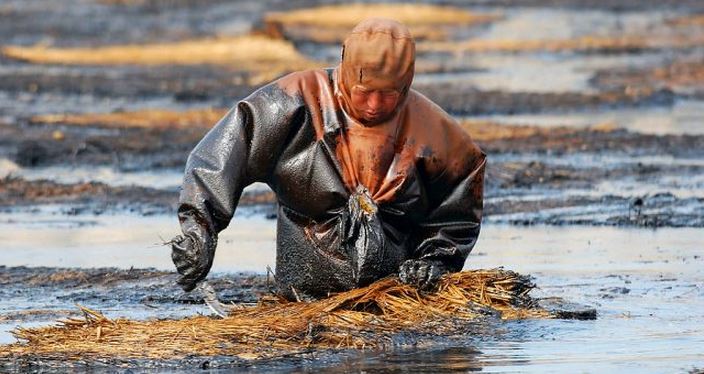 Oil spill has always posed a major environmental problem. The hazardous effects caused by it includes the life of aquatic fauna. Well, cleaning up the mess we created, that is a big deal. Determining just how much oil is spilled, the type of oil, and the resilience of fauna to the spill is quite a challenge. Researchers at Virginia institute of marine science, have developed an underwater robot that may help in its clean up some day.
Usually, the volume of a spill, the extent and the thickness of its surface slick are measured by visual surveillance, but that can be difficult. The robot- remotely operated vehicle [ROV] uses acoustic signals to help more easily locate and focus on the thickest part of the spill. But gauging the extent of spill is even more difficult as one moves to the arctic waters.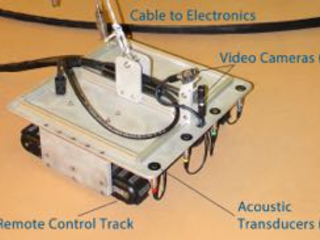 This ROV, unlike others which use visual methods, gauges the thickness of the slick by emitting sound waves from below, which may deflect off the density boundaries between water and oil, oil and air or oil and ice. The time lag that results from the delay between the receptions of these reflected echoes makes the vehicle measure the thickness of the slick at an appreciable resolution and range.
Also read: Learn How to Program Robots for Free. Anyone, Anywhere, Anytime.
The ROV is built around waterproof motorized tracks which are rated to a depth of a 100 feet, have a top speed of 32 ft/min, and can each pull up to 100 pounds.  Above the tracks, an aluminium platform contains four acoustic transducers to send and receive sound waves and two video cameras to help the human operator steer a safe and efficient path.  It also contains a thermometer since it becomes an important factor as speed of sound changes with temperature.  The ROV is tethered to the electronics with a controlling computer via WiFi so that the operator can operate the electronics.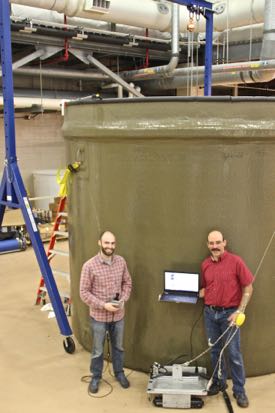 Potentially, on further development, the acoustic sensors could be made to send the acoustic signals sideways to calculate the amount of oil leaking from a seafloor blow out.
Also read: Two Dimensional Flexible Battery Thinner than a Credit Card Developed
Source: William and Mary
---
Robots are becoming an integral part of our lives. Comment down your views below!
Stay tuned for latest technology news from fossBytes!
---