At its Investor Day today, Intel opened up about the roadmap for future processors. Intel's CEO Bob Swan and Murthy Renduchintala said the company is finally ready to ship 10nm processors and the 10nm architecture-based mobile Ice Lake processors will be available in June this year.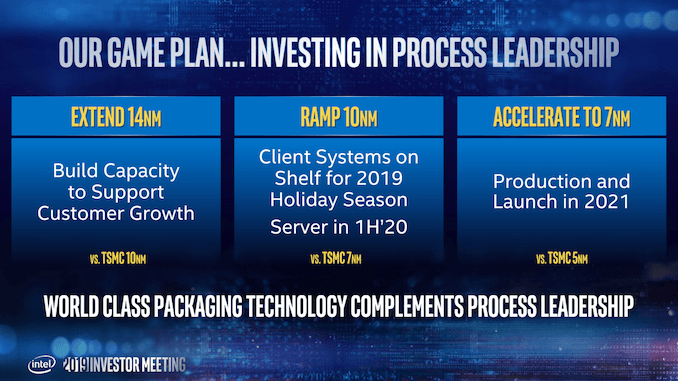 10nm Tiger Lake Arriving In 2020
Intel said that users could expect "multiple" 10nm chipsets through 2019 and 2020. Amongst the major announcements revealing the roadmap of the semiconductor giant is the introduction of 10nm Tiger Lake processors that will carry a new CPU core architecture. These processors will be four times more powerful than Whiskey Lake processors in terms of graphics performance.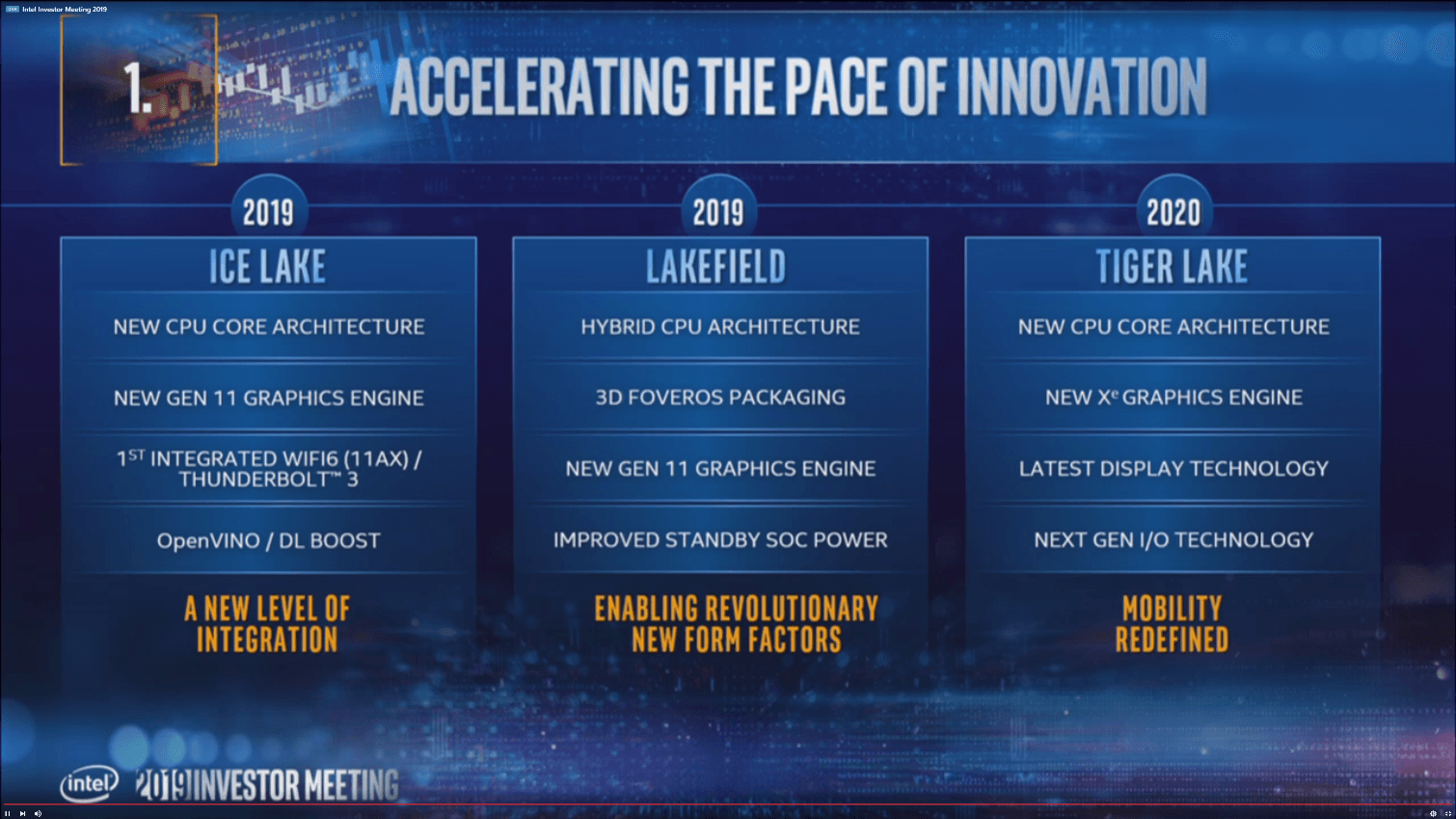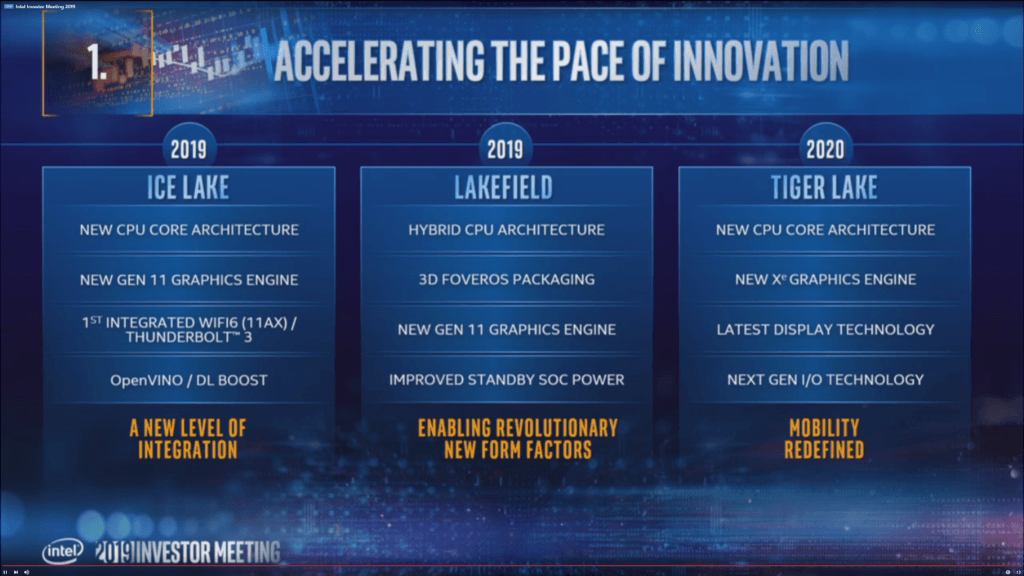 With Ice Lake processors ready to be shipped in June this year, Intel will also release Lakefield processors later this year.
7nm Processors Arriving In 2021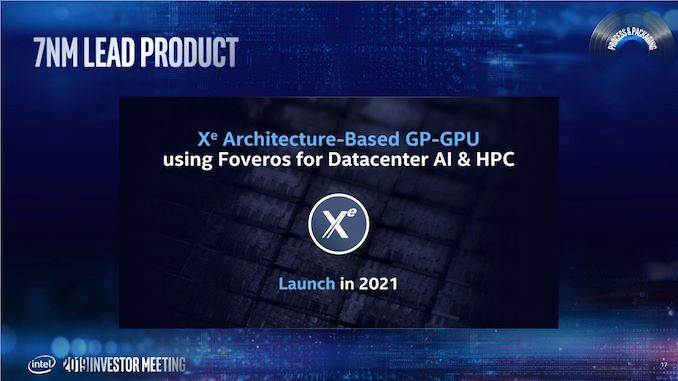 While the company has been struggling to fulfill the demands of 10nm processors, executives have announced that they will leapfrog to 7nm chip production in 2021. A Xe-based general purpose GPU will be the first product based on the 7nm architecture. Later, the company will release CPUs built on the compact architecture.
As for 7nm chipsets, Intel has said that the 7nm chips will exhibit a 20% performance boost per watt.
It seems that Intel has finally realized that it has to speed up its production capabilities as it's lagging behind competitors. AMD has already announced its 7nm based processors. Intel is adopting an aggressive strategy, and we hope that this time it sticks to its deadlines.